10 Most Eligible Men In Dallas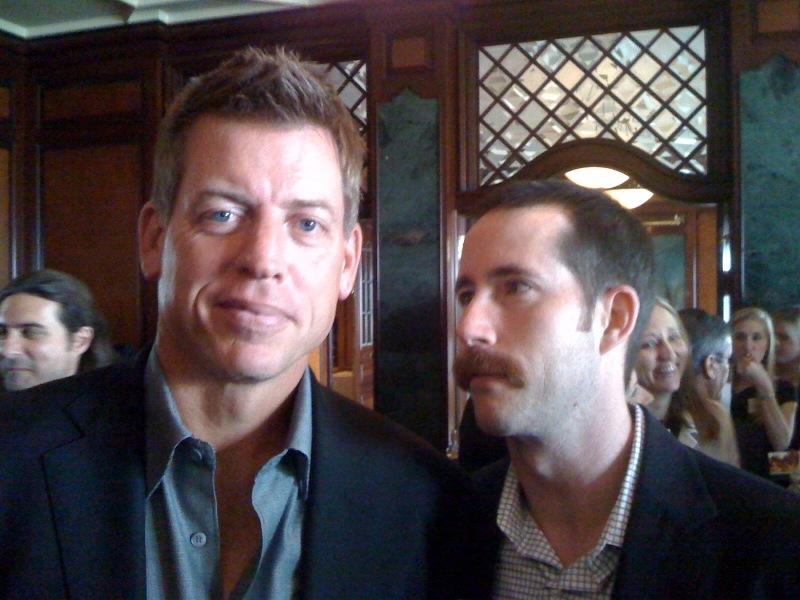 10 Most Eligible Men in Dallas
An alert FrontBurnervian tells us that, for the past two days, an
FBI evidence response unit
, with divers, has been searching the waters of Turtle Creek in front of Troy Aikman's under-construction house, in Highland Park. A nearby resident confirms that, at this hour, police tape remains, though the divers have left for the day. I am bringing you this vague item because it involves a) an FBI evidence response unit and b) Troy Aikman. But I want to make it clear that Troy Aikman did not kill five hookers while at UCLA, and then did not store those bodies in a freezer, a la Bernie Tiede, only just now choosing to dump the dead hookers in the creek that runs along St. Johns Drive, in front of his house. Further updates as events warrant.
Update (6:38)
I love our audience. Another alert FrontBurnervian writes to say that the reason the FBI is searching the creek is because Dean Foods' former chairman Tom Davis, busted for insider trading,
told authorities
that he threw his phone into the creek in an attempt to cover up his illegal stock-trading plot. No word, still, on the five hookers.
10 Most Eligible Men in Dallas
The Intercept brings us
another dispatch from Barrett Brown
, who is still in the hole. This time, he reviews Jonathan Franzen's book
Purity
. I say this without hyperbole: it is a brilliant piece of writing. It's 2,500 words, so don't click over now unless you've got 15 minutes or so of uninterrupted reading time. It deserves to be read carefully, savored.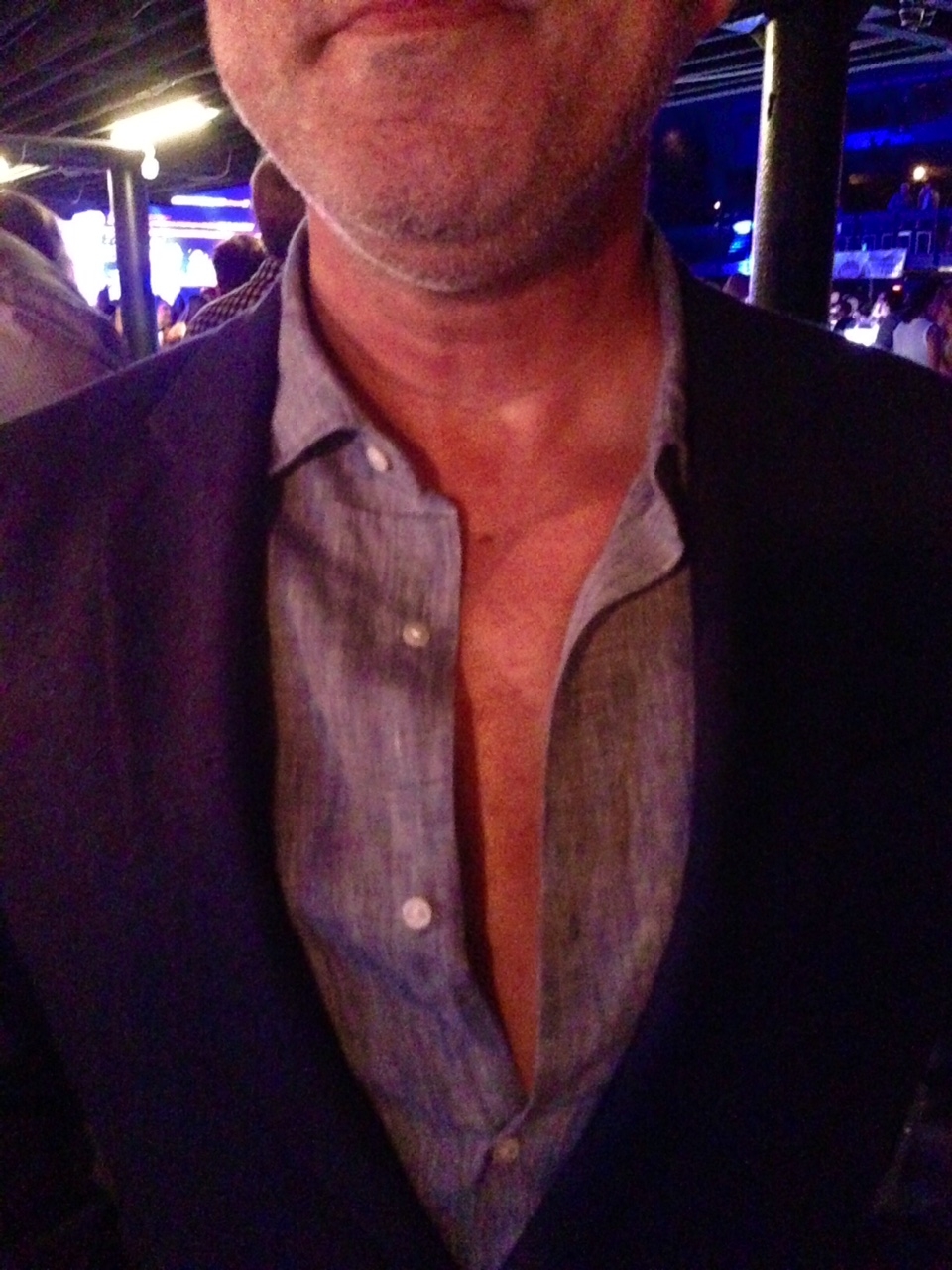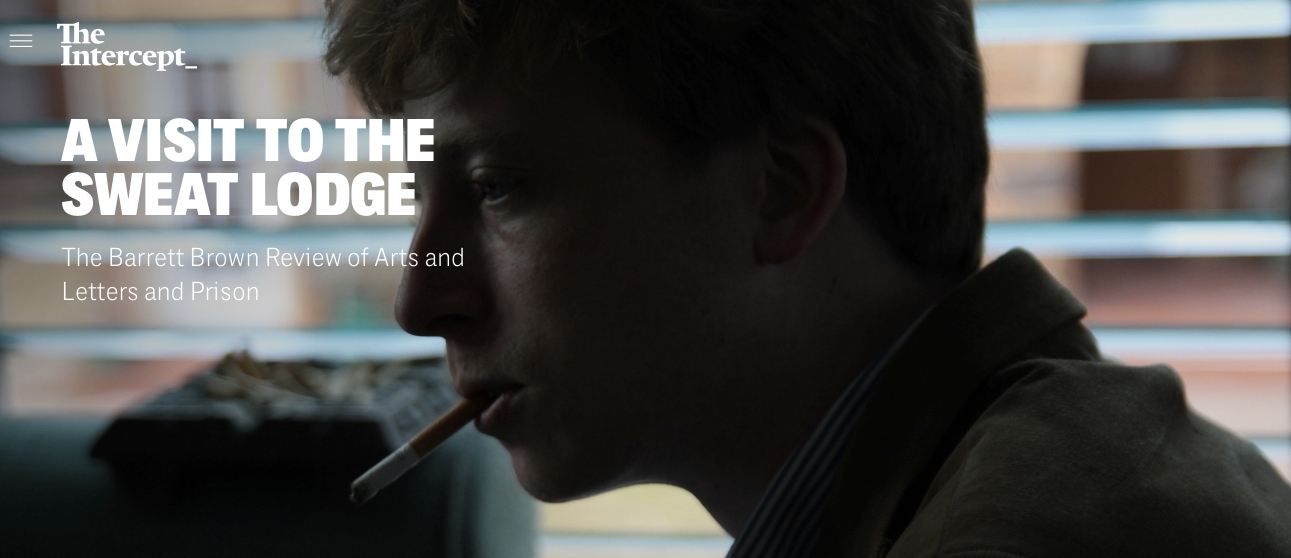 10 Most Eligible Men in Dallas
As I told Barrett's mom when I heard the
news
that Barrett had been put in solitary again, if you are going to poke the bear, as Barrett does as a
columnist
for this blog, you've got to keep your nose clean. Barrett recently failed on that front. Barrett's side of the story: some inmates were making hooch. Those inmates, along with Barrett, were given breathalyzers; everyone passed. Subsequently, only Barrett's locker was searched. Authorities found hooch in it. Dumb, dumb, dumb. Last week, he was taken from his cell and thrown in the hole (or SHU), where he has been unable to get his meds or even a pencil. He now only gets two phone calls per month. Sometimes his mom reads him things like this blog post. So I'll offer this: Barrett, it's easier to pillory the Bureau of Prisons and its Kafkaesque operation when you are standing on firm and steady moral high ground, when you are doing your level best to follow the rules, especially the ones that make sense, like not drinking jailhouse hooch. It's also easier to do that when you have a pencil. We want to read what you have to say. We can't do that unless you behave yourself.
10 Most Eligible Men in Dallas
I've spent so much of the last two columns denouncing the prison administration for its assorted violations of U.S. law and English grammar that I've barely said anything about what it's like to live in prison. It's really not too bad. Doing time is hardest on those with children, while I myself am putting off having kids until such time as I've acquired a fortified compound on which to train them. Certainly I miss some of my old friends from time to time, but, frankly, over the last couple of years I've gradually replaced them with far more interesting convict friends. Each morning I get up around dawn-ish in the alcove I share with 11 other inmates, including an El Salvadoran people smuggler, a couple of Mexican gang members, a former Army major who held Top Secret clearance and whom I occasionally spy on for old time's sake, and a guy called Outlaw.