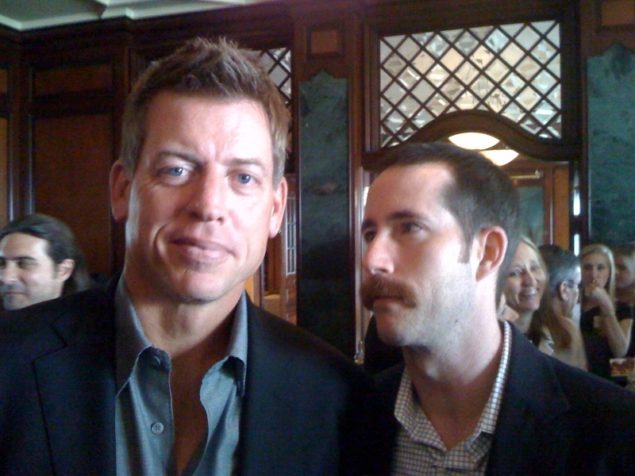 An alert FrontBurnervian tells us that, for the past two days, an FBI evidence response unit, with divers, has been searching the waters of Turtle Creek in front of Troy Aikman's under-construction house, in Highland Park. A nearby resident confirms that, at this hour, police tape remains, though the divers have left for the day. I am bringing you this vague item because it involves a) an FBI evidence response unit and b) Troy Aikman. But I want to make it clear that Troy Aikman did not kill five hookers while at UCLA, and then did not store those bodies in a freezer, a la Bernie Tiede, only just now choosing to dump the dead hookers in the creek that runs along St. Johns Drive, in front of his house. Further updates as events warrant.
Update (6:38) I love our audience. Another alert FrontBurnervian writes to say that the reason the FBI is searching the creek is because Dean Foods' former chairman Tom Davis, busted for insider trading, told authorities that he threw his phone into the creek in an attempt to cover up his illegal stock-trading plot. No word, still, on the five hookers.
Get the D Brief Newsletter
Dallas' most important news stories of the week, delivered to your inbox each Sunday.