Dallas-based digital healthcare platform Recuro Health closed its Series B financing round with $47 million in capital. The startup's platform helps providers transition from in-office to remote care and is striving to change the U.S. healthcare system to a more proactive care approach.
Recuro will use the new funding to bolster its Digital Medical Home product, which includes diagnostic-enabled virtual primary care and virtual behavioral health solutions. The Digital Medical Home care model integrates science, data, at-home diagnostics, and genomics—like cancer screening and pharmacogenomics—to better inform integrated care.
"The continued support of our investors is a clear sign of their confidence in our mission," said Michael Gorton, Recuro Health's CEO and founder. "We have an extraordinary team at Recuro, which is dedicated to evolving healthcare to be more proactive and personal, resulting in improved outcomes, better patient engagement and lower costs. In this next phase of our company growth and expansion, we are committed to building upon the success of our Digital Medical Home and continuing to advance the next generation of digital care services."
Investors in the Series B round include ARCH Venture Partners, the Flippen Group, GPG Ventures, 4D Capital, and more. After launching in 2021, Recuro Health closed its Round A financing of $15 million.
Stillwater Capital Unveils The Link, a Mixed-Use District Near PGA Frisco
Real estate investment and development company Stillwater Capital has unveiled plans to build The Link, a 240-acre mixed-use district just on the outskirts of PGA Frisco. The district will include residential, retail, restaurants, office, and hospitality units.
The first phase of construction includes the 352-unit multifamily project, public realm landscaping, roads, and utilities; the district is slated to break ground this spring and will be completed in time for the KPMG Women's PGA Championship in the summer of 2025. At full build out, The Link will include 2,700 residential units.
The office space will be a 2.4 million square-foot Class A office, with spaces ranging from boutique to a 40-acre corporate campus.
The district will also include a more than 2-acre neighborhood park, pet-friendly outdoor environments, residential private yards, and access to the Frisco hike-and-bike trail network—all with views of PGA Frisco and the PGA of America's headquarters.
"We are already under construction on a 30-acre residential project with townhome and cottage residential elements," said Stillwater Capital co-founder Robert Elliott. "This one-of-a-kind project is designed around a pedestrian promenade that connects the district's mixed-use components to PGA Frisco and the broader neighborhood."
The Dallas Symphony Orchestra Publishes Economic Impact Study
The Dallas Symphony Association recently completed a 2022 economic impact study, which estimates that the orchestra generates $107 million annually for North Texas' economy. The DSO operates with the largest budget of any local arts organizations and produces more than 200 events a year, serves about 240,000 patrons, employs over 224 workers, and runs more than 20 educational and engagement programs per year.
For 2022, the Dallas Symphony and audience spend generated:
$36 million direct impact
$14 million indirect impact
$57 million induced impact
$5 million in state and local tax revenue
"The Dallas Symphony Orchestra is more than a cultural organization," Cece Smith, chair of the Dallas Symphony Association Board of Governors, said. "It is an economic engine that generates significant economic impact each year. This impact not only benefits our organization but also supports the livelihoods of countless individuals and businesses throughout the region. We are proud to play a role in the growth and prosperity of North Texas."
Ryan Expands Market Share with Acquisition of RETC
Dallas-based global tax services and software provider Ryan has agreed to acquire Dallas-based property tax consulting firm RETC.
In 2022, Ryan acquired Marvin F. Poer and Company, Greystone Property Tax Advisors, Paradigm Tax Group, OneSource Property Tax from Thomson Reuters, and Kurz Group.
"RETC is a well-established firm in the property tax space in North Texas," said Ryan Chairman and CEO G. Brint Ryan. "The addition of RETC further expands Ryan's market share in Texas and adds a talented group of property tax professionals to our market-leading team. Ryan will also be able to offer RETC clients its full suite of innovative tax services and software solutions to further enhance their tax-saving strategies. I am honored to welcome these new clients and team members to the Ryan team."
Wildcat Management Announces $150 Million Mixed-Use Development in Mansfield
Castle Ranch, a $150 million mixed-use development, is coming to Mansfield. The project, spearheaded by Wildcat Management, is slated to break ground in 2024. The development will include multifamily, townhomes, retail, and live/work space.
"I am excited about the opportunity to apply Wildcat's years of community building and urban renewal experience in downtown Dallas toward Mansfield's visionary efforts," Wildcat Management's owner Tanya Regan said. "Our public-private partnership will yield benefits to generations of Mansfield's citizens."
Get the D CEO Newsletter
Stay up to speed on DFW's fast-moving business community with weekly news reports, interviews, and insights.
Author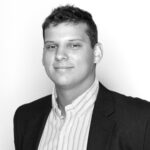 Ben Swanger is the managing editor for D CEO, the business title for D Magazine. Ben manages the Dallas 500, monthly…