Dallas Symphony Orchestra
Classical Music
The title composer-in-residence does not just entail writing music. It also means being an educator, mentor, consultant, and curator.
Business Briefs
Plus: Stillwater Capital unveils The Link, a mixed-use district near PGA Frisco; Ryan bolsters market share with new acquisition; and more.
Business
The president and CEO of the DSO believes orchestras should be as enmeshed in their communities as professional sports teams.
Classical Music
Get ready for the Book of Revelation, history's most epic breakup song, the world's best pianist, a terrifying portrait of Stalin, and a Ukrainian night.
Arts & Entertainment
The renowned conductor is bringing one of his classical/contemporary fusion productions to the Dallas Symphony Orchestra this weekend. His goal: to spark younger interest in classical music.
Music
Violinist Randall Goosby is a global star in the making, and he was just one of the highlights of this DSO program. The concert will be available for on-demand streaming in February.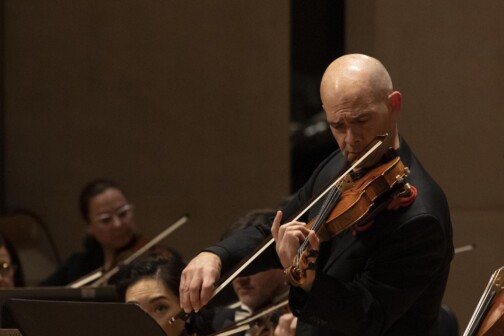 Music
Alexander Kerr joins former DSO principal horn David Cooper for a collection of trios for horn, violin, and piano.
Philanthropy & Nonprofits
Plus: United Way snags record-breaking $15 Million Perot family gift, and Fashion Group International brings out the stars.
D CEO Awards Programs
D CEO and Communities Foundation of Texas honored DFW nonprofits and the companies that support them at The Factory in Deep Ellum.
Philanthropy & Nonprofits
Performers at the annual fundraiser will include Cynt Marshall, Anne Chow, Jorge Baldor, and Brad Ramsey.