Dallas-based diversity, equity, inclusion, and belonging technology company Kanarys closed its Series A funding round to the tune of $5 million. To date, the company has raised $10.5 million. Fewer than 20 Black women have raised more $20 million, making the accomplishment of co-founder and CEO Mandy Price even more impressive.
Since inception in 2018, Price says Kanarys has doubled revenue each year. In 2023, though, Price is expecting more. "What we've already seen in the first quarter of 2023 points toward 4x growth," she said.
The funding allows Kanarys—which serves major clients including Yum! Brands, Silicon Labs, the Chuck E. Cheese Corporation, 7-Eleven, and several other Fortune 500 companies—to increase its staff with six new hires to its executive team focused on DEIB, engineering, finance, operations, product marketing, and sales.
"We are going to be expanding our capabilities," Price told D CEO. "We started out, with our initial product, helping companies measure inclusion and belonging. But we are expanding that into pay equity. We'll do things around helping them measure DEI within their procurement system. We'll do things around helping them look at policies, practices, and procedures and coordinate an organizational systems audit and assessment of how the organization is working from a policies and practices standpoint—all from our software. As we continue to grow and scale our technology, we want to ensure that it's something that every company around the world can use."
Price said Kanarys is "also hiring some additional data scientists, as well as product managers to really expand the capabilities of our product."
As far as the struggles during fundraising, Price says the battle is in the speed at which minority founders can accelerate. "There are a lot of barriers for Black and Latina women, and women in general, raising capital," Price said. "The struggle is in the amount of time it takes to raise and the amount of meetings. I speak with other Black founders and they tell me they have around 200 to 300 meetings during their raises."
Jacobs Selected to Help Develop $725 Billion Urban Project THE LINE in Saudi Arabia
Upon completion, Saudi Arabia's THE LINE—a $725 billion project—will be the world's first cognitive city. Dallas-based Jacobs, alongside program management consultant JASARA, will provide project and construction management consultancy services for the design, procurement, construction, testing and commissioning of the city.
The city is designed to house 9 million residents and comprises of a mirrored, wall-like structure that is 650 feet wide, 1,600 feet tall, and 106 miles long. The development is located in the north western region of Saudi Arabia near the Red Sea.
According to NEOM, a Saudi Arabian government administration behind the project, the city will run entirely on renewable energy, with no roads, cars, or emissions. High-speed rails will connect sections of The Line.
"THE LINE presents a vision for how people could live in the future," said Jacobs Executive Chair Steve Demetriou. "This project is intending to re-write the playbook on urban development to address some of the major environmental and quality of life challenges we often see in big cities. We are committed to helping deliver projects that aspire to completely reimagine urban living and rethink what it means to live in a more connected, sustainable world."
Orchid Giving Circle Distributes Record $281,500 to 20 Nonprofits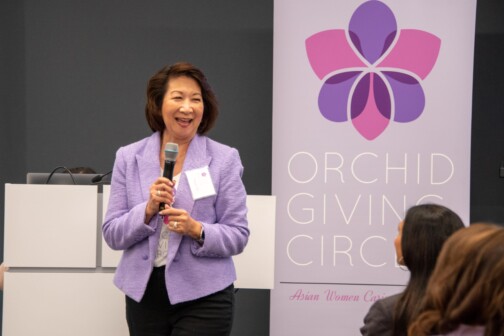 At a recent grantee celebration hosted at Texas Women's Foundation, Orchid Giving Circle distributed $281,500 to 20 nonprofits that serve the Asian community in North Texas. Over the last eight years the circle has given $1.36 million to 35 nonprofits in DFW.
"I am proud of the research that our members did to see that we fund those organizations that are helping to lift up the Asian and Asian American community in North Texas," Orchid Giving Circle Chair Mylinh Luong said. "These funds will make a difference. The leadership team and I thank our members and our donors for investing in our community."
The Orchid Giving Circle is a group of Asian women who collaborate, pool their resources, and leverage their networks to generate community grants that support social change and services benefitting DFW's Asian community.
"The needs are big, and so are the hearts and gifts of the donors of Orchid Giving Circle at Texas Women's Foundation," Miki Woodard, president and CEO of Texas Women's Foundation, said. "I applaud these sisters of mine and congratulate them on their accomplishments that are making a difference in the North Texas Asian community."
Get the D CEO Newsletter
Stay up to speed on DFW's fast-moving business community with weekly news reports, interviews, and insights.
Author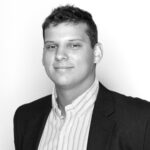 Ben Swanger is the managing editor for D CEO, the business title for D Magazine. Ben manages the Dallas 500, monthly…