Dallas-based Matador Resources agreed to acquire Advance Energy Partners Holdings for $1.6 billion. The transaction, which is the largest in the company's 20-year history, also includes oil and natural gas producing properties and undeveloped acreage in Lea County, New Mexico and Ward County, Texas.
Matador will pay an additional cash consideration to the EnCap Investments portfolio company of $7.5 million for each month in 2023 in which the average oil price exceeds $85 a barrel.
"Matador is very excited by this strategic bolt-on opportunity, as well as the opportunity to work with Advance and EnCap," Matador CEO Joseph Wm. Foran said. "We view this transaction as a unique, value-creating opportunity for Matador and its shareholders. We evaluated this transaction based on rock quality, the strong existing production and cash flow profile, the potential reserves additions, the high-quality inventory, the available midstream opportunities, and the strategic fit within our existing portfolio of properties.
"We intend to fund the Advance transaction with a combination of cash on hand, free cash flow prior to closing, and borrowings under our credit agreement, under which we expect to increase our elected commitment in connection with this transaction. Importantly, this acquisition should not significantly impact Matador's leverage profile, as we expect to maintain a pro forma leverage ratio below 1.0x throughout 2023. In late November 2022, as part of the fall 2022 redetermination process, Matador's lenders completed their review of the company's proved oil and natural gas reserves at June 30, 2022. As a result, the borrowing base under our credit agreement was increased by 13 percent from $2 billion to $2.25 billion."
The deal is expected to generate forward one-year adjusted EBITDA of approximately $475–$525 million at strip prices as of mid-January 2023, which represents a purchase price multiple of 3.2x. In 2022, Foran quadrupled the company's dividend, paid off the commercial debt, and increased production to over 100,000 BOE per day.
Skincare Franchise Heyday Launches Second DFW Location, Announces Two More
New York-based skincare franchise Heyday opened its second DFW location in Southlake Town Square last week and announced plans to open two more locations in North Texas this spring. "We really saw Dallas as an opportunity for the brand based on the market research that we did," said Patrick Ryan-Southern, CEO of L5 Skincare, the Atlanta-based franchisee leading Heyday's expansion in the DFW market.
Heyday offers 50-minute facials focused on skincare education and personalization, with optional ad-ons, such as infrared light therapy or guasha, to allow for further customization. "Thirty percent of our clients are new customers—people who have never had a facial before," Ryan-Southern explains. Heyday's model is largely based on monthly memberships and its settings in community retail hubs differentiate the brand as a more casual and interactive alternative to a traditional spa.
Additionally, rather than showcasing a single skincare brand's product line as a spa would, Heyday selects products from a wide array of skincare brands to best target the goals of a given customer. "We're really here to take the noise out of skincare, and that's why we don't carry our own products and just focus on ones that we believe are going to achieve great results," Ryan-Southern said.
Private Equity firm L5 invested in Heyday during the pandemic, when the brand had locations only on both coasts, and has since created L5 Skincare under its private equity fund to help further expand the Heyday brand nationwide. Now, L5 Skincare holds franchise rights to more than 60 locations across California, DFW, and Atlanta. It opened its first North Texas location earlier this year in Knox-Henderson. "One of the things that works really well for this brand is community," Ryan-Southern said. "We know this from how the franchisor operates in New York City, because they have locations in each of the little villages within New York and also within the neighborhoods in LA. So, [we are] taking that same approach within Dallas."
L5 Skincare has plans to open two more Heyday locations within DFW this spring in Plano and Preston Oaks. "They're both in construction right now," Ryan-Southern said. After that, the franchisee plans to open two more in North Texas before reaching market cap. "We have the rights to six within DFW. I want to get all four open this year and kind of see what the demand looks like," Ryan-Southern said.
Realty Capital Management Plans 20-Acre Mixed-Use District in Corinth
DFW-based Realty Capital Management recently purchased a 20-acre property for a mixed-use project located at the southwest corner of Corinth Parkway and I-35E in Corinth.
The mixed-use development, called Parkway District, will include 22,000 square feet of retail and restaurant space, approximately 275 multifamily residences, 16 townhomes, a select-service hotel, and a linear park at the center of the property.
Construction is slated to start in the summer of 2023.
"Parkway District aims to be a hub for activity," said Austin Gray, development partner at Realty Capital Management. "The development is designed to give area residents the opportunity to live in and visit a walkable community with public amenities and entertainment options that are not available today. As one of the most visible sites remaining in Corinth, Parkway District offers the best opportunity to create a landmark project with high visibility along the I-35E corridor."
Texas Bank and Trust provided the loan to finance the acquisition of the land.
OpTic Gaming's Esports Stadium Arlington Lands Esports' March Madness Equivalent
The 100,000-square-foot Esports Stadium Arlington was selected as the host for Collegiate Esports Commissioner's Cup Texas Finals from May 6–7. OpTic Gaming operates the $10 million stadium, which is the largest turnkey esports facility in North America and can host approximately 2,500 guests.
The stadium was one of 40 finalists to host the 64-team event nicknamed esports' 'May Madness.' According to Angela Bernhard Thomas, chief esports officer for Collegiate Esports Management Group, Esports Stadium Arlington offered "engaged community, access to world-class brands, ease of event logistics, promotional support, and collaborative spirit, which were ultimately the deciding factors."
The event will also feature the first live Collegiate Esports Awards Show.
"Esports Stadium Arlington was created to provide a turnkey solution for esports and gaming entertainment events—an easy event setup, professional class gaming experience, proper support and amenity spaces, and an electric fan atmosphere," said Corey Dunn, executive director for Esports Stadium Arlington. "Since 2018, ESA has been the site of many iconic esports moments. CECC is cultivating the next generation of esports professionals. Where better to start their legacy than at ESA?"
Get the D CEO Newsletter
Stay up to speed on DFW's fast-moving business community with weekly news reports, interviews, and insights.
Authors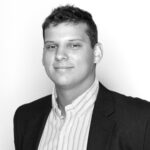 Ben Swanger is the managing editor for D CEO, the business title for D Magazine. Ben manages the Dallas 500, monthly…
Kelsey J. Vanderschoot came to Dallas by way of Napa, Los Angeles, and Madrid, Spain. A former teacher, she joined…