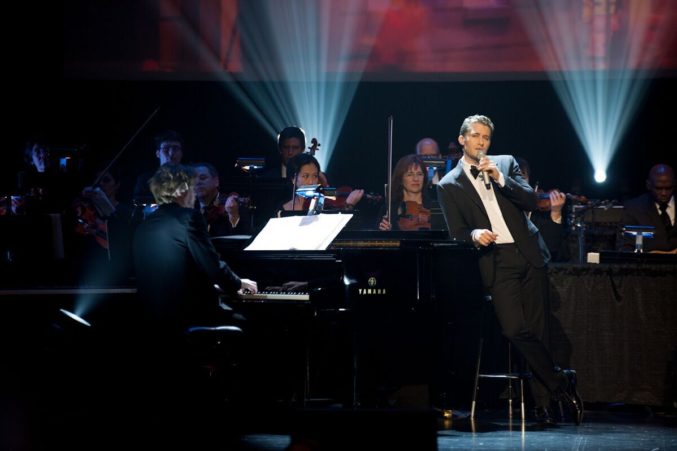 The Best of Broadway Hits Dallas This Weekend
We chat with Jane Lynch and Matthew Morrison before their Dallas Summer Musicals debut.
This weekend brings the best of Broadway to Dallas.
Dallas Summer Musical's annual gala, An Evening with the Best of Broadway, will not only include some of your favorite Broadway tunes, but also some of its brightest stars. The event is hosted by Jane Lynch, with performances from Matthew Morrison and Shoshana Bean. And the best part? Proceeds from the event will go to Dallas Summer Musicals and its outreach through education and community programs. Enjoying this night full of art will help further arts education in Dallas, which is pretty incredible.
It's an important cause – these Broadway stars understand that first-hand. In the American education system, arts programs are often the first thing to get cut when the school budget is slashed.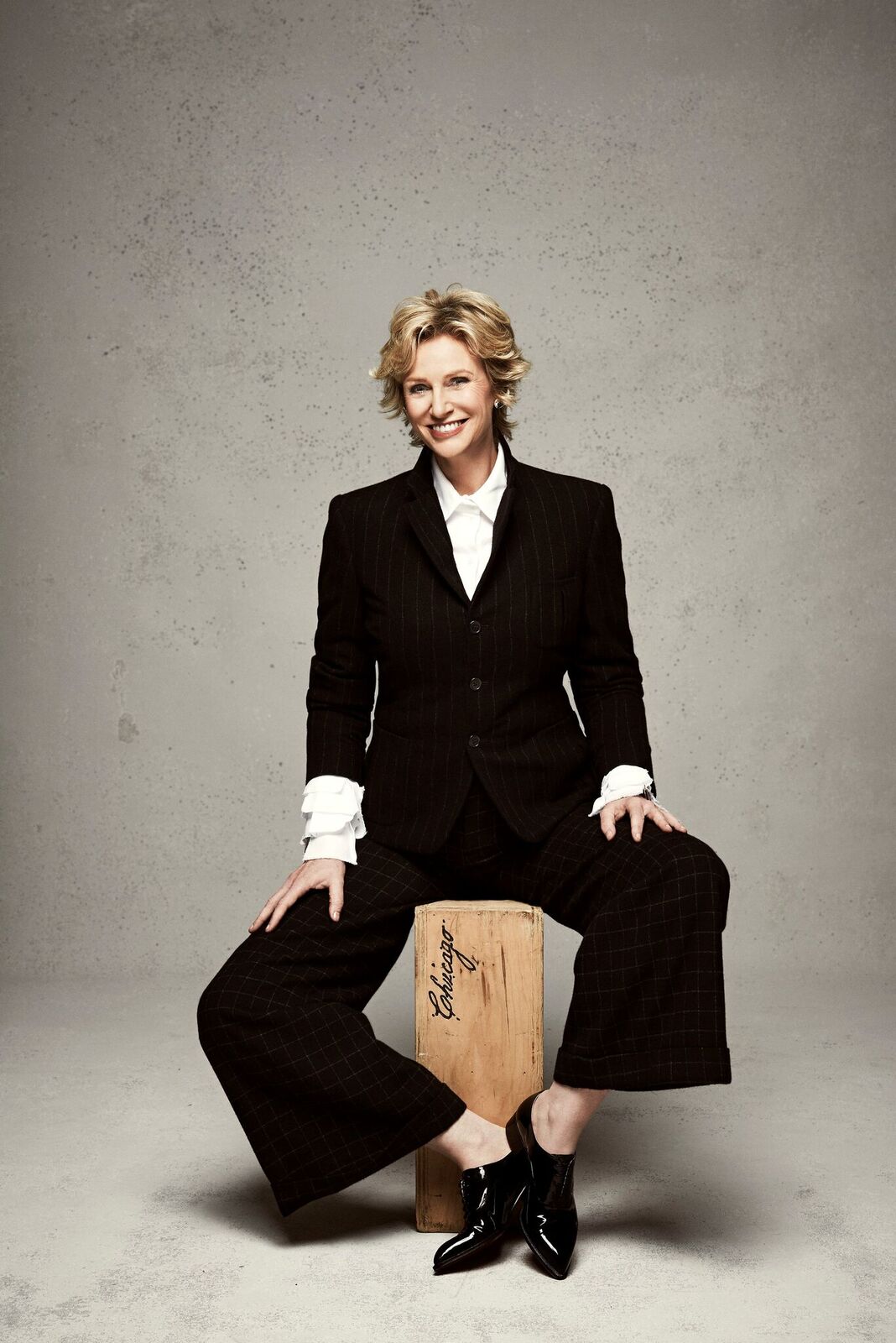 "It seems as if that's one of the constant struggles – funding the arts, and people wanting to slash the arts," Lynch says.  "It's a wonderful thing that you really can't place a dollar value on, and that's why it's not valued in our society. So, we have to just keep resurrecting it. It gets on the chopping block. And people will continue to resurrect it. It would be a very cold world without it."
"The arts, I feel like it saves lives and I feel like people need to get that opportunity and that exposure to it, because it could really open up a pathway to someone who is lost," Morrison adds. "It's sad that it's sometimes one of the first things to go, because it's one of the most beneficial things. People in the long run communicate through dance, through music, through song, through monologue. I think it gives people self-confidence, I think there's so many benefits to it – to the arts – that you don't get in a lot of subjects that will never be touched."
Both Morrison and Lynch have been involved in the arts since they were very young. You might recognize both of them from the hit TV musical Glee, which first aired in 2009. Morrison played the Spanish teacher and founder of the glee club, Will Schuester, who we all loved to swoon over. Lynch played his nemesis, cheerleading coach Sue Sylvester, who had some of the funniest zingers in the show.
However, their journey through the arts started long before Glee. Morrison started doing Broadway when he was 19, dropping out of New York University to be in the cast of Footloose.
"It's the best training ground, I think, and one of the reasons I left college, because there's nothing like that hands-on experience and actually being there and being present and watching the whole thing you've been dreaming about your whole life actually in front of you," Morrison says. "I learned so much, and I'm still learning."
Broadway obviously gave him excellent training, as he eventually originated the lead role of Link Larkin in the iconic musical Hairspray.  He was originally in the ensemble of the show, but when the lead was offered a TV gig, Morrison was tapped to play Link.
"That moment kind of was my big break," Morrison says.
From there, the roles kept coming. In 2005, he switched gears from Hairspray to The Light in the Piazza, playing Fabrizio Nacarelli, a role that got him a nomination for a Tony Award. His experience on Broadway prepared him to take on the role of Will Schuester in Glee, which skyrocketed his career. He went from being New York-famous to a full-fledged star. When the show ended in 2015, he returned to Broadway, playing J.M. Barrie in Finding Neverland.
"To go back to Broadway after doing all that was incredible for me," Morrison says. "The show was very powerful and had great messages. It was the first time I was the outright lead of a show, so the whole show was on my shoulders, and I hardly left the stage the entire time. It was a big learning curve for me as well, and I really reveled in that experience, and had a great time, and it was so great to be back home."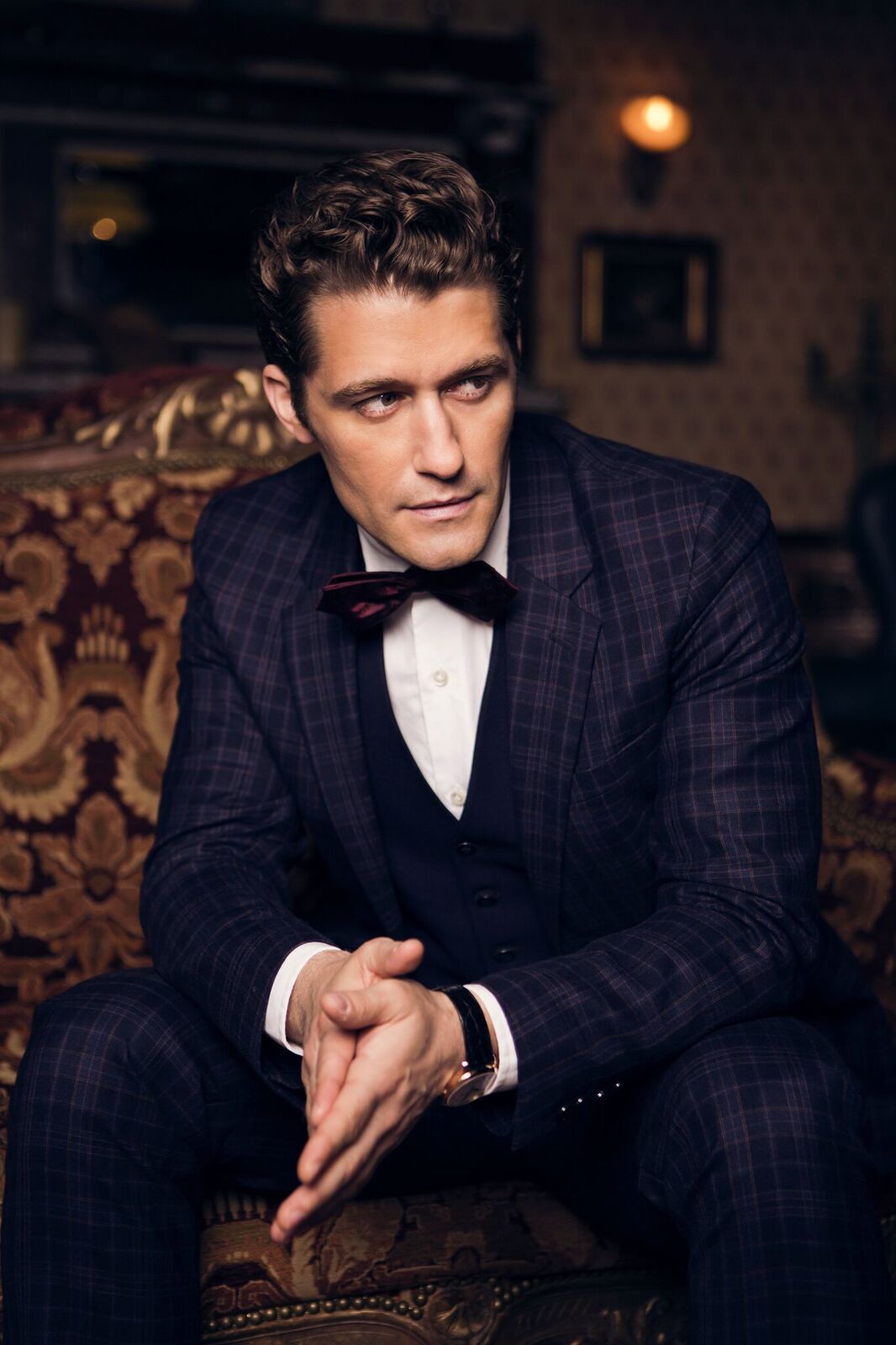 Now a father to a one-year-old, Morrison says that he likes to keep his career simple.
"I'm a simple guy, and I like to keep it just nice and simple. I know what my job is, and I know I'm very effective in doing that job," Morrison says. "One of my goals while I'm onstage is just to really try to connect…to the audience and the people that I'm telling the story to and just to show my true self and my emotions."
He'll sing some Broadway hits alongside Shoshana Bean, who first made headlines when she took over the role of Elphaba in Wicked, previously played by Idina Menzel. Bean has an incredible voice, and apparently is a sweetheart. Lynch calls her "a doll," who not only can kill it on Broadway, but also has released several of her own albums, including the recent Spectrum.
"She is just this powerhouse of a singer, and she's having such a great incredible moment right now with her career, so I think people going to this show are kind of catching her on the precipice of being like the next Adele, or something to that ilk, and she's just brilliant and so special," Morrison says.
Jane Lynch, the host of the event, is no stranger to Broadway herself. As Sue Sylvester on Glee, she was one of the last of the cast to make her singing debut with the Madonna song "Vogue." She's a pro at playing host, having hosted the Emmys, Hollywood Game Night, Saturday Night Live, and others, so audience members are in for the treat of her acerbic wit. She's performed on Broadway, taking on the role of Miss Hannigan in Annie in 2013. She loved singing,  describing growing up in a house filled with music, and she took that passion through her career. But she never expected to be where she is now.
"You know, I had, like, hopes and dreams, but nothing really concrete or specific," Lynch says. "Mostly I just wanted to stay in the game, as they say. I always wanted to be in a play, I always wanted to be doing something, so I always did. But any dream or a hope that I had was never concrete, it was always tangential in my imagination."
Her passion for the arts has taken her from her childhood, where she was always either in the choir or in plays, to college, earning her bachelor's degree from Illinois State University and her MFA from Cornell, to her award-winning performance on Glee, and then to Broadway. Now, you cannot get her off the stage. She has a live show, "A Swinging Little Christmas," that she takes around the country. She loves being onstage, but doesn't feel the need to challenge herself.
"I don't have drive, and I don't try to challenge myself. I really don't. Everything's so much more simple. Does that feel good? And then I'll do it," Lynch says. "I don't buy that you have to challenge yourself. I find that at the end of the day, I want to go to bed happy, not challenged."
Lynch loves her "old standbys," so getting to perform with Matthew Morrison again is what she describes as a "love fest." The two are both old friends; their relationship is certainly not as contentious as the rivalry between Will and Sue that was portrayed on Glee. Both are excited to be reunited. And of course, performing to raise money for arts education is something about which they are both passionate.
"I'm gonna come and come and have fun and bask in the love and the giving energy of this evening – people showing up to support musical theater," Lynch says.  "That's what I do. I'm showing up because I love musical theater, and Dallas says that they're gonna raise some money and I'm there to keep it going."