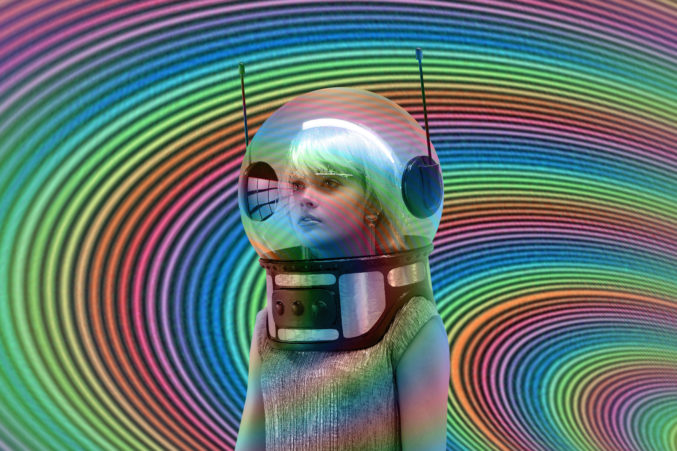 Sweet Tooth Hotel Will Return in November with a 'Rocket Ship' and 'Rainbows'
The local artist-fueled pop-up is shedding its sugary theme for retrofuturism.
Dallas' local (and less lethal) spin on the Museum of Ice Cream was a hit when it debuted this summer. The selfie-ready pop-up curated by Cole and Jencey Keeton, featuring sugar-themed works from Dallas artists such as Rob Wilson, Shamsy Roomiani, and Jeremy Biggers, sold out the majority of its June shows and extended its residency through August 31.
Sweet Tooth's success is great for the participating artists, most of whom have never seen their works so heavily interacted with on social media (there are currently more than 4,300 photos tagged with #sweettoothhotel on Instagram), but it also gives the Keetons incentive to keep reimagining the concept. "The goal has always been that we do this for the summer, close, and then we do a refresh," said Jencey earlier this summer. "We were just really in awe of how excited everyone has been in Dallas. People here just got it immediately."
That first revamp, opening November 2, will revolve around the inaugural year of The Space Race and, per the press release, retrofuturism. It should be fun to see how mid-century rockets mix with Sweet Tooth's Lisa Frank-inspired aesthetic — we're putting in our bets now on trippy rainbows and holographic space suits. (The theme is also interesting choice considering the White House's current preoccupation with space.)
Sweet Tooth Hotel "1955" will feature past collaborators such as Biggers, Wilson, Roomiani, Jojo Chuang, and Built By Bender, along with first-time Sweet Tooth artists Hatziel Flores and Drigo, who will contribute works for the five, interactive rooms. This will also be the final Sweet Tooth installation in the Victory Park space — the Keetons are eyeing a larger venue for 2019.
Tickets for the show, which will run through the end of the year, are on sale now, and if we've learned anything this summer, it's that they're going to go fast. Start planning your intergalactic, holiday Instagrams accordingly.
SaveSave
SaveSave