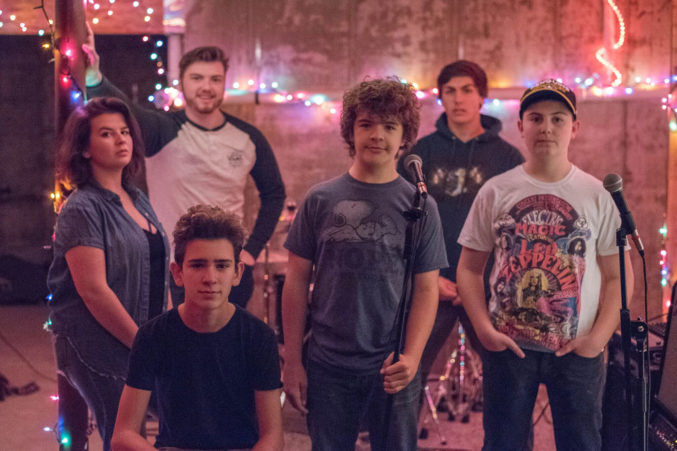 Catch Stranger Things' Gaten Matarazzo (and His Band) at Gas Monkey This Weekend
The talented teen's band Work In Progress chose Dallas for one of two upcoming shows.
There were few 2017 TV moments more poignant than two Stranger Things scenes involving Gaten Matarazzo's character Dustin. The first, was when Nancy became a hero to us, swooping in to save her little brother's friend from embarrassment at the middle school dance (three words that when said together could spark shivers down any spine), and the second was actually any moment spent on the "bromance" between Dustin and Steve Harrington. Steve!
But Gaten Matarazzo is so much more than the cute kid from Stranger Things. He's performed on Broadway in both "Priscilla, Queen of the Desert" and "Les Misérables" (no simple singing done in either!), and he and his sister, Sabrina, once sang the hell out of the national anthem.
Like the fantastically named Finn Wolfard before home, Matarazzo is also in a band, and that band, Work In Progress, is coming to Dallas (you can buy tickets here) for one of two upcoming shows (the other is at The Troubadour in Los Angeles) this Saturday. Ahead of their weekend set — which looks like a great time — at Gas Monkey, we spoke with the talented Matarazzo.
You got your start singing on Broadway. When did your love of music begin? 
I was probably eight or nine when my sister and I first started listening to musical theater. The first musical I've ever seen was "Annie" that my sister was in.
Is there anything you utilize from your Broadway background during live performances?
I continue to use my vocal methods that I used on Broadway to make sure that I don't hurt myself during our performances. Being on Broadway has helped get over stage fright as well and has helped me keep my cool before I got on stage. I just have to help out the others with that sometimes.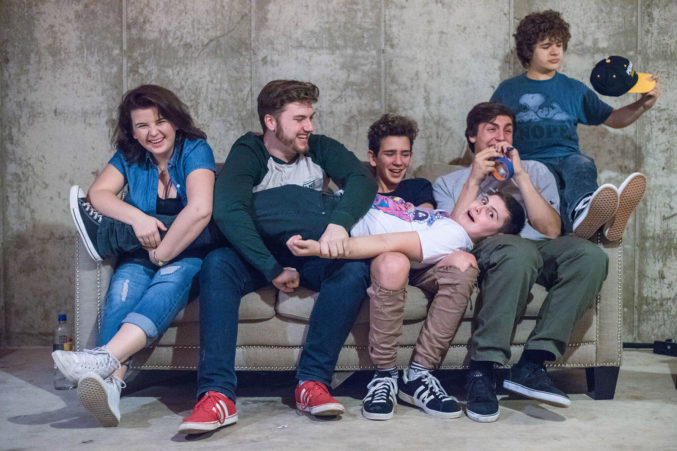 How did the band come together?
We all live in the same town and went to the same school — we're all from different grades. The oldest member is 20 and the youngest is 14. My brother picked up the drums about two years ago and was a natural, and since my sister and I don't play any instruments we wanted to get a few people that could play. We knew Chad very well already and my brother was friends with Matt from Jazz Band at school. At our first rehearsal, Chad brought his friend Griffin who also played guitar and the band formed there.
Was there a reason you guys chose Dallas for one of your two upcoming shows?
We've always received a ton of support from Dallas and we wanted to explore out of Jersey. I've actually been to Dallas and I love the city!
What brought you here?
I was about 10-years-old when I was doing the Radio City Christmas Spectacular. They had a great Six Flags! I remember the food was really good too.
What bands or musicians does Work in Progress take inspiration from? 
Green Day, Paramore, Led Zepplin, Jimmy Hendrix, Mac DeMarco, to name a few.
What can Dallas expect from your show on April 6?
Just a good time! We want to get the younger crowd back into rock and roll so we're going to do everything we can to make sure that they enjoy the experience.
We have to at least ask. Can you tell us anything about Stranger Things 3?
You know just as much as we do. They are very secretive with the script and for good reason. We won't see any of the script until we get down to Atlanta to film.