Considering all the volatility in today's market, where do things stand from an economic perspective?
The market is wildly different from last year and isn't behaving the way anyone expected. Going into 2022, we expected a more challenging environment due to inflation. We also knew the Federal Reserve would have to raise interest rates. But inflation has been persistently high, which is now forcing the Fed to raise rates more often than forecast. In response to the Fed's aggressive rate hike plan, the typically steady bond market had its worst quarter in more than 30 years. Bonds generally provide a hedge to stocks, but that is not the case this year. These market conditions might remind some of 2008, when it felt like the wheels were coming off the financial markets. Yet there are positive things about the economy right now. Unemployment is at the lowest in 50 years, wages are up and consumer and corporate balance sheets are healthy.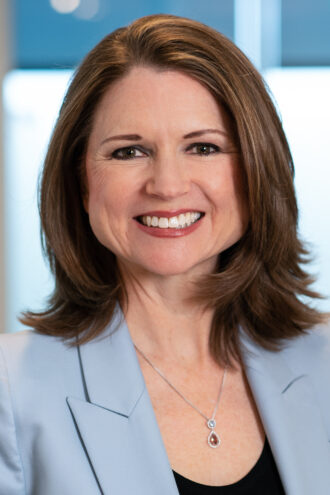 We keep hearing about a multitude of outcomes for the economy. What are you seeing?
We prepare our clients for three outcomes: a soft landing, stagflation or a recession. All are likely. With interest rate management, the Fed is attempting a soft landing—the economy continues its positive growth. If interest rate increases don't keep inflation at bay, we get stagflation—prices are higher, but the Fed can't do anything to cool them off, and demand stagnates. Then there are the factors out of the Fed's control, like the supply chain and the war in Ukraine. If these factors continue to cause inflation and interest rates stay high, consumers will stop buying. This could lead to economic contraction and a recession.
What is the importance of cash in this economic environment?
Cash is not usually king during an inflationary period. But today's market is different due to the high level of uncertainty. The market is down, and it's a fantastic time to buy for people with cash on hand. Cash also gives an advantage to business owners right now, but for different reasons. Cash provides businesses the ability to pivot in different environments. If inflation goes down and we get back into a growth cycle, you can quickly hire or invest in growth. If we fall into a recession, you may not have as much profit, but you can weather the storm if you have cash. You can keep your good, hard-to-hire people, operate at a loss, whatever you need to keep going.
Should business owners have a wall between their business and personal financial plans?
Yes. If we learned anything during the COVID-19 pandemic, it's the importance of balanced risk (and cash). Many business owners keep their personal and business financial plans together, but when you get into a high-risk environment, your business can cause your personal financial plan to collapse. On the other hand, if you have a strong wall between the two, you can take advantage of the different opportunities caused by this volatile environment. For example, on the personal side, you can invest for the long-term, taking advantage of the down market. But business owners are always thinking of the short-term, such as monthly expenses and payroll. If your finances are intermingled, you can't take advantage of the long-term opportunities on the personal side because you may be funding short-term needs on the business side, particularly if any of the negative scenarios being forecast come to fruition.
Finding an optimal balance of risk and opportunity is critical in today's economic environment. Take a short quiz to learn more about your own ideal financial risk stack.
---
Debra Brennan Tagg is a Certified Financial Planner™ and president of BFS Advisory Group, one of Dallas' largest woman-owned wealth management firms. She is also the creator of the DBT360 Financial Plan, a proprietary program that helps her clients invest for the lives they want. The process prioritizes goals, leverages resources, and addresses risks to create a 360-degree, long-term financial plan. Tagg is a financial planner for corporate and individual clients, focusing on the unique challenges facing aspiring families, high-net-worth individuals, women, and entrepreneurs. She tailors investment and insurance programs to meet each client's retirement, education, wealth building, and estate planning goals. She is among D CEO's Dallas 500, the most powerful business leaders in Dallas-Fort Worth; is a "Woman to Watch" according to InvestmentNews; and was named 2019 Corporate Leader of the Year for D CEO's Nonprofit and Corporate Citizenship Awards.
---
BFS Advisory Group
8201 Preston Road, Suite 400
Dallas, TX 75225
(214) 764-1964
Securities and investment advisory services offered through FSC Securities Corporation (FSC), member FINRA/SIPC. Financial planning services offered through BFS Advisory Group, LLC, a registered investment advisor. Insurance is offered by Debra Brennan Tagg as an independent insurance agent. FSC is separately owned and other entities and/or marketing names, products or services referenced here are independent of FSC. Listed entities are not affiliated with FSC.
Signup for D Exclusive
Get partner offers, discounts, and more delivered right to your inbox each week.
Author