Residential real estate exec Keith Conlon stepped into the first tee box with confidence at Cottonwood Valley Golf Course at Four Seasons Las Colinas. It's the same confidence the 39-year-old relied upon during his three-year career as an outfielder at TCU. He notched a .346 batting average with 19 homers for the Horned Frogs—which earned him a 14th-round selection by the San Diego Padres in the 2007 MLB Draft.
Conlon segued into real estate at Allie Beth Allman & Associates, a firm he joined in 2008 and took the helm of as president in January 2020. As we spent an afternoon golfing, the sun shown bright, but gusting winds that topped 30 mph made play a little choppy.
Nonetheless, Conlon struck his first drive with a slight fade down the right side of the down-sloping fairway. As we made our way to our balls—mine nestled in the middle of the fairway—Conlon admitted that he fell into real estate after a year in the minor leagues.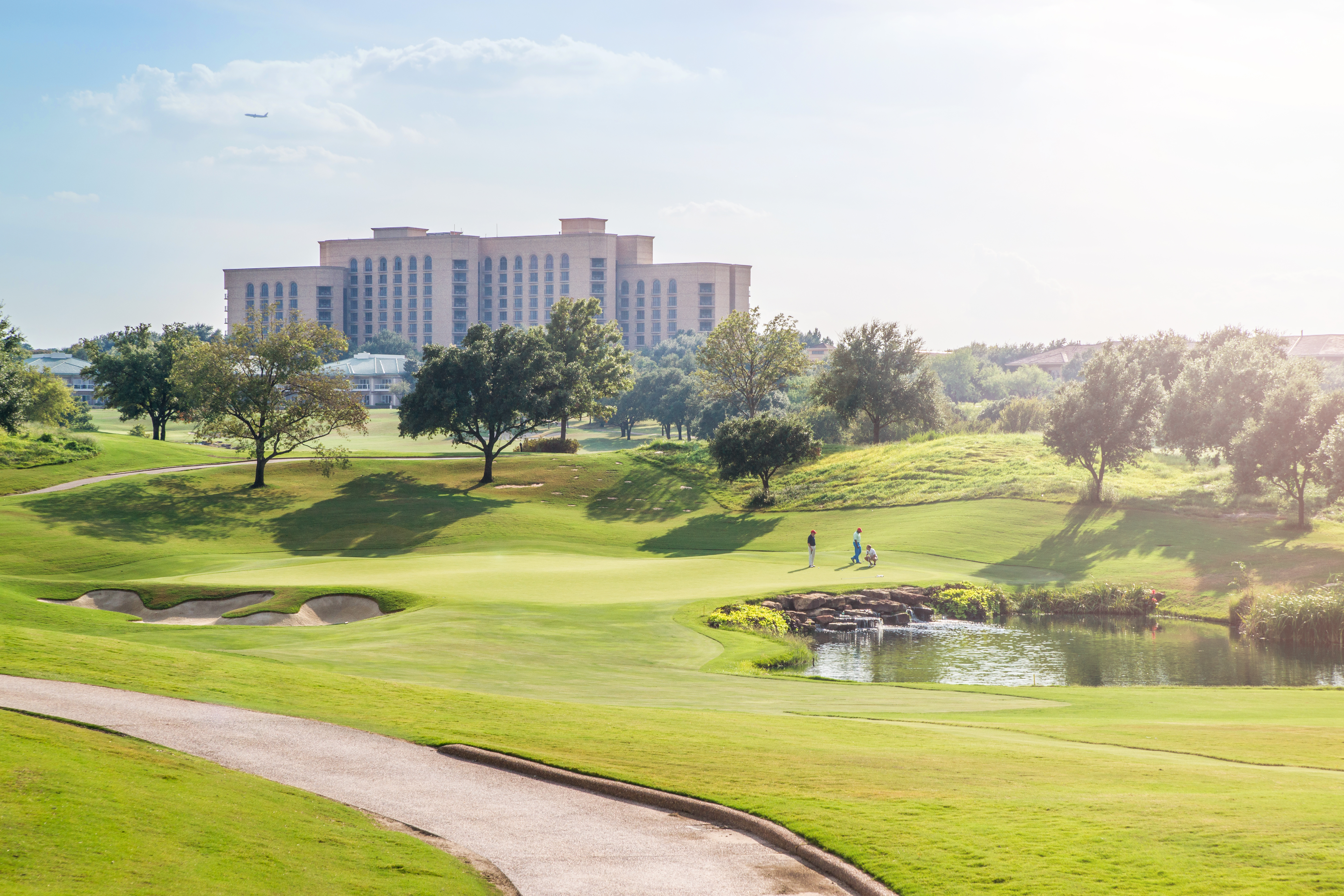 "I really had no clue what I wanted to do coming off baseball," Conlon said. "Not to mention, I was entering the workforce during the recession, so I was not well positioned whatsoever. I met with TCU alumni in different industries, from oil and gas to insurance, to get a feel for things. I decided to try to get my real estate license and as fate would have it, the baseball world connected me with a job."
We continued the conversation as we struck our second shots over a pond onto a Texas-shaped green. "My brother knew the family of Chris Young, the now general manager of the [Texas] Rangers, who was pitching in the Padres organization the same year I was with the franchise," Conlon said. "His mother, Lillie, worked for Allie Beth so we decided to have a lunch. Literally three hours later, the firm wanted me to join."
After two holes of golf with Conlon, I could see why. He carries a calm, upbeat demeanor with a dedication to success and a family-first attitude. He's a smooth conversationalist and seems to have a natural gift for sales. After he scored par on hole 2, the wood beckoned our tee shots on No. 3.
We ended up too far right for comfort. The famous baseball player-slice came out in both of us—I played Division II ball—as our tee shots pin-balled off too many wooden surfaces to count. "I spent my whole life training to hit a moving baseball," Conlon laughed. "So, you'll have to cut me some slack every now and then."
The firm president refuses to give any slack when it comes to establishing Allie Beth Allman & Associates as the top home seller in North Texas. His 2021 was busy, as the company posted a banner year, logging just shy of 3,400 transactions to the tune of $3.8 billion in sales. In the first quarter of 2022, it reported $700 million.
"Allie Beth always tells me 'Put people first and the money will come, don't ever put the money first,'" Conlon said. "There are hundreds of lessons I've learned from her, but every lesson she teaches has a theme of integrity."
Trending Toward California Prices
As we made our way around the course, I asked him about the market—a hot topic in Dallas business circles, as people and companies continue to move here. "Builders are trying to keep up, but with land prices and construction prices on the rise, supply is going to be an issue for years to come," Conlon said. "Right now, we don't even have a month's supply on the market. It's comical to see, really. We need about three month's supply to meet current demand.
"All over Dallas, I'm observing hordes of people looking for the same type of property all competing for one house on a street. So, our agents are having to get creative looking for anyone to sell their home," Conlon continued. "Years ago, people used to trade houses, and I think we are about to get back to that—one person has a $1 million house, another has a $3 million house; one wants to upgrade, another wants to downsize, and they'll just make a trade. That is where I think we're about to be."
Before our tee shots on the seventh box, I hit him with what's emerging as a fear for so many: "Do you ever see North Texas getting to a point where prices are mirroring California's?"
"Man, that's where it looks like we're trending," Conlon answered. "We aren't there yet, obviously, but I see it. We're starting to see houses demand $1,000 per square foot, so it doesn't seem like it's that far off. Back when I started, $1 million would get you an entry level home in the Park Cities, but now $1 million can barely get you dirt."
A short downhill par four stared Conlon and I down. About 380 yards away was the front of the green. Conlon gave it a ride, hitting the hill at just the right spot landing his Titleist ProV1 about 20 yards away from the front fringe.
Thus far into the year, Allie Beth Allman & Associates is not outpacing 2021's sales output, but Conlon isn't worried. The market ebbs and flows, and with the current supply, he said, "our Q1 might sound like it's down, but with the current market, what we're reporting is a huge accomplishment."
Conlon, who is married with three young daughters, spends most of his time with his family or on the real estate beat. And each day, he carries the leadership lessons he learned from TCU baseball's longtime head coach Jim Schlossnagle into parenthood and his post as president.
"Coach taught me that every player is different," Conlon said. "Some people he could dog cuss, others he really had to pat on the back. And it's really become visible to me now in my new leadership position. Some people respond well to a certain tone, but others might shut down to that same tone. So, in leadership, you really have to tailor your communication to each person. And that's really what athletes learn in sport and why companies look to hire former athletes. They're going to always work hard, always be on time, and always be mentally prepared to handle the grind."
As we continued to talk about leadership, Conlon shared how he learned to change a challenge into an advantage. I had just asked him what people would be surprised to learn about him.
"I am dyslexic," Conlon said. "But it has never been a hindrance. I think it has helped me. Years ago, it always seemed like a learning disability was something to be ashamed of. And working with Allie Beth—who happens to be dyslexic also—I've learned that it has helped us be more creative and think outside the box.
"And as a leader of a company, you always have to foster fresh ideas, stay on top of evolving markets, and come up with new ways to connect buyers with sellers," Conlon said. "I've never believed I was the smartest guy in the room, but dyslexia taught me to work harder than whoever is the smartest."
The back-nine quickly became more about fellowship than fairways hit or flagstick hunting. So, I prompted, "Where can the next big residential real estate story be found in North Texas? What towns should we be keeping an eye on for the rest of the decade?"
"Well, Park Cities will always be the hot neighborhood," Conlon said. "Because of the schools, there is always going to be turnover and people moving in and out, so I don't see that changing. Moving a little farther out, Frisco, Cross Roads, and Celina are exploding, and they're just going to continue to grow more popular. But a little less known, we've heard about the explosion east in Forney; that general neck of the woods is next up for major development."
As we walked off the course and into the clubhouse to share a late lunch, we reminisced about our baseball careers and talked about Allie Beth Allman & Associates' outlook for the rest of the year. "Could you surpass $4 billion this year?" I asked.
"The market is the market," Conlon said. "But where prices are, I could see us hitting that $4 billion mark. We're going to need our agents to continue to find deals; if we do that, I would say we hit that mark—easily."
Get the D CEO Newsletter
Stay up to speed on DFW's fast-moving business community with weekly news reports, interviews, and insights.
Author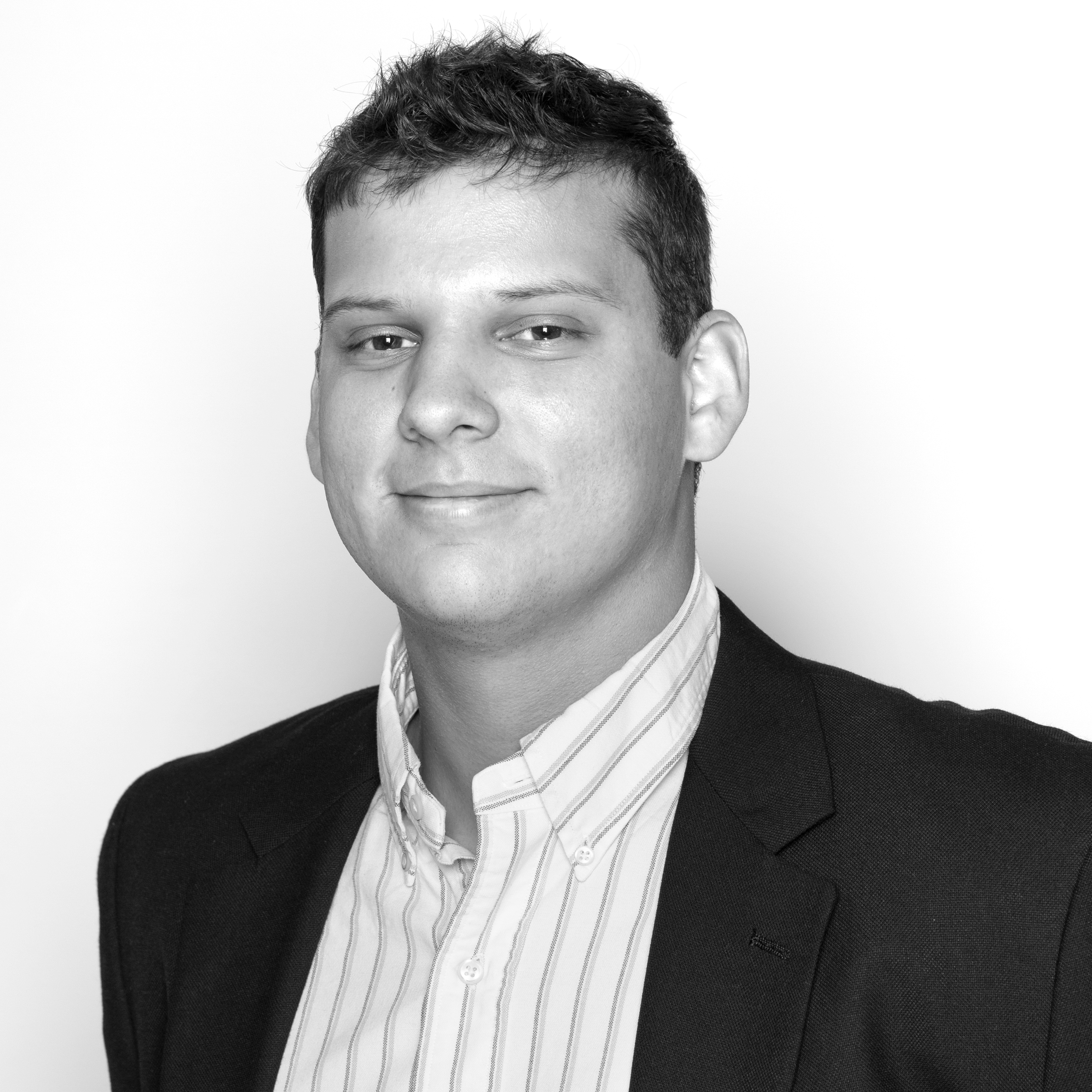 Ben Swanger is the managing editor for D CEO, the business title for D Magazine. Ben manages the Dallas 500, monthly…