Word to the wise: should you decide to take a driving tour of our 10 most charming houses in Dallas, you might want to designate a driver. This isn't a matter of having one too many margaritas. Rather, it's to offset the risks associated with excessive rubbernecking, as houses this downright delightful demand a double-take. So crank up that nav system (and the AC), buckle up, and be prepared to brake for beauty.
6938 Wildgrove Ave.
---
Year built: 1925
Neighborhood: Lakewood Year
Stats: 3,396 square feet, 4 bedrooms, 3.5 bathrooms
Once upon a time—1925 to be exact—the Dallas Times Herald sponsored the design and build of 6938 Wildgrove to spark interest in an undeveloped parcel of what we now know as Lakewood. Dubbed "the Pasadena Perfect House," it drew 20,000 people to its unveiling and fueled quick sales of the neighborhood's remaining lots.
For years, the stone Tudor was lovingly cared for by a series of owners, even being named to the National Register of Historic Places in 2006. But in 2009, foreclosed-upon owners ransacked it. "They even jackhammered the Batchelder fireplace out," laments the now-owner, who has since restored the home, inside and out. (He even found the original fireplace and had it reinstalled.) The perfect house got its happily ever after, after all.
While homes of this vintage are rarely "perfect" anymore, this one has proven sublime in many ways; the owners have logged lots of miles—it's exactly 10 from their Italian marble walkway, around White Rock Lake, and back—and raised two children here. "We absolutely love our house," says the owner. "We plan on staying here for as long as we can." —Jessica Otte
4405 Westway Ave.
---
Year Built: 1928
Neighborhood: Highland Park
Stats: 4,386 square feet, 5 bedrooms, 4.1 bathrooms
As more than a few Dallasites can attest, good bones go a long way—but good work goes even further. Take this Highland Park beauty. Though she's approaching 95 years old, she's still got it, thanks to assets like signature Fooshee & Cheek tiered brick arches, cast stone, and climbing English ivy. The current owner says she and her family fell in love with all that and more when they bought the home back in 2005. "We were drawn to its charm and all the unique details, like the original casement windows throughout the house that are still fully functional," she explains. "Even the eaves beneath the roof are beautiful and special."
The owners have taken on a number of beautification projects—both large and small—through the years. They created a terrace along the entire front of the home that connects the front porch to the covered side porch. They moved the front door and made it larger for an extra warm welcome. And they cast molds for new balustrades on the terrace that match the originals found in the "church garden." Thanks to these elegant enhancements—along with lush landscaping, updated balconies, and charming window boxes filled with colorful posies—it's pretty much a sure thing that passersby will continue to stop and stare for decades to come. —Laura Kostelny
5358 Montrose Dr.
---
Year built: 1927
Neighborhood: Greenway Parks
Stats: 3,909 square feet, 4 bedrooms, 3.1 bathrooms
While there are many benefits that come with buying a home built in the 1920s—inherent charm, old-school flourishes, classic craftsmanship—there can also be negatives. "Different residents tend to add their personal stamps along the way," says the current owner of 5358 Montrose Drive. "An older home can end up becoming a bit of a conglomeration of too many styles."
Such was the case for this particular home. When the now-owners first laid eyes on it back in 2011, they were less than jazzed by the drive-up. But because they had their hearts set on moving to Greenway Parks, they made the decision to focus on the home's potential. In addition to gutting the interiors, the owners gave the façade a facelift, adding an entry with depth and a stone surround. Thanks to their efforts—and quite a few coats of crisp white paint—the pleasantly pitched structure now pops among an abundance of mature trees and well-manicured hedges. Thoughtful details like the oversized entry lanterns, white picket gates, and brick-paved driveway don't hurt either. Says the owner: "Every time I drive up to it, it makes me feel at peace." —L.K.
6151 Llano Ave.
---
Year Built: 1995
Neighborhood: Lakewood Heights
Stats: 2,721 square feet, 4 bedrooms, 2.1 bathrooms
Sometimes the simplest thing—say, a modern home with clean lines and zero embellishments—is the hardest to execute. It can also be incredibly difficult to find. "Our real estate agent had absolutely had it with us because we wanted something modern in a very specific part of town," says the owner of 6151 Llano. "There just wasn't much on the market that fit those specific parameters." Undeterred, their agent drove up and down the streets of Lakewood Heights until he spotted the perfect—albeit unlisted—house. A Post-It inscribed with a plea did the trick. "We got lucky—they were willing to sell," marvels the now-owner.
Although the original cottage was built back in the Clinton era, it's now a totally modern property featuring a pair of black gable roofs that peep over a concrete wall. The less-is-more landscaping, paver-and-gravel-lined driveway, and privacy partition suggest a certain sense of serenity, but don't be fooled. Just beyond the confines, chickens and dogs are frolicking beneath pecan trees while friends and family congregate on an outdoor deck that wraps around the house. Should guests get lost on the way over, the homeowner offers a handy hack for finding their way: "I say, look for the black house that looks like a space-barn. It never fails." —L.K.
6523 Aberdeen Ave.
---
Year Built: 1949
Neighborhood: Preston Hollow
Stats: 4,400 square feet, 4 bedrooms, 4.1 bathrooms
With its weeping willow, stately columns, and trellis work, this stunner is the epitome of Southern charm—and that's no accident. The owners met in Virginia in the '70s and traveled extensively up and down the Mid-Atlantic region. "We fell in love with the Old South architecture and the charm and warmth of the small towns," says the homeowner. So inspired were they that they built an authentic Williamsburg house and a few Georgian-style residences in the Park Cities while their kids were still young.
As their kids fled the nest, they set their sights on this 1940s Preston Hollow home that needed a total redo. Inside, they took the home down to the studs. Outside, they reimagined the entire façade—replacing the columns and adding the diamond-shaped railing on the second story—to reflect a Southern sensibility. And of course, they planted a willow tree as an homage to their travels. "This home makes me think of all the homes and bed and breakfasts that we visited in Virginia and North Carolina," says the homeowner. "It gives me the old romantic feeling from our earlier years." —Ryan Connor
6239 Northwood Rd.
---
Year Built: 2012
Neighborhood: Preston Hollow
Stats: 5,112 square feet, 3 bedrooms, 4.2 bathrooms
This Spanish-style abode may look as if it has graced Preston Hollow for a century, but in fact it was built in 2012 by a pair of travel enthusiasts. Inspired by Santa Barbara missions, the terracotta-roofed home was brought to fruition with love, care, and an exacting attention to detail. The owners took many trips to California to study not only the Moorish architecture but the history behind it. Wanting to stay "true to the land," they focused on incorporating key mission-style touches, like gothic arches and crawling ivy. The intricate front doors—which are made from wood, wrought iron, and glass and originated from a Mexican hacienda—were found on a trip to Round Top. A cedar crisscross fence traces the edge of the front yard, adding a rustic touch and greeting friends that frequent the intimate affairs the homeowners so love to throw. And for the ultimate custom touch, the owner hand-designed and commissioned the front-facing stained-glass window and gas lanterns. "I was an art minor in college," she says, "but this house is my greatest piece of artwork." —Lydia Brooks
1139 N. Canterbury Ct.
---
Year Built: 1936
Neighborhood: Kessler Park
Stats: 3,565 square feet, 4 bedrooms, 4.1 bathrooms
Fifteen years ago, when the owners of 1139 North Canterbury Court were looking for a home in which to start their family, they toured just one other house before deciding this was the one. They loved the charm of the 1930s architecture and millwork details, as well as the meticulously landscaped front yard, which they have carefully maintained. (It also sits on a particularly beautiful, tree-lined street, which the editors love so much, they named two of its houses to the list this year—see pg. 57 for the other.)
Over the years, the owners have slowly updated the home, making some interior changes and painting the exterior a welcoming white. Today, it's got just the right level of lived-in feel—design types call that patina—while checking all the requisite curb-appeal boxes, including shutters, a pea-gravel walkway, a round window, a trellis-railed Juliet balcony, and a row of rocking chairs, inviting visitors to sit and stay awhile.
Though the house is the reason the owners came, the neighborhood is the reason they'll stay. "We realized that the community is one-of-a-kind," they say. "The friendships that we've built are truly amazing." —R.C.
4144 Shenandoah Ave.
---
Year Built: 1934
Neighborhood: University Park
Stats: 3,393 square feet, 3 bedrooms, 3.1 bathrooms
"Every day I look out of my archery windows, it makes me so happy," says the owner of this Charles Dilbeck–designed home, one of a quartet of Dilbecks—dubbed the "four sisters"—at the intersection of Shenandoah and Douglas. This one bears the perfect mix of the celebrated architect's eclectic style: It's a little Texan, with a dash of European cottage, and heavy on the French influences. It even has a functioning turret.
When the owners purchased it last summer, they weren't necessarily in the market for an architecturally significant property; they simply wanted a place in a family-friendly neighborhood where they could raise their two girls. They've quickly settled in and made it home. The corner lot positioning allows them to drink coffee in the gated courtyard and wave to neighbors. And despite its pedigree, it's by no means a stuffy, museum-like home. "It's a cartwheel gymnasium," laughs the owner. "It's not like this old place with doilies. It enriches our lives every minute of every day." —R.C.
1116 N. Canterbury Ct.
---
Year Built: 1925
Neighborhood: Kessler Park
Stats: 3,696 square feet, 3 bedrooms, 2.1 bathrooms
The owners of 1116 North Canterbury weren't planning to leave their modern Oak Lawn townhouse. Then the pandemic hit. "We were having wine on our rooftop every night," says the owner. "We needed a bigger space." They toured this 1920s Spanish Colonial in Oak Cliff's idyllic Kessler Park neighborhood at the suggestion of their realtor. They weren't familiar with the area; they always assumed they'd stay near Oak Lawn. But the stucco house had a feeling of familiarity. The homeowner, who is from the Dominican Republic, and his Puerto Rican husband were reminded of the architecture of their childhoods. "It made us feel like home when we couldn't see our family," he says.
The home had been updated and expanded in 2017 with careful consideration to its architectural integrity—it even won an award from Preservation Dallas in 2019. Of particular importance to the incoming couple was the outdoor entertaining area, which was large enough to comfortably host socially distanced gatherings. Now they are dedicated to continuing the improvement efforts; they plan to add a pool and expand the home's outdoor entertaining spaces. Says the owner: "This is the house that keeps on giving." —R.C.
4311 Rawlins St.
---
Year Built: 1927
Neighborhood: Perry Heights
Stats: 2,988 square feet, 4 bedrooms, 2.1 bathrooms
In any other instance, this house would be found in a fairy tale; in Dallas, it's on Rawlins Street. Noted by the owners as being a "favored walking street" for Oak Lawn residents, Rawlins is ripe with greenery and endearing, early 20th-century architecture. But even among such good company, this home stands out with its pot-accented chimney, slate roof and walkway, and arched entry. (It's a house so nice, in fact, we chose it twice; it previously appeared on our 2012 list of Most Beautiful Houses in Dallas, but the editors ultimately felt its rightful place was on a list of charmers. Consider the record set straight.)
Its classic storybook charm invites onlookers to ponder what its interior might contain, and the intrigue is reciprocal; the owners enjoy spending evenings looking out from the porch-turned-sunroom that's now enclosed by the cottage's characteristic leaded glass. The end-of-day ritual developed early in the pandemic as a means of feeling connected. "We had dinner those days in the 'glass room' so we all could watch the parade of our friends and neighbors walk by," say the owners, who have lived in the home for 41 years. "For a special treat they would occasionally hold up a baby so we could get a better look. Yes, there was still a delightful world out there." —Ellen Daly
Get the AtHome Newsletter
Enjoy Dallas' best trends, hot properties, and tips from local designers to help you nest in style delivered weekly.
Authors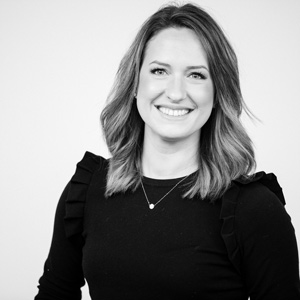 Jessica Otte is the executive editor of D Home and D Weddings. In 2006, she helped launch D CEO as…