When speaking with Dallas-Fort Worth executives about the leadership strategy they value most, common answers include integrity, innovative, empathy, bold aspirations, servant leadership, and more. For D CEO's January/February issue, we asked three area executives to share the key leadership strategy they take into their roles—and how they implement it.
Here's what they had to say:
Jean Claude Tissot
President, Coca-Cola Southwest Beverages
"I strive to build a culture that is agile enough to understand the complexity of our industry without overcomplicating the process. This means our team should be able to simplify our processes and deliver solutions that benefit both the customer and the end-consumer. Additionally, I aim to maximize a culture with leaders who are authentic, approachable, and adaptable. This allows us to take care of our front-line heroes, customers, brands, and community."
Tamela Thornton
Executive Director, Urban Land Institute Dallas-Fort Worth
"Active listening is one of the most important strategic skills I rely on. My role with my team is to be a coach and translator, making sure we understand what is important to our members and then helping the members translate their ideas into programs or larger events. We do a great deal of committee work, and I've learned that committees won't get much done without a leader to ensure that one dominant voice doesn't discourage full engagement."
Chris Calandro
Founder and CEO, Big Game USA
"I can't stitch a football anymore; I can't grind like our sales team; and I'm not detail-oriented enough to do our accounting. We all need each other to make this place hum. I don't work for a fancy reserved parking spot or make people do everything my way. I always think: 'What's more important, your heart, your lungs, or your brain?' The truth is, you need all of them. We all need each other with our diverse gifts and backgrounds to move everything forward."
Get the D CEO Newsletter
Stay up to speed on DFW's fast-moving business community with weekly news reports, interviews, and insights.
Author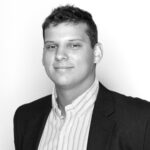 Ben Swanger is the managing editor for D CEO, the business title for D Magazine. Ben manages the Dallas 500, monthly…