At age 13, Sharon Anderson Wright became Half Price Books' first employee after her mother Pat co-founded the business in an old laundromat on Inwood Road and Lemmon Avenue with Ken Gjemre. She was named manager of the chain's eighth store shortly after graduating from high school. Today, Half Price Books is the country's largest family-owned bookstore, with more than 120 locations nationwide. The company also has a wholesale division called Texas Bookman.
Education: "I've taken some courses at Richland College."
Birthplace: "Tulsa, Oklahoma"
First Job: "When I was about 7 years old, I started working with my dad in his showroom and at trade shows, unwrapping and displaying clocks. I also worked in his warehouse, filling Red Devil Paint orders. I learned that work can be fun if you like who you're working with and that seeing an actual visual result of your labor is very rewarding."
Best Advice: "Treat everyone as you would want to be treated."
Toughest Challenge: "Taking over the company after my mom suddenly died. I felt completely unprepared, but I knew I needed to do it to help keep the company stable."
Destinations of Choice: "Italy and Tulum, Mexico"
How I Motivate Others: "I try to help my employees feel empowered to make decisions."
Greater Good: "I like to support the North Texas Food Bank. People should not go hungry."
Favorite Thing: "My tractor"
Local Fare: "A favorite is the Indian restaurant Kebab N Kurry. I love all the vegetarian options—but not too spicy."
Fun Fact: "I own a local hardware store, Rooster Home & Hardware."
Second Home: "We have 23 acres near the Red River in Texas, where we built a small log cabin. We bought it when our children were young so they could have a place to play and camp in the woods. We wanted them to have a place they can return to that would not be developed—our own nature area."
Proud Moment: "Surviving a global pandemic without borrowing any money."
Walk-Up Song: "The song I'd pick would depend on the mood. As a leader, you always must have a game face on. 'Stayin' Alive' by the Bee Gees and 'Smile' by Nat King Cole are favorites, but there are too many to name."
Dream Car: "My Honda minivan is just fine."
Biggest Risk: "Professionally, it was buying the building that houses our Half Price Books flagship and corporate offices."
Recommended Reading: "I always read The Washington Post and listen to KERA. I'm a news junkie. And as for books, I just pick things up as I see them in the store. I love all of Barbara Kingsolver's books."
Hobby/Passion: "Photography"
Bucket List: "The only thing on my bucket list right now is grandchildren."
Get the D CEO Newsletter
Stay up to speed on DFW's fast-moving business community with weekly news reports, interviews, and insights.
Author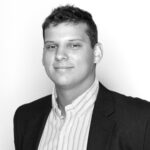 Ben Swanger is the managing editor for D CEO, the business title for D Magazine. Ben manages the Dallas 500, monthly…