Hana Khouri's putting tempo is off. The fidgety wiggle in her backswing on the first hole of the library course at Puttery's flagship location at Grandscape in The Colony is evidence of her lack of experience on the links. "I'm terrible at traditional golf," she says. "The first time I swung a driver, I flung it way into the air. At minigolf, I just knock the shit out of it."
Khouri is why the designers behind Puttery made the venue "knock-the-shit-out-of-it-proof." Even still, the president and CEO of parent company Drive Shack manages to sink a hole-in-one on the sixth hole.
Walking into the library course is like finding yourself on a real-life Clue board. With vintage books, constellation models, Tiffany-style lighting, and Victorian-era rugs, the course transports patrons to an Oxford professor's home library in the 19th century.
The venue's three other courses offer different escapes: the ski lodge, the rooftop, and the illusion courses take players from within the walls of a 20,000-square-foot retail space to a mountaintop in Aspen, a New York City rooftop, and a fanciful land that evokes Alice's Wonderland or Willy Wonka's chocolate factory. Down a couple of cocktails—each course has its own unique menu—and the experience intensifies.
Led by Chairman Wesley Edens, who also owns the Milwaukee Bucks and is founder and CEO of New Fortress Energy, Drive Shack has been a public entity since its inception. It was initially founded in New York in 2002 as Newcastle Investment Corp. In late 2013, Newcastle acquired American Golf (which was once the world's largest golf course management company) from Goldman Sachs, and Edens rebranded Newcastle as Drive Shack Inc. In 2016, the company, with help from TaylorMade Golf, began to kick around the idea of opening Topgolf-like venues. It started offloading some of its American Golf properties to fund the venture, and opened its first Drive Shack in Orlando in 2018. A year later, Khouri stepped in as Drive Shack Inc.'s CEO. She had other ideas about what should be the company's focus. "Topgolf had the market share, so it just didn't make sense to me," she recalls.
The company planned to enter major markets with its Drive Shack concept, an antithesis to Topgolf's approach at the time of attacking midsize markets like Waco or Rogers, Arkansas. The facilities, typically three-tier driving ranges that total about 65,000 square feet, require 12 to 15 acres and an extensive 18- to 24-month construction process. The plan depended on identifying markets that would choose a new brand over the established Topgolf. "We could have done it," Khouri says. "But why? Did we really want to be the company that just chased the coattails of another brand for our entire existence?"
So, Khouri continued to sell off American Golf's courses, including a deal valued at $34.5 million, and began building a new vertical for Drive Shack Inc.: Puttery—an innovative minigolf brand established on the foundation of differentiation.
Khouri was born in Lebanon. When she was just 15 months old, her family fled the Middle East due to war and unrest. She came of age in Houston and, as she says, "grew up a confused child." Both of her parents were educators, but she never felt inspired to follow that career path. She loved her first job at a Saltgrass Steak House, but her first real dream to impact the world on a large scale came from the cystic fibrosis that afflicted her younger sister, Ami.
"For the longest time, I wanted to be a doctor; I wanted to cure my sister and those battling cystic fibrosis," she says, choking up. But in 2002, Ami's fight came to an end when she died at the age of 17. The loss left an irreplaceable hole in her family's life and led to ongoing mental health struggles for Khouri. "I struggled with anxiety a lot after my sister passed, and I saw my dad also struggle with mental health issues," she says. "At this point in my life, I don't think I will ever conquer anxiety. I still have to work on mastering my emotions and worrying less every day, but I think being open about it has made me who I am today.
"I've had to teach myself that it is OK to struggle and it's OK if I don't know how to do something," Khouri continues. "But at the end of the day, I will dig my heels into the situation and try to figure it out."
After earning a degree in psychology at Marshall University, Khouri thought she'd look for work that would utilize her education, perhaps in drug addiction counseling. But when she moved back to Houston, she fell into a consulting role for entrepreneurs wanting to open restaurants and bars in the city. Her passion for hospitality, born in the trenches at Saltgrass Steak House, returned. She consulted for a couple of years, then in 2010, joined music and entertainment management company Live Nation Entertainment, which has offices in Houston, as director of operations.
Her first challenge was to turn around the Foundation Room, a private-membership lounge at the House of Blues in Houston. "At the time, I saw the members-only model dwindling; people weren't spending their disposable income on a social club membership," Khouri says. She opened the venue to the public for the first time while also ensuring member satisfaction. "It was an operator's dream—we brought in more revenue and never increased our expenses," she says. Khouri operated numerous Live Nation venues during her three-year tenure and was involved in and saw more than 1,000 concerts. In 2013, she was set to take a role with a restaurant group in Washington, D.C. But a phone call from a Dallas-based company changed everything.
It was Topgolf on the line. When she picked up the phone, Khouri says the first thought that came to her mind was, "What in the world is Topgolf?" The fledgling entertainment company wanted to talk with her about becoming director of operations for a soon-to-be-opened venue in Scottsdale. But before she could tee things up, Topgolf replaced its CEO, and Khouri had to reinterview for the Scottsdale post. A few weeks later, she was officially hired—again—and went on to open the Arizona facility.
About two years into her tenure, after helping the CEO revamp the company's nationwide labor model (a process that didn't gain her many friends, Khouri admits), she was promoted to national director of operations. Within a month, she oversaw the opening of five Topgolf venues across the country. Next, she helped develop a growth strategy that allowed the company to fulfill its goal of opening 10 locations a year. (Topgolf currently has 84 venues in operation or opening soon.)
"When I first started in my roles, I really didn't know the answers," Khouri says. "But I think my production just came as a result of being thrown into each situation and paying attention to what our associates had to say and what different communities had to say about our venues."
Eighteen months later, in 2018, after opening 23 Topgolf locations, Khouri began to feel stuck. "Frankly, at Topgolf, there was a ceiling to what I could learn," she says. "When I'm not pushing myself, I have nothing to give." Near the end of her tenure at Topgolf, Khouri crossed paths with Edens—the aforementioned chairman of Drive Shack Inc. and CEO of New Fortress Energy. After a convincing pitch from Edens to ditch the entertainment industry for the energy sector, Khouri joined him as chief of staff at New Fortress. But when Khouri's noncompete agreement with Topgolf ran out a year later, Edens moved her to his golf enterprise.
Something For Every Golfer
Drive Shack Inc.'s three brands target different consumer markets: the traditional golfer, the golf entertainment enthusiast, and the photo-op-seizing partygoer.
American Golf
At its peak, Drive Shack Inc.'s golf portfolio consisted of nearly 300 courses. Today, it leases, owns, or operates 55—good enough for $54.6M revenue in 2022 Q1.
Drive Shack
The company's entertainment driving ranges come equipped with TaylorMade golf clubs and swing-tracking tech. There are currently four venues, with another on the way.
Puttery
Drive Shack Inc.'s 21-and-older minigolf venues are designed to feel like a private club. Each site offers multiple courses, with cocktail menus specific to the course's vibe.
"It was critical for Drive Shack, a company that anticipates high levels of growth, to find someone like Hana to lead it," Edens explains. "She is very hands-on, detail-oriented, and surrounds herself with capable people."
At the time of her hire, Edens was unaware Khouri would trash the company's strategy of focusing on entertainment driving ranges. "But the hallmark of every successful business is its ability to adapt and change," he says.
By 2021, Khouri fine-tuned plans for Puttery and landed a $10 million investment from golf superstar Rory McIlroy. His Symphony Ventures has a 10 percent ownership in each venue that opens through 2023.
"Where Drive Shack is right now is really the turning point," says Peter Saleh, managing director and restaurants analyst at BTIG, a global investment banking, trading, research, and brokerage services firm. "It has positioned itself in a great category we call 'eatertainment,' and the cash-on-cash returns for Puttery are great."
The buildout process for the brand takes just six to nine months, compared to the nearly two years it takes to build Drive Shack locations. (Khouri says the company will open only one more Drive Shack, in Manhattan, in 2024 and kill plans for a prospective New Orleans venue that predates Khouri's tenure—and hindered 2022 Q1 financials.) There's also a significant differential in construction costs, which fall between $7 million and $11 million for each Puttery, compared to $25 million to $40 million for a Drive Shack. These were key factors in Khouri's push for a strategic shift.
"My job is to build a company that creates value for our associates and creates value for our shareholders," she says. "I'm not going to wait two years to get the first dollar in revenue back. It is not the best use of capital, and it is not in the least bit efficient."
The first Puttery, which opened in The Colony in September 2021, raked in $4.6 million in revenue in its first six months. The second, which opened in Charlotte in December 2021, took in $1.8 million in its first two-and-a-half months. By the end of this year, Khouri will open Putterys in Washington D.C., Miami, Houston, Philadelphia, Chicago, Pittsburgh, and Kansas City.
"If they can execute on their gameplan for this year, they will catch investor interest in their stock—so long as unit volumes and margins continue to hold where they are," Saleh says. "I think $9 million to $10 million sales volume out of [Putterys] and a steady 30 percent EBITDA will generate that excitement."
By the end of 2024, about 50 Putterys are expected to be up and running. "We could very well get to 100 or 200 sites over time," Edens says. "We have no limit on how well this particular type of entertainment asset will perform, but we know we're onto something tremendous."
Khouri worries a lot. She worries about the next generation of cystic fibrosis fighters and still dreams of finding a cure, just in a new way, as a board member of the North Texas chapter of the Cystic Fibrosis Foundation. She loses sleep about bettering the Drive Shack experience for customers. She stresses about increasing the company's 2021 EBITDA of $16.2 million. But near the top of her priorities, alongside growing company value, are the 3,400 employees under her watch. "As a leader, it's so easy to see what's on the surface of your associates, check that box, and move on," she says. "But it doesn't work that way. I've learned you must sit with your people, truly get to understand them, and ask yourself, 'How can I make their experience better?'"
The outlook for Drive Shack is promising. The company is on track to hit $322 million in revenue this year, with the Puttery venues leading the way. But Khouri has never been known for playing it safe. "Golf entertainment was the most realistic for Drive Shack coming out of traditional golf," she says. "We have bigger ambitions, though. We aspire to be the entertainment holding company."
The Dallas Draw
About six months into Hana Khouri's tenure at the helm of Drive Shack Inc., the pandemic shut down the world. The company's American Golf offices in Los Angeles, tech base in Dallas, and headquarters in New York were shuttered. Khouri had an epiphany.
"The three offices didn't make a lot of sense to me," she says. "And business in New York is expensive. I saw the amount of talent in Dallas and the ingenuity taking place in the corporate world and on a personal level. This region cannot be beaten."
So, at the start of 2021, Khouri moved all Drive Shack operations to DFW, home of golf entertainment competitors Topgolf and Invited (formerly ClubCorp). The move was endorsed by Chairman Wesley Edens. "If you're going to have a national business," he says, "Dallas presents you with the ability to visit the developing and operating sites pretty easily."
The Experience Economy
Dallas-Fort Worth has attracted countless competitive entertainment companies, ranging from Topgolf and Dave & Busters to the new VR gaming experience Two Bit Circus at Park Lane and the soon-to-be-opened, soccer-based TOCA Social in the Design District (which recently began shifting corporate employees here from the United Kingdom).
"North Texas is quickly becoming an entertainment hub—even beyond golf," Khouri says. But why?
RetailUnion Partner Larry Leon has the answer. "Dallas has the best economy in the country," he explains. "There's no other market in the country [where the competitive entertainment sector] is growing to the extent that I'm seeing it grow here. I think it is not only going to be here for the long term, but because of the incredible amount of high-tech power that is behind a lot of these concepts, I think it's going to continue to grow with a lot of very novel, interesting, fresh, new concepts that are computer- aided. People are drawn not only to the concepts but also to the kitchens that some of these venues have. It's what we call the experience economy—and it's going to be very, very strong for many years."
Get the D CEO Newsletter
Stay up to speed on DFW's fast-moving business community with weekly news reports, interviews, and insights.
Author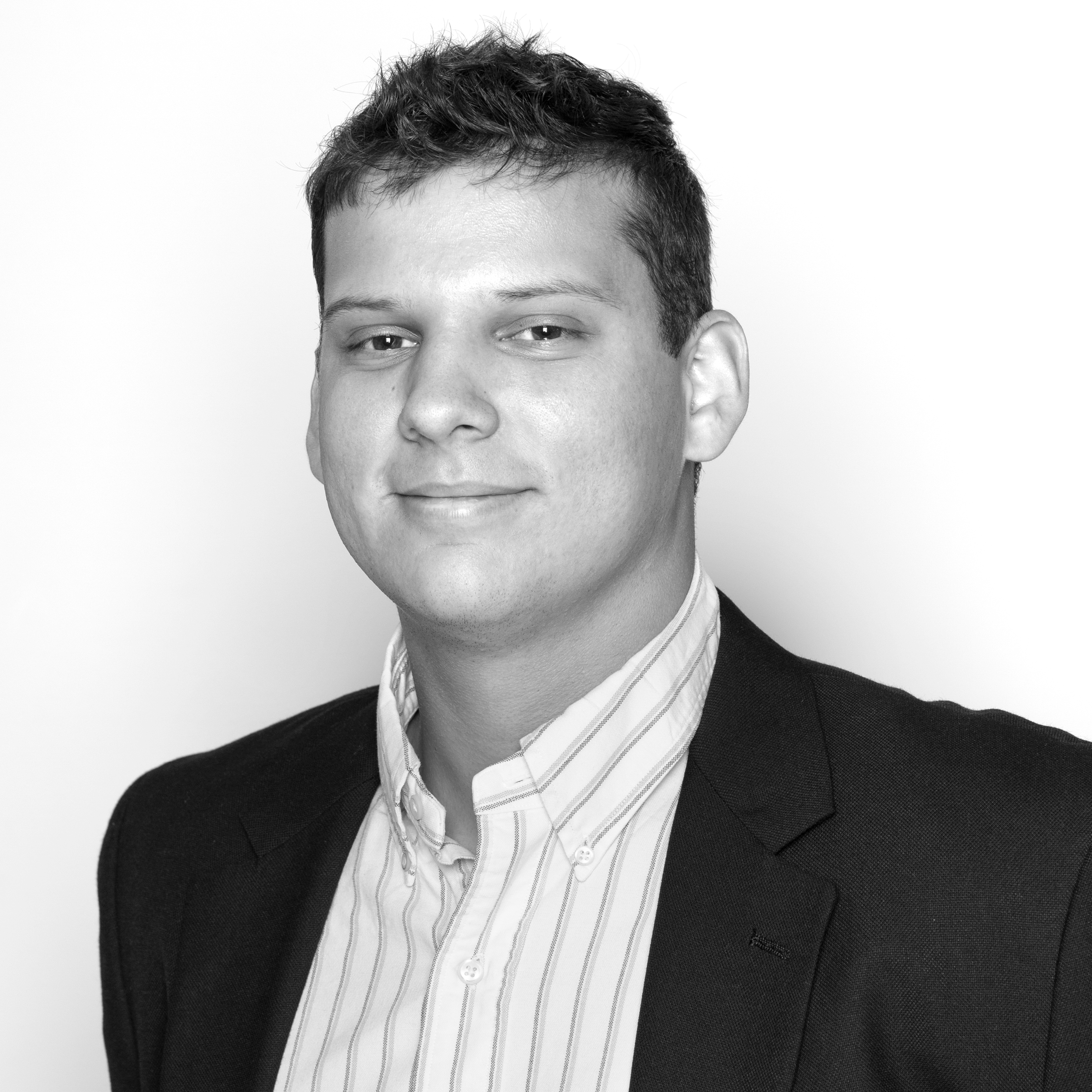 Ben Swanger is the managing editor for D CEO, the business title for D Magazine. Ben manages the Dallas 500, monthly…