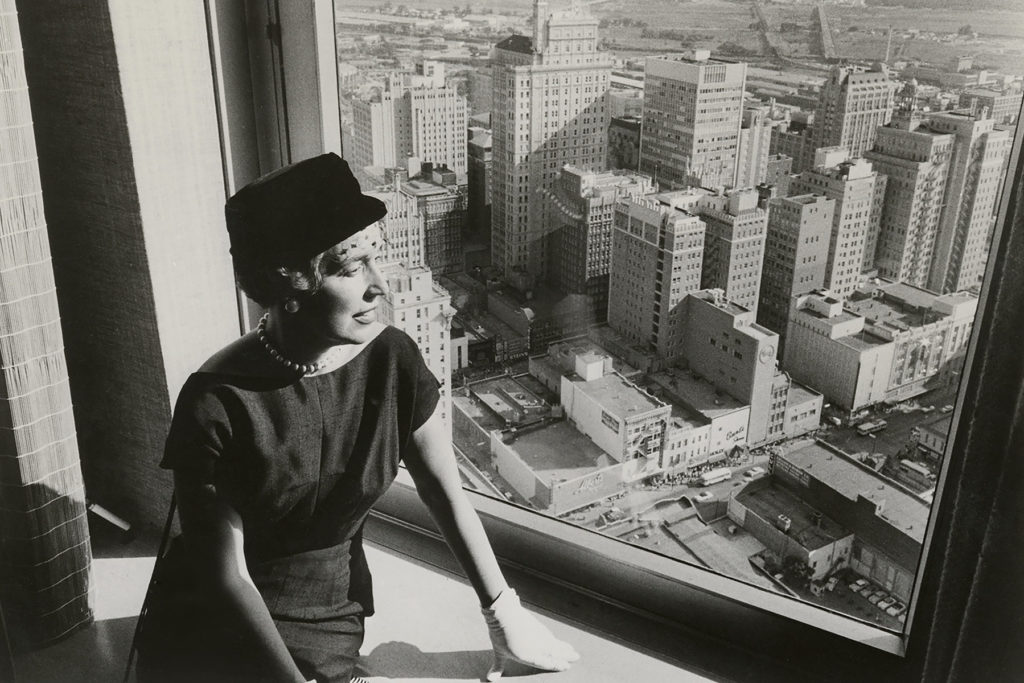 The Women Who Built Dallas
How Ebby Halliday, Mary Kay Ash, Caroline Rose Hunt, and other powerful leaders shaped our city.
When John Neely Bryan established a trading post on the Trinity River in 1841, he couldn't have known that it would evolve into a railroad-fueled "boom town" just 30 years later. He likely didn't anticipate the population surge and trade growth that would solidify the future city of Dallas as a commercial destination, or that the area's industrious spirit would provide the perfect habitat for diverse industries to thrive. He also probably didn't foresee the evolving role of women in Dallas, whose influence would expand with the city beyond pioneer-era housekeeping duties to include the entire spectrum of local commerce and culture.
John Neely Bryan gets a lot of credit for founding the city of Dallas, but he wasn't the city's first capitalist. In fact, that title belongs to a lady. Sarah Horton Cockrell moved to Dallas in 1852 after her husband, Alexander, purchased John Neely Bryan's Trinity River ferry license and the remaining part of his homestead. Alex could not read or write, so he relied on his bookkeeper-wife to help him run his brick, sawmill, lumber, freighting, construction, and gristmill businesses. The Cockrells were soon able to replace the ferry on the Trinity with a wooden toll bridge while also snapping up hundreds of acres of land around it to protect their investment. But in April 1858, with plans for a hotel nearing completion, Alex was killed in a gunfight over a debt, leaving his wife alone at the helm.
Sarah Cockrell spent the next three decades earning the title of Dallas' "first capitalist," per her listed profession in the 1892 city directory. She went after her husband's killer and collected that debt, but soon faced major setbacks: the collapse of the wooden bridge and a fire that devastated half of Dallas, including the newly finished St. Nicholas hotel. But Cockrell was able to rise from the ruins of her husband's legacy and carve out her own. She put the ferry back in service, applied for a charter to build a new iron bridge across the Trinity, and refurbished one of Alex's buildings on the public square to open in 1860 as the Dallas Hotel. In 1872, after delays spurred by the Civil War and reconstruction, her Commerce Street toll bridge opened—and bolstered the city's commercial expansion by connecting it to major roads to the south and west. At the time of her death in 1892, Sarah owned about one-fourth of all of downtown Dallas.
World-Class Fashion Destination
In 1907, the legendarily tasteful Carrie Marcus Neiman—along with her husband, Al Neiman, and her brother, Herbert Marcus—founded the luxury department store Neiman Marcus, It became a world-class luxury retailer, driven by Carrie, who was the store's chief buyer. Neiman Marcus also helped establish Dallas' global reputation for fashion and lured wealthy visitors to the city. Neiman Marcus remains a corporate anchor in downtown today.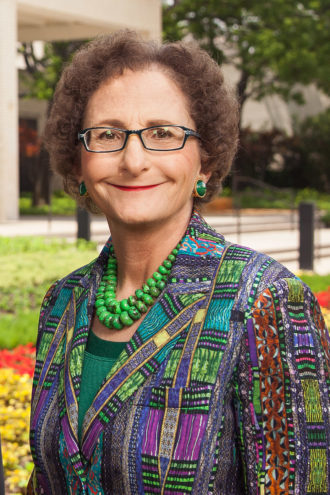 Another retail standout, Nancy Nasher, who along with her husband, David Haemisegger, bought NorthPark Center from her father Raymond in 1995, has pumped this city so full of shopping, art, and philanthropic generosity, it's difficult to even quantify her impact. More than 50 years after its opening, NorthPark attracts about 26 million shoppers a year, generates more than $1 billion in sales, and is home to more than 250 pieces of art, including works by Andy Warhol.
Mary Kay Ash founded Mary Kay Cosmetics in 1963 and opened its original storefront in Dallas with a $5,000 investment. At the time of her death in 2001, the company was generating more than $2 billion in annual sales. Just as important as the business empire she created is the way Ash empowered women. Her strategy of using an independent sales force to peddle her company's products gave them an easy way to earn money and helped them take control of their own futures.
Mary Kay Cosmetics CEO David Holl says that early on in her career, Ash was asked when she thought she had made it. "Well, I was really excited when I heard that our products were being sold in Waxahachie." The company now has 2,000 employees in the Dallas-Fort Worth area, and its products are sold in nearly 40 countries by more than 3 million beauty consultants. People who met Ash would often comment on how nice she was, Holl says. "She was extremely nice, but she was a taskmaster, too," he says. "The success of her company should make it clear that she wasn't just a nice old woman; she was more than that, and she was one of the most progressive thinkers I've ever come across."
The Original Uptown Girl
Oil heiress and luxury hotelier Caroline Rose Hunt played a literal role in building Dallas. She founded Rosewood Corp. and got into the luxury hotel business, developing the renowned Mansion on Turtle Creek and upscale properties around the world. And with The Crescent, her postmodern 1.3 million-square-foot office, hotel, and retail development, she helped pioneer mixed-use development and single-handedly launched Dallas' Uptown, now one of the most successful commercial and residential districts in the United States.
"While it looks logical today for the Crescent to be where it is, go back and look at pictures of the Uptown area in the 1980s, and it was anything but logical," says John Goff, chairman and CEO of Crescent Real Estate Holdings and president of Goff Capital Inc. "It's tough to envision how she accepted the financial risk to develop such a project at the time."
Goff became a 50-50 partner with Hunt in the Crescent in the mid 1990s. "It was a defining moment in my career," he says. "It meant so much to me that I asked Caroline's permission to name my real estate company after the building." His Crescent Real Estate continues to manage the iconic property, now owned by a fund of JPMorgan Chase.
Hunt, once named the wealthiest woman in America, didn't limit her impact to real estate. She also wrote cookbooks, opened an English countryside antiques store (and subsequent bath and skincare products line) called Lady Primrose, and was a legendary philanthropist.
Continuing the tradition of Dallas women in real estate is Lucy Billingsley. The daughter of legendary developer Trammell Crow grew up in the business, but she has forged her own path. Early on, she led the Dallas Market Center through three expansions to 7 million square feet. And as the driving force behind Billingsley Co., she has developed millions of square feet all types of real estate, from massive industrial developments and office projects like One Arts Plaza and International Business Park to multifamily neighborhoods like Austin Ranch and her bustling mixed-use development, Cypress Waters. "To be able to think of how we can enrich the lives of those who live and work with us, to be challenged by the changing trends of our lives, to meet the unrecognized need," Billingsley once told D CEO. "How lucky we are to have the pleasure of this work?"
All About Ebby
The name Vera Lucille Koch might not ring a bell, but that's because she ditched her short-lived career in hat sales, changed her name, and founded Ebby Halliday Realtors in 1945. Halliday went on to become one of the city's most successful entrepreneurs, building the largest residential real estate firm in Texas and one of the largest in the nation. Along the way, she gained legions of loyal agents, customers, fans­—and a few unlikely friends, like Dirk Nowitzki of the Dallas Mavericks.
Similar to Ash, Halliday cultivated the careers of hundreds of women, including Mary Frances Burleson, who joined Ebby as a secretary in 1958 and ultimately became the firm's president and CEO. Halliday supported Burleson in her quest to earn a degree from SMU and encouraged her to become an agent herself. "I worked for the queen," she says. "Many times people would ask, 'How does Ebby do this? And why do people come and stay?' I said, 'She's the pied piper.' And she really was." Halliday died in 2015, at the age of 104. Three years later, the company she built was sold to an affiliate of Warren Buffett's Berkshire Hathaway in a deal that was rumored to be valued at $100 million. Burleson was named chairman emeritus and remains involved in the Ebby Halliday Foundation. "She opened the door for many, many people," Burleson says. "And that legacy continues."
Beyond building thriving entrepreneurial ventures, women have significantly influenced a number of corporations that are based in the Dallas region. Among the most notable is Colleen Barrett, president emeritus of Southwest Airlines. She began working for company founder Herb Kelleher as a legal secretary before he launched the airline, and joined him in the business in 1978. Southwest went on to revolutionize the industry and became known worldwide for its fun-loving corporate culture. It was Barrett who realized what a powerful differentiator it could be; she created Southwest's vaunted culture committee in 1990. The air carrier, which consistently ranks as of one of America's "most admired companies," continues to support the advancement of women, with three in its C-suite: Chief Financial Officer Tammy Romo, Chief Information Officer of Technology Kathleen Wayton, and Chief Communications Officer Linda Rutherford.
Today, other notable corporate leaders include these four CEOs: Melissa Reiff at The Container Store, Barbara Smith at Commercial Metals Corp., Mandy Ginsberg at Match.com, and Lori Ryerkerk, who was named CEO of global chemical company Celanese this past April. Women are ruling the roost in the local banking circles, too. JPMorgan Chase, which can trace its Dallas roots back to 1916 with the founding of the Mercantile National Bank, is led by Elaine Agather, who as chairman of the Dallas region oversees more than 1,200 North Texas employees. Bank of America, the nation's second-largest bank behind Chase, this year named Jennifer Chandler president of the Dallas-Fort Worth market. Another big player, Comerica Bank, which moved its headquarters to Dallas from Detroit about a dozen years ago, named Muneera Carr as its new CFO in late 2017. She says the city is a true land of opportunity. "When I came to America [from Mumbai] in 1990 with few dollars in my bank account, I had no idea my greatest career advancement would happen in Dallas," Carr says. "Through a great commitment to diversity, women are rising in the ranks—and Dallas is embracing the movement.
---
Marking Milestones
Women have played an influential role in the evolution of Dallas since its early settlement days.
1841
Trader, farmer, and lawyer John Neely Bryan settles on the east bank of the Trinity River near what will become the city of Dallas.
1860
Maria Bingham becomes a proprietor of a shop selling frocks and bonnets, solidifying the city's market for "fancy work."
1861
Women organize in response to letters from Civil War soldiers and their need for supplies to form the Ladies' Association.
1872
Sarah Cockrell opens her Commerce Street toll bridge, linking Dallas to all major roads south and west.
1874
Six Ursuline nuns, Dallas' first female religious order, arrive with $146 and establish Ursuline Academy.
1886
Belle Schneider chairs Dallas' first Crystal Charity Ball, raising $1,000.
1895
Sisters Lena and Amelia Engers—two of Dallas' nearly 1,000 female proprietors of the time—open the L. Engers & Co. grocery store.
1907
Carrie Marcus Neiman founds department store Neiman Marcus with her brother, Herbert Marcus, and husband, Al Neiman.
1911
The Texas Legislature allows married women running businesses the rights to make contracts, sue, and be sued.
1917
The Miss Hockaday School for Girls, founded by Ela Hockaday, becomes the first school in region to have a student government.
1922
Edith Wilmans, a Dallas suffrage organizer and attorney, becomes the first woman elected to the Texas State Legislature.
1935
Attorney Sarah T. Hughes, the only woman to have sworn in a U.S. President, becomes the state's first female district judge.
1938
Vera Lucille Koch kicks off her career in Dallas as a hat saleswoman, before switching to real estate and founding Ebby Halliday in 1945.
1944
Civil rights activist Juanita Jewel Shanks Craft becomes the first black woman to vote in Dallas County.
1958
Bette Nesmith Graham, a secretary at Texas Bank and Trust, patents her typo-correcting paint that comes to be known as Liquid Paper.
1963
Mary Kay Ash spends $5,000 to found the company that will grow to become Mary Kay Cosmetics.
1973
Attorneys Linda Coffee and Sarah Weddington argue in front of the U.S. Supreme Court in Roe vs. Wade to overturn Texas' ban on abortion.
1986
Oil heiress and hotelier Caroline Rose Hunt, founder of Rosewood Corp., is named America's wealthiest woman.
1987
Annette Strauss becomes the first woman to be elected mayor of Dallas.