This year's legislative session scored significant victories for patient safety advocates. Until this year, it was possible for out-of-state physicians who have been convicted of felonies or misdemeanors related to moral turpitude to be able to come to Texas and continue to practice. Before HB 1998 was signed into law in 2023, a physician from other states could come to practice in Texas even if their license was revoked, restricted, or suspended in another state.
As it was in the pioneer days, Texas is often a place where bad actors can come to start over. It took a massive investigation from Austin's KXAN called "Still Practicing," where the station found 49 physicians who were practicing or able to practice that had suffered disciplinary action in another state, to get the attention of lawmakers. Governor Greg Abbott signed HB 1998 into law this year, which bars physicians with moral turpitude (immoral behavior), felonies or misdemeanors, or physicians who have had their license revoked or suspended in another state from practicing in Texas.
North Texas state representative Julie Johnson introduced the bill, which was pushed through the Senate in the eleventh hour earlier this year. It also makes it a crime to lie on license applications and requires the Texas Medical Board to do monthly reviews of the National Practitioner Data Bank, a database of complaints against physicians that is not publicly available. The board must also update physician profiles on its website within 10 days of being notified about disciplinary action against a physician.
This law will absolutely save lives," Johnson told KXAN. "I'm thrilled we got this passed."
Dr. Christopher Duntsch infamously revealed the holes in physician oversight in Texas when he moved from one hospital to another, killing and injuring 33 of his 38 patients without impactful disciplinary action. After a couple of years of deadly outcomes, the neurosurgeon lost their license, and he was later sentenced to life in prison for aggravated assault. A 2016 D Magazine feature named him Dr. Death – a title that stuck.
Patient advocates applaud the new law, but will it prevent the next Dr. Death? Dallas lawyer Kay van Way, who represented several of Duntsch's victims in civil trials, would like to see more patient safety advocates on the Texas Medical Board and doesn't think they should be political appointees. "There is an entire body of science of patient safety, and there are people who have pursued careers to become experts in patient safety," she says. "Many of them would be more than thrilled to serve on the Texas Medical Board with no axe to grind and no political agenda."
Van Way would also like to see more transparency in TMB hearings. She says that if a patient waives their right to privacy and would like their hearing to be public, they should be able to do that. According to a report from the Patient Safety Action Network, no medical board in the country includes any general critical information about physicians, meaning the number and type of complaints are unavailable. "The doctor is afforded a higher right of privacy in a sense," she says.
In the case of Duntsch, hospital leaders had the opportunity to stop him but often allowed him to resign and passed him along to the next facility with a neutral or positive evaluation to avoid a legal battle for firing the surgeon. Additionally, by reporting his actions to the appropriate authorities, the health systems reveal their own lack of vetting. Employers are incentivized against reporting issues with their physicians, which leaves patients vulnerable. Making the National Practitioner Data Bank public would help, but would require an unlikely act of Congress.
Patient advocates continue to make a broad push in Texas and nationally for more transparency and to make it easier for the public to access complaints and disciplinary action against physicians. "There is no Texas Medical Association or Komen Foundation for patients or for people who have been killed or maimed because of preventable medical errors, even though it's the third leading cause of death in the United States," Van Way says. "What gives me hope and lets me sleep at night is that the message is getting through to some of these politicians. Preventable medical errors don't discriminate based upon your political affiliation or your socioeconomic status, and until we get this thing tackled and get these issues fixed, we're all vulnerable."
Get the D CEO Healthcare Newsletter
Stay informed with a detailed weekly report on DFW's evolving healthcare industry.
Author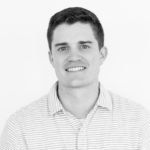 Will is the senior editor for D CEO magazine and the editor of D CEO Healthcare. He's written about healthcare…