Transitioning a patient from one physician to another is one of the most error-prone moments in a hospital stay. Even with detailed health records and painstaking note-taking, it can be challenging to promptly pass a patient along to another doctor and communicate all the most essential information without overloading them. A study from The Joint Commission found that 37 percent of handoffs were insufficient. But help is on the way from a local company.
Dallas-based Pieces Technology, which spun out of the Parkland Center for Clinical Innovation, has added an artificial intelligence-based system to the provider's arsenal in communicating the essentials about a patient in an efficient way. The company (which D CEO Healthcare covered in 2012 when it developed a system to identify high-risk patients and predict outcomes) now has over one million autonomously generated clinical summaries at health systems like Houston Methodist, which U.S. News and World Report has consistently called the top hospital in the state. According to Pieces, just 0.1 percent of these summaries have errors.
Here is how it works: The software analyzes what can amount to 6,000 pages of information from physicians, vital sign machines, lab results, and other sources and boils it down into a 150-word summary of the patient's situation, updated every two minutes as it receives more information. The summary can be used in physician's notes or handoffs in what Pieces CEO Dr. Ruben Amarasingham, an internal medicine physician himself, calls the "Here's the deal" statement.
Taking thousands of pages of data and turning it into concise language is one of the earliest uses of generative AI in healthcare. "We're much more wired to communicate in language than numbers," Amarasingham says. "There's this thing called the progress note, which every medical student is taught. This is how one doctor communicates with another and how you write about the patient. It's a beautiful way of summarizing very complex material. We want to reproduce what doctors write every day."
The technology went live in January at Houston Methodist Health System and is being used by physicians, nurses, and advanced practice providers in every service line in the system. The summary integrates with the electronic health record, can be part of the progress note, and helps guide transitional conversations when providers are changing shifts. Questionable summaries are flagged by another layer of artificial intelligence and kicked out to a Pieces team of board-certified physicians who ensure no errors in the summaries. Additionally, the attending physician can read and edit the statement before it goes into the progress note or is communicated to another physician.
"The Pieces system is remarkable and really showcases the power of AI for real-world healthcare," says Dr. Nicholas S. Desai, chief medical officer and chief quality officer of Houston Methodist Sugar Land. "This has not been an overnight development. The Pieces team iterated and customized their AI in response to our clinical and administrative feedback, and the response from our users on the ground has been exceptional and is further reinforced by the low percentage of edits the clinicians have made to these automated bespoke AI-generated clinical working summaries. This is just scratching the surface of what Pieces' clinical generative AI tools will help us accomplish here at Houston Methodist to maximize provider and staff efficiency while aiding in providing operational transparency on the patient's hospital journey."
An AI-generated summary like this saves the physician time (5-7 minutes per patient, Amarasingham says) and can be translated into multiple languages and simplified as needed. Eventually, Amarasingham wants the summary to be available to patients and their families, as it can provide an efficient overview of what is happening with the patient.
"You are going to start seeing patients and families getting on an equal playing field. Medical status is hard to navigate, and the terminology is very difficult," Amarasingham says. "There's this huge information asymmetry. One of the things that AI can do is get anyone, no matter what their educational level or background and knowledge base, at the same level to be able to make more informed decisions and get much better outcomes."
As with other generative AI platforms, Pieces learns as it goes. It is currently being used everywhere, from pediatrics to organ transplant, but it will see how different users are editing the summaries and learn from those interactions to provide personalized statements to each provider.
Next, Pieces wants to be able to use AI to generate the entire progress note, of which the summary is only part. "The unique potential application of systems like this across healthcare is vast," Amarasingham says. "We're scratching one percent of the surface of what can be done."
Additionally, Pieces is set to begin a partnership with both campuses of Children's Health next month to be the first genuine AI solution deployed in a completely pediatric group.
With every new AI development, there are always questions about whether it will make anyone an obsolete part of the company and jeopardize their job. But with the ongoing physician shortage and increasing pressure on provider's time, Amarasingham says the response has been nothing short of delight. "The most torturous aspects of medical practice are being removed, and physicians are going back to the ideal to have more time with patients and being able to get home by six to see their kids' soccer game."
Amarasingham sees Pieces as part of the larger movement where AI transforms all of healthcare if not life as we know it. The ability to save time, deliver quality information to those who need it most, and do so without a drop in quality has been impossible. "To me, this feels like–and I don't believe it's an exaggeration–an iPhone moment. Five years from now, AI will be so embedded in care that people will not remember the way it was before."
Get the D CEO Healthcare Newsletter
Stay informed with a detailed weekly report on DFW's evolving healthcare industry.
Author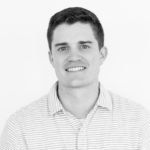 Will is the senior editor for D CEO magazine and the editor of D CEO Healthcare. He's written about healthcare…