A North Texas man filed a lawsuit claiming healthcare workers did not follow the proper protocols during his resection surgery, resulting in a sponge left in his abdomen that resulted in an E. coli infection and lifelong consequences.
Last summer, Justin Martin underwent the procedure at Texas Health Presbyterian Hospital Rockwall and was attended to by Dr. Katherine Makohon when he arrived at the hospital's emergency room because of abdominal pain. He was admitted to the hospital for inflammation of the intestines and required surgery and possible colectomy.
Makohon was an employee of Lakeside Surgery with privileges at the hospital. Martin had a small bowel resection surgery where sponges, needles, and instrument counts were supposed to be taken throughout the procedure. The lawsuit claims that the hospital staff made four counts during the operation. Martin alleges that Makohon was not present or given notice of the count at least once before she sewed him up. All surgical team members are required to be involved in the counts.
"When she ultimately closed the incision she made in Justin's abdomen, the foreign object count was short one sponge," the suit reads. "The discrepancy was not charted, and the missing sponge was left inside of Justin Martin's abdomen."
Martin stayed in the hospital for five days, experiencing abdominal pain and high white blood cell counts indicative of infection before he was sent home.
Two weeks later, pink fluid began gushing from Maritn's stitching, and he had to be taken back to the hospital by ambulance. The doctors found "foul-smelling drainage," the lawsuit says. His bloodwork showed signs of infection and a 12 cm abscess in his abdomen near the incision. Martin received a CT scan which detected a "narrow rectangular object in the abdomen that was suspicious to [Dr. Makohon] as a foreign body," the lawsuit says.
Martin was taken back to the operating room, and the surgery team discovered the sponge. His infection revealed the presence of E. coli. The suit says that Martin continued to experience extreme pain and that the infection will have lifelong consequences. When contact, D CEO Healthcare was told that Texas Health Resources does not comment on legal action.
"What happened to Mr. Martin is a prime example of why patient safety protocols were created," says Russell Button, one of the attorneys representing Martin in this case via release. "A simple instrument count before completing his first operation would have protected him while in the care of Texas Health Presbyterian Hospital Rockwall, Dr. Makohon, and the hospital staff."
Get the D CEO Healthcare Newsletter
Stay informed with a detailed weekly report on DFW's evolving healthcare industry.
Author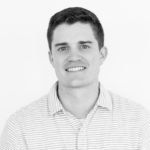 Will is the senior editor for D CEO magazine and the editor of D CEO Healthcare. He's written about healthcare…