After nine years of being sponsored by Dallas-based AT&T, the Byron Nelson tournament has found its newest title sponsor: CJ Group, a South Korean international conglomerate holding company. Earlier this year, AT&T informed tournament officials that the telecommunications giant would like to void its sponsorship deal.
As a result of the partnership between the tournament and CJ Group, the event held at TPC Craig Ranch in McKinney will now be renamed The CJ Cup Byron Nelson. The CJ Cup has been a standing tournament bouncing around different golf courses each year. In 2020 it was hosted by Shadow Creek in Las Vegas and the following year was held at The Summit in Las Vegas. In 2022, the CJ Cup moved to South Carolina. Now, the CJ Group finds a new home for its tournament at TPC Craig Ranch through what tournament officials call "a long-term deal."
Earlier in the year, a report filed by Golfweek stated that Raytheon—a $70 billion multinational aerospace and defense conglomerate—was interested in sponsoring the Byron Nelson, however due to its link to Saudi Arabia, PGA Tour Commissioner Jay Monahan halted the deal. Monahan has since entered into a deal to get funding for the PGA Tour from the sovereign wealth fund of Saudi Arabia, effectively merging LIV Golf with the Tour.
The Byron Nelson has been hosted by the Salesmanship Club of Dallas since 1968, with the tournament generating more than $185 million for charity. In 2022, the tournament raised $7.6 million for the Momentous Institute—the most significant raise in the tournament's 54-year history. It also produced an economic impact of $55.4 million in North Texas and was the tournament's first sell-out since 2008. 2023 numbers are still yet to be released.
"Today marks a significant milestone for both the Byron Nelson golf tournament and our beneficiary, Momentous Institute," said Tim Costello, chair of Salesmanship Club Charitable Golf of Dallas. "It was clear from our first meeting that CJ is dedicated to our shared commitment to strengthen mental health and education for children and families, is passionate about the game of golf and embraces the legacy of Mr. Nelson."
The CJ Cup Byron Nelson returns April 29 through May 5, 2024.
Megha and Nirav Tolia Named Co-Directors of SMU's Spears Institute for Entrepreneurial Leadership
Megha Tolia, the COO of production company Shondaland, and husband Nirav Tolia, the founder of Nextdoor and guest shark on Shark Tank, have been named co-founding directors of the William S. Spears Institute for Entrepreneurial Leadership in SMU's Cox School of Business.
The Spears Institute is designed to encourage business creation, leadership development and economic growth, strengthening areas that are critical to the future of the Dallas business economy.
As part of the university's $1.5 billion SMU Ignited campaign, William S. Spears, founder and CEO of Cenergistic, launched the institute in April 2022 with the largest gift by a non-alumnus in the history of the university.
"We believe the Spears Institute is absolutely essential because entrepreneurship is essential to our country," Nirav said. "It is the lifeblood, the beating heart of free enterprise, which is what America is built on. We have a moment in time here in the metroplex where all of this great creativity, innovation, excitement and optimism is coming together. And so there is no better time to create a centralized place where students can learn how to be great entrepreneurs."
"The Spears Institute is important because it will inspire an entrepreneurial mindset," Megha said. "An entrepreneurial mindset goes beyond the 'what' that you build. It's so much about the 'how' and the 'who'—and that is what will fuel the innovation of the future. We know the Spears Institute will catapult future generations. We are excited about our roles as co-founding directors of this institute because we bring very different experiences to the table."
Realty Capital Breaks Ground on 58 Homes in $2.2 Billion Lakeside Development
Dallas-based development firm Realty Capital Management, the developer behind the Lakeside Village Community, has broken ground—alongside developer Corey Van Trease's Van Trease Architectural Designs—on the Villa Homes in the Lakeside Village community, a 165-acre mixed-use development next to Lake Grapevine.
The Villas are on the southern side of the Lakeside Tower and span an area of 40 acres. There are 58 villas, 21 of which would be sold in the initial phase. The homes will take ten to twelve months to build. The 40 acres will also be interspersed with hotels, retail shops, a wedding chapel, lakefront restaurants, an amphitheatre, and a Class-A office building within a walkable community overlooking Lake Grapevine and a high-rise living options, including the 207-unit apartment tower named 3111 Sunset. The Villa Homes will feature traditional Mediterranean architecture and custom quality finishes, ranging in size from 2,700 square feet to 3,800 square feet, with prices starting at $2 million.
Once completed, the Lakeside development is planned for approximately 2,200 residences and 705,000 square feet of commercial space at a combined project value of $2.2 billion. The destination is 75 percent built out, with the final 40-acre phase, being the Villas, currently under construction.
"Due to the overwhelming demand for single-family homes in the Lakeside community, we knew we needed to partner with a qualified home builder that could execute high-integrity, architectural homes with state-of-the-art finishes," said Jimmy Archie, managing partner for Realty Capital Management and master developer of Lakeside. "We decided to combine Realty Capital's financing capabilities and development knowledge with Corey's meticulous craftmanship and 32 years of building experience to create a synergistic partnership that can deliver beautifully designed homes in a timely manner."
Construction financing for the Villa Homes is being provided by City Bank and Dallas Capital Bank.
SRS Real Estate Partners' Industrial Division Expands Nationwide
Dallas-based SRS Real Estate Partners' industrial arm, SRS Industrial, is expanding nationwide with the hiring of six industrial sector veterans in Atlanta and Southern California. SRS Real Estate Partners, which has handled more than 900 transactions valued at more than $1.2 billion and has 25 offices throughout the country—formed its industrial division in 2022.
"In just a little over a year, SRS Industrial has cemented themselves as leaders in this critical sector of commercial real estate with a client-centric, value-driven approach to tenant advisory and owner services," said Chris Maguire, SRS CEO and chairman. "We are pleased to announce the pivotal expansion of this team into two of the top five industrial markets in the country, and we're actively pursuing further expansion to other key markets."
Brant Landry, the founder and former president of Landry Commercial Real Estate Services, leads SRS Industrial.
"SRS Industrial aspires to be a leading national industrial service firm, and the addition of these top professionals is a key step," said Managing Principal Brant Landry. "Further short-term expansion efforts will focus on Austin, Chicago and New Jersey to round out the top five industrial markets in the country, and our longer-term focus is on other top industrial markets like Houston, Denver, Phoenix, and South Florida."
Get the D CEO Newsletter
Stay up to speed on DFW's fast-moving business community with weekly news reports, interviews, and insights.
Authors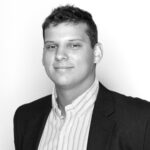 Ben Swanger is the managing editor for D CEO, the business title for D Magazine. Ben manages the Dallas 500, monthly…