Energy Transfer is set to acquire Houston-based Crestwood Equity Partners, a midstream operator, in a deal valued at $7.1 billion. As part of the deal, Energy Transfer will assume Crestwood's $3.3 billion of debt. The acquisition will add 2 billion cubic feet of daily gas gathering capacity, 1.4 billion cubic feet of daily gas processing capacity, and 340,000 barrels of daily crude gathering capacity to Energy Transfer's capabilities.
Acquiring Crestwood is Energy Transfer's first play in the Powder River basin in Wyoming and North Dakota. The deal is expected be finalized in the fourth quarter of 2023.
The latest move is in line with Energy Transfer's growth plan through acquisitions. Early in 2023, the company owned by Kelcy Warren acquired Lotus Midstream for $1.45 billion. As part of that acquisition, Energy Transfer added an additional 3,000 miles of crude gathering and transportation pipelines that extend from Southeast New Mexico across the Permian Basin of West Texas to Cushing, Oklahoma.
San Francisco App Honey Homes Expands Offerings to North Texas
Coming off the heels of a $9 million funding raise, Honey Homes, a mobile app that offers concierge-style membership service that provides home upkeep and maintenance, has expanded beyond its home market of California for the first time, making its offerings available in Dallas.
The membership is a flat fee and members are matched with a handyperson who comes by at least once a month to take care of all home improvement and preventative maintenance needs. As opposed to using contractors, every Honey Homes handyperson is a salaried employee and receives full benefits, parental leave, PTO, and ongoing professional development.
In two years, more than 20,000 home tasks have been completed for members through more than 10,000 Honey Homes visits. D CEO caught up with Honey Homes CEO Vishwas Prabhakara to discuss why DFW was a natural fit for Honey Homes, the five-year outlook for the company, and more.
D CEO: What made Dallas an attractive market as the first expansion city?
Vishwas: "When we decided to expand beyond our San Francisco Bay Area roots, Dallas emerged as a clear-cut favorite. Dallas homeowners take enormous pride in their homes, especially busy families who demand a lot from them. We found their needs range from daily living, to creature comforts, to hosting friends and family, to ongoing maintenance. Our market research confirmed that Dallas homeowners wanted the convenience and support Honey Homes provides. As a company, we're also excited to expand our own capabilities by supporting a different housing stock, climate, and set of upkeep and maintenance needs."
D CEO: Describe the success that Honey Homes has seen since coming to DFW.
Vishwas: "The reception by homeowners in our initial launch communities of Park Cities and Preston Hollow has been so strong that we recently doubled the number ZIP codes we serve in Dallas. From downtown to north into Plano, we're now able to bring the convenience and joy members know Honey Homes for to thousands of households across the metro."
D CEO: How do you plan to use the $9 million in funding in DFW?
Vishwas: "In order to deliver on our mission of hassle-free home upkeep, we must continue to innovate and improve the homeownership experience. We'll continue to build innovative technology (including our homeowner and handyperson apps), hire the best handypeople, and support them with a world-class team. We've also opened a physical office in Dallas and will eventually expand to serve the entire DFW area."
D CEO: Talk about the benefits of every handyperson being a salaried employee of Honey Homes.
Vishwas: "By bringing our handypeople on as full time employees and providing them with comprehensive health benefits, parental leave, and paid time off, Honey Homes introduces a level of stability that's unheard of in the home services industry. Workers often face an uncertain day-to-day, underscored by variable hours, long distances driving between jobs, and no assurance of future work. We know handypeople are central to the magic Honey Homes provides for members and we're committed to eliminating the pain points they face.
"We also offer professional growth through Honey Homes University, a program that provides continuous job training and opportunities to move into other roles within the company. The more we support our handypeople, the more we empower them to deliver a consistently delightful experience for members everyday."
D CEO: In the next five years, what would you like Honey Homes to become?  
Vishwas: "We're building a business that delivers comfort and joy to homeowners. In five years, every Honey Homes member will have the ability to effortlessly bring to life their vision for their home and live joyfully within it. While we're currently focused on Dallas and the Bay Area, I see a clear path in the near-to-mid term for Honey Homes to serve single family homeowners in the top 20 metros nationwide.
"In order to achieve this vision, Honey Homes must be the first place that talented tradesworkers look for a job that will help them enhance their craft and create long-term opportunities. We're proving that supporting tradesworkers doesn't have to come at the expense of business growth. The former is required to fuel the latter at Honey Homes. In 5 years I believe the broader home services industry will have taken note and put some of what Honey Homes has pioneered into place for the benefit of tradesworkers everywhere."
Higginbotham Doubles Houston Footprint
Fort Worth-based Higginbotham, a national leader in insurance, financial, and HR services, has doubled its Houston presence by partnering with 30-year-old independent insurance agency Iscential.
"Iscential fits perfectly into our national network of firms," Reid said. "I could not be more pleased to bring them into the fold. They are a firm with impressive growth and an incredible reputation for client service. Our partnership with Iscential will allow both of us to better provide enhanced services to our clients for years to come."
The addition of Iscential adds more than 140 Houston associates licensed in 38 states to Higginbotham's network of 2,500 employees at 90 offices in 15 states. Higginbotham has grown 20 percent year over year for three straight decades.
"Not only [does Higginbotham] have the long-term, proven performance we needed, but they also have the right culture," Iscential CEO Warren Barhorst said. "They're employee-owned. They're sales-driven and customer-focused. And best of all, they're run by insurance people. With Higginbotham, we found a partner that values what we've built, values our culture and associates, and wants more than a financial transaction."
The Rainier Companies Establishes Rainier Development Company
Dallas-based national commercial real estate investment firm The Rainier Companies has established Rainier Development Company, which will specialize in retail-driven, mixed-use development projects across the country. David Neher will lead the development company as president.
"I am proud to announce Rainier Development as an innovative mixed-use development platform that perfectly complements our real estate portfolio," Rainier Companies CEO Danny Lovell said. "David brings extensive development experience within the retail and mixed-use arena, and we share his excitement around the current market opportunity and his decision to join our firm. Under his leadership, Rainier Development is committed to crafting exceptional environments that foster connectivity, convenience, and a sense of belonging within thoughtfully designed public spaces."
In its 20 years, Rainier has closed more than $2.5 billion of investment assets and currently has an operating portfolio valued at more than $1.6 billion. Neher has spearheaded more than eight million square feet of retail and mixed-use development projects throughout the U.S. He was most recently responsible for leading Lincoln Property Company's national retail platform, with an emphasis on mixed-use development.
Get the D CEO Newsletter
Stay up to speed on DFW's fast-moving business community with weekly news reports, interviews, and insights.
Author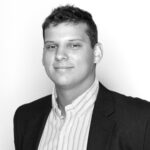 Ben Swanger is the managing editor for D CEO, the business title for D Magazine. Ben manages the Dallas 500, monthly…