Medical City Plano
Ben Coogan, Chief Executive Officer
Ben Coogan will succeed Jyric Sims, who was recently promoted to president of HCA Healthcare's West Florida Division. Coogan returns to Medical City Plano, where he first began his career with HCA Healthcare in 2006. He previously served as CEO at Medical City Fort Worth since 2021, where he helped launch new services, including thoracic surgery and lung nodule programs, venoarterial extracorporeal membrane oxygenation, and orthopedic spine care. He also led more than $30 million in facility expansion and capital project proposals. Prior to Medical City Fort Worth, Coogan served as chief operating officer at Medical City Dallas, Medical City Children's Hospital and Medical City Arlington.
EDUCATION: University of North Texas (MBA), Texas A&M University (B.S.)
---
Holt Lunsford
Chase Stone, Managing Principal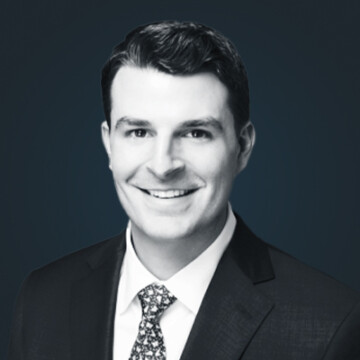 Chase Stone most recently served as SVP of leasing for Holt Lunsford's Dallas office. He joined the company at the close of 2022. In his new role at the helm of the Dallas office, Stone will be responsible for leading all leasing and business development iniIaIves as well as client management efforts for HLC's office portfolio in Dallas. Prior to joining HLC, Stone worked his way up from financial analyst to vice president of investments at Dallas-based Cawley Partners, where he was responsible for sourcing, underwriting, and closing of acquisitions and development projects.
EDUCATION: Southern Methodist University (MBA), The University of Texas at Austin (BBA)
---
Dallas Children's Advocacy Center
Katie Sperry, Chief Advancement Officer
In her new role, Katie Sperry will work to increase and develop the overall capacity of the Dallas Children's Advocacy Center's fundraising and marketing programs by enhancing donor engagement and development, community partnerships, volunteers, and in-kind donations programs. She will also oversee all strategic planning, development, and marketing efforts for DCAC with the goal of enhancing awareness and educating the community about the organization's mission. She most recently was the chief development officer at The Family Place, where she oversaw a $13 million development budget, donor stewardship, development operations, and marketing and communications. She has also held roles at the American Heart Association and the Dallas Zoo.
EDUCATION: Texas Christian University (B.A.)
---
The Adolphus Hotel
Rolf J. Weithofer, Executive Chef
Most recently, Rolf J. Weithofer served as the executive chef at Stone Harbor Golf Club, where he led the kitchen of two restaurants of the private golf club and was responsible for overseeing daily operations for social banquet events. He will relocate to Dallas from New Jersey for his new role at downtown staple The Adolphus. In his new role, Chef Weithofer will lead the culinary direction and oversee operations for all restaurant, bar, and catering experiences at the hotel including Rodeo Bar, City Hall Bistro, Otto's, in room dining, and banquets.
EDUCATION: The Culinary Institute of America (ACA
Anna Warren, Director of Food and Beverage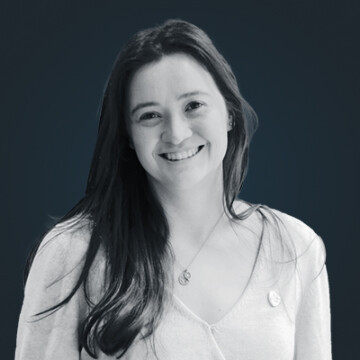 Anna Warren first joined The Adolphus in 2016, as beverage manager. In that role, she oversaw the operations of the restaurants and bars within the hotel. Since then, she has held various positions in the company, ranging from GM of City Hall Bistro, food and beverage recruiter, senior F&B operations manager, and most recently, assistant GM at The Adolphus. In her new role, Warren will oversee the food and beverage operations throughout the property. She will also ensure the financial success of all food and beverage outlets, working closely with the property's GM and Chef Weithofer.
EDUCATION: Tarleton State University (BBA), The University of Texas at Arlington (B.A.), Tarrant County College (A.A.)
---
Munsch Hardt Kopf & Harr
J. Lucas "Luke" Lechler, Equity Shareholder
Luke Lechler is a member of Munsch Hardt Kopf & Harr's Corporate and Securities practice. Lechler's primary focus is mergers and acquisitions and commercial transactions, where he works on transactions such as asset and stock purchases, corporate formation and governance, private securities offerings, business and commercial arrangements, and securities regulation in the energy, insurance and financial services, hospitality, distribution, and technology industries. Lechler joined the firm as a shareholder in 2017.
EDUCATION: Southern Methodist University (J.D.), New York University (M.S.), Texas A&M University (B.S.)
Michael "Mike" C. Lee, Equity Shareholder
Mike Lee represents clients in a wide range of general business disputes, including reinsurance-related litigation and fiduciary litigation. Lee also focuses a significant part of his practice on counseling and representing clients in internal ownership disputes and business separations involving closely-held companies. He works closely with the firm's Corporate, Real Estate, and Tax practice groups when working on internal disputes cases, both through negotiation and litigation when necessary. Lee is also a lawyer for lawyers, representing individual lawyers and law firms in legal malpractice and other professional liability issues. Lee began practicing with Munsch Hardt in 2008.
EDUCATION: Texas Tech University (J.D.), Texas A&M (B.S.)
Courtney L. Tawresey, Equity Shareholder
Courtney Tawresey represents businesses with general corporate, federal tax, and financing issues, and also works on corporate and partnership tax planning, merger and acquisition tax planning, state and local taxation, incentive compensation, and general tax issues. Tawresey also specializes in tax-incentivized financing, including New Markets Tax Credits, Historic Tax Credits, Opportunity Zones, and more. Over the last decade, Tawresey has worked on more than $1.5 billion in tax credit transactions. She joined Munsch Hardt in 2019 as a shareholder.
EDUCATION: University of Notre Dame (J.D.), University of Denver (LLM), Cornell University (B.A.)
Adrienne N. Wall, Equity Shareholder
Adrienne Wall is a member of Munsch Hardt's Real Estate and Finance practices. She specializes in commercial finance transactions secured by real estate, business assets or other personal property, notes receivable, and other property or assets. Her practice concentrates on representing commercial banks and other lenders in connection with a variety of types of finance transactions, including construction loans (including hotel, retail, multifamily and mixed-use construction); development loans (including both single-family residential lot developments and commercial lot developments); loans secured by hotels and multifamily and mixed-use projects; agricultural loans; C&I loans; and more. Wall joined the firm in 2021 as a senior attorney.
EDUCATION: The University of Texas at Austin (J.D.), Texas Christian University (B.S.)
Steven N. Williams, Equity Shareholder
Steven Williams works in Munsch Hardt's Litigation and Intellectual Property practices. His clients have included digital video device manufacturers, telecom equipment manufacturers, semiconductor manufacturers, electronics companies, pharmaceutical companies, building materials manufacturers, consumer product companies, and financial service companies. He joined the firm in 2018 as a shareholder.
EDUCATION: Southern Methodist University (J.D.), Baylor University (B.A.)
Logan Adcock, Shareholder
Logan Adcock's practice focuses on construction law, including construction-related transactions and litigation. Adcock represents owners, general contractors, and subcontractors on various aspects of commercial construction projects, including drafting and negotiating contracts and vendor/supplier agreements, as well as compliance issues and construction disputes. He joined Munsch Hardt in 2021.
EDUCATION: Baylor University (J.D., B.A.)
Andrew "Drew" Palmer, Shareholder
Drew Palmer joined Munsch Hardt in 2014 as a summer associate and has now risen to hold a high-ranking role in the firm. He is a member of the firm's Real Estate practice, where he regularly assists investors and developers in all stages of the life cycle of real estate projects, from the initial purchase and financing, to eventual sale. Palmer's clients range from institutional funds and corporations to industrial, hospitality, self-storage, retail and office developers, locally and nationally.
EDUCATION: Southern Methodist University (J.D.), The University of Texas at Austin (BBA)
Dennis Siaw-Lattey, Shareholder
Dennis Siaw-Lattey is a member of Munsch Hardt's Litigation practice and represents clients in state and federal courts across the country. He joined the firm in 2016 as an associate attorney and has previously practiced at Anderson Tobin and Walters, Balido & Crain in Dallas. He is on the Board of Trustees for the Dallas Association of Young Lawyers, the Business Litigation Section Council for the Dallas Bar Association and is also an appointed associate of the Mac Taylor American Inn of Court.
EDUCATION: University of Houston (J.D.), Texas Christian University (B.S.)
Get the D CEO Newsletter
Stay up to speed on DFW's fast-moving business community with weekly news reports, interviews, and insights.
Author
Kelsey J. Vanderschoot came to Dallas by way of Napa, Los Angeles, and Madrid, Spain. A former teacher, she joined…