Jean Claude Tissot has been with Coca-Cola for more than 20 years, shepherding one of its largest U.S. bottlers for the past three years—Coca-Cola Southwest Beverages. He's led through back-to-back years of record financial and employee engagement growth.
As one of his largest initiatives, Tissot is leading a partnership between The Nature Conservancy and Coca-Cola Southwest Beverages, through which CCSWB and Arca Continental are working with TNC to replenish water in the Rio Grande Basin on both the U.S. and Mexico sides. Additionally, CCSWB and TNC are supporting ongoing efforts across Texas to provide drinkable water for people throughout the state.
In the president's extended 2023 Dallas 500 Q&A, Tissot talks about the company's sustainability agenda, why his spirit animal is a prairie dog, growing DFW's infrastructure, and more.
Education: College of Advanced Studiesin Bogotá, Colombia (MS); ICESI University (BS)
Birthplace: Colombia
First Job: "I began my career in sales as a merchandiser and sales representative at Warner-Lambert in 1993. The primary store I served was Mercar in Cali, Colombia. I am grateful to have had this front-line experience, which reinforces my commitment to Coca-Cola Southwest Beverages employee engagement and building a culture of appreciation."
Best Advice: "The first time that I was promoted as a people leader in charge of eight merchandisers in Cali, Colombia, my father told me, 'You look very happy and proud. Hopefully, you are happy and proud due to your new responsibility—now, you are responsible for eight families, and you must take care of them. Remember: being a leader is not about ego. Having power is about serving your team.'"
Dinner Party: "If I could have dinner with any two DFW business leaders, my first choice would be any of our front-line heroes from CCSWB. They are invaluable members of our company and DFW, and they always take care of their peers, their customers, and our community."
Nonprofit Cause: "We support several nonprofit organizations at CCSWB. All of them are close to my heart, particularly organizations that promote inclusion and diversity, support small business owners, and encourage sustainability. One organization in particular that is special to me is Special Olympics Texas. We have been so proud to partner with their team support special olympics athletes and their participation at an athletic event held in Texas."
Hobby/Passion: "My main hobbies are playing tennis and golf. I'm also very passionate about soccer, both playing and watching the sport. I enjoy going to our local stadium with my kids, as well as having the opportunity to discover new soccer stadiums in different parts of the world when we travel."
Industry Change: "In the beverage industry, digitalization is key to keeping up with increasing demand for our products. Fortunately, CCSWB has a strong digital agenda that allows us to support our associates in their daily role while providing efficient solutions for our customers. Looking ahead, I am excited for the greater role that digitalization can play in our industry to better help us in providing Texas and surrounding states with Coca-Cola favorites."
Local Fare: "I enjoy any steak or barbecue restaurant in DFW! I prefer a casual, no-frills environment where you know the food is going to be incredible—somewhere like Panther City BBQ in Fort Worth. No matter where you go, I have no doubt that the best steak and barbecue can be found here in DFW."
Do-over: "Personally, I have made mistakes in my life, just like anyone else. However, what I've learned is that you can't change the past. Instead, it's important to learn from it, grow as a person and move forward with those lessons."
Fun Fact: "A fun fact is that I'm a passionate soccer fan. I like to go to different stadiums with the local team's gear and just enjoy being with the fans. Another fun fact (more sad, than fun) is that I have been playing golf for 15 years … and I'm still around 100 strokes and above."
Advisor of Choice: "When my parents were alive, I would go to them for any advice I needed—they offered perspective and advice that I will never forget. Today, I also go to my business coaches, my brothers, and my team at CCSWB."
Toughest Challenge: "Of course, there have been challenges, mistakes and failures since I started my career in sales as a merchandiser and sales representative, and thereafter, in the marketing during my two decades with the Coca-Cola system.
"Regardless of the challenge I face, I believe each one has played a crucial role in my personal growth and professional journey. It's important to me that I always learn from those challenges and evaluate how I handled them or could have approached them differently.
"Over the years, I have found that the best way to overcome challenges is to work alongside a team with nice and competent people. What I mean by this is a team of people who are passionate about their work, dedicated to serving the customer well, and empowered to improve our processes whenever possible. This type of team makes decisions based on facts—ego is not part of the equation—and they work together, rather than in silos. They have a customer-centric mindset, striving to serve and take care of the customers, peers and communities around them. These team members should also be diverse. Diversity is crucial, as is freedom to share ideas and opinions and work as a unit.
"This type of team makes it possible to overcome any obstacle, and it is how our company has thrived over the last few years—despite the many challenges we have faced. In addition to the COVID-19 pandemic, we have faced supply chain issues, economic uncertainty, and natural disasters such as Hurricane Harvey, and the 2021 Texas Winter Storm. Throughout it all, the CCSWB team worked together to pivot, find new solutions, and work alongside our customers and community."
First Car: "My first car was a Purple Twingo Renault."
Proud Moments: "Our biggest achievement was to grow financially while growing employee engagement. We achieved record-breaking results in back-to-back years in both areas. Our method to success has been working as a team on our common purposes, which includes:
Providing clarity on strategy and giving clear direction
Setting goals and objectives for the organization
Eliminating obstacles for our front-line heroes
Being an authentic source of inspiration and engagement
Being problem-solvers
Promoting change & innovation
Creating a great place to work by bringing our cultural principles to life
Building an organization with opportunities for continuous improvement, development & growth for our future leaders
"Our team has performed phenomenally in each of these areas, and I have been honored to work alongside them throughout the year.
"In fact, we were able to capture this team and the associates' passion for their work this year through a regional ad during the 2022 Super Bowl. As part of our hiring campaign, CCSWB released our first-ever television ad, which aired in Texas and Oklahoma during the Big Game, as well as during the 2022 FIFA World Cup, March Madness, and more. The best part? Our own associates were the stars of the ad. Nearly two dozen associates volunteered for this ad, and together, they brought the CCSWB culture to life. I am incredibly proud of the team for this, and for everything they have been able to accomplish as our company has continued to grow and expand."
A Better DFW: "I recently had the opportunity to speak with Chris Wallace, the president of the North Texas Commission, about our area's infrastructure and how it can provide opportunities for our community in both the short- and long-term.
"The DFW area needs to be prepared for growth. North Texas is projected to nearly double in size in the next 20 to 30 years. As we grow, the infrastructure must be able to grow with the Metroplex to provide crucial resources for both businesses and families. If we're not prepared to handle that type of growth, we'll lose what makes this area special."
Pivotal Moment: "When I was a teenager in Colombia, we faced an economic crisis at home. It wasn't easy, but those years taught me the most powerful lessons from my parents. They showed me how to make sure that nothing is taken for granted, as well as that you must support others—starting with your own family. Finally, they showed me what it means to always have a positive mindset with a problem-solving attitude. "
Must-read: "100 Años de Soledad, by Gabriel Gracia Marquez. It is such a beautiful, inspiring story, written by an author from the country where I grew up."
Spirit Animal: "In honor of my time in Texas, I'll share a Texan animal that my team might use to describe me: the prairie dog. Their ability to move underground, between many different locations, aligns with my approach to leadership. I'd much rather work from the ground-up, meeting with front-line heroes and local teams across the territory to address their questions and help uncover realistic solutions to challenges they face.
"Additionally, as an avid soccer fan, I love to watch the Mexican team, Los Tigres. Their mascot, the tiger, is strong, determined and resilient—all qualities I strive to emulate as a leader at CCSWB."
Alternate Reality: "If I wasn't with CCSWB, I would have pursued journalism. I enjoy searching for stories, striving to understand root causes, and looking at something from a new point of view."
Biggest Risk: "When I moved to Honduras, I took on a major professional challenge and one of the biggest risks of my career. Not only was it my first time operating in a new country, I also needed to take into account a new company dynamic and a new team to solve major business challenges on a limited timeframe. "
Bucket List: "To go to the coming FIFA World Cup games. I am thrilled that they are coming to the DFW area in 2026."
Key Leadership Strategies: "First, I strive to build a culture that is agile enough to understand the complexity of our industry without overcomplicating the process to best serve the customer. This means our team should be able to simplify our processes and deliver solutions that benefit both the customer and the end-consumer.
"Additionally, I aim to maximize a culture with leaders who are authentic, approachable and adaptable. This allows us to create a culture with a nice and competent team that takes care of our front-line heroes, customers, brands, and community."
Future Forecast: "Personally, I'm excited for my kids going to college. It's a new phase for all of us as a family.
"From a business perspective, looking ahead, I see three areas of impact. Our continued growth is exciting, as we see our plans and efforts in the last few years come to life and produce results. Our ongoing growth allows us to continue investing in our communities and our team, as well as serving our customers, our communities and our heroes. These are the people at the heart of our company, and as we expand and offer greater service, we can not only support our customers and internal team, we can also build stronger relationships with the communities we serve. We have worked hand-in-hand with communities in the past—through community initiatives and natural disasters like Hurricane Harvey and COVID-19—and we look forward to supporting our community partners in whatever the coming year brings.
"In addition to serving the community, CCSWB's continued growth is an opportunity for us to explore crucial solutions to overcome any challenges that may come. At CCSWB, we encourage a 'problem-solver' mindset, empowering our team to find the best solutions possible when facing a problem. We cannot escape challenges, but we can embrace the opportunity they bring and leverage them to make our team stronger than before.
"Finally, I am also excited about what our continued growth means for our digital and sustainability agendas. We have become a leader and example in sustainability in the last few years, from using recycled material in at least half of our bottling materials, to converting our production centers to entirely zero-waste facilities. In the coming year, we look forward to continued progress in our sustainability efforts to reduce our impact on the environment as much as possible. This includes a partnership with The Nature Conservancy (TNC), through which CCSWB and Arca Continental are working with TNC to replenish water in the Rio Grande Basin on both the U.S. and Mexico sides. Additionally, CCSWB and TNC are supporting ongoing efforts across Texas to provide drinkable water for people throughout the state.
"Like many other initiatives at CCSWB, our digital agenda is about the people—not just complex technology. We are working on initiatives that allow us to support our associates with digital solutions that support their needs and the customers'. This includes solutions at every stage of the bottling process, from when a Coca-Cola brand is made to how it reaches the consumer. We have already implemented solutions such as: a small-order online ordering program supporting our small business customers; our Drive Shield driver safety program to protect CCSWB drivers and others around them on the road; and our trade program optimization program using augmented reality to support grocery and retail store managers. Looking ahead, we are excited to work with our partners to bring 5G Computer Vision to our manufacturing process to better enable tracking and automation in our day-to-day operations."
Get the D CEO Newsletter
Stay up to speed on DFW's fast-moving business community with weekly news reports, interviews, and insights.
Author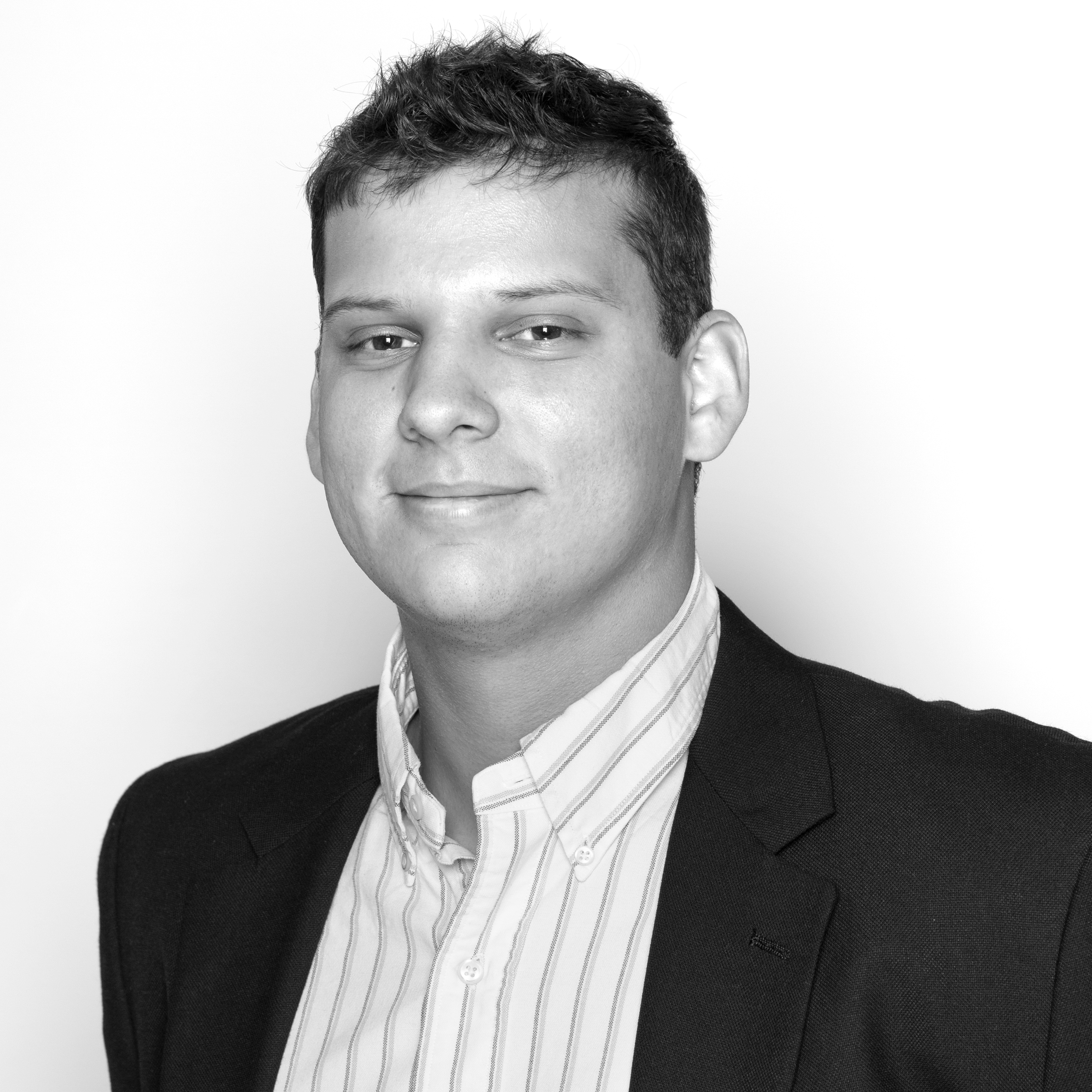 Ben Swanger is the managing editor for D CEO, the business title for D Magazine. Ben manages the Dallas 500, monthly…