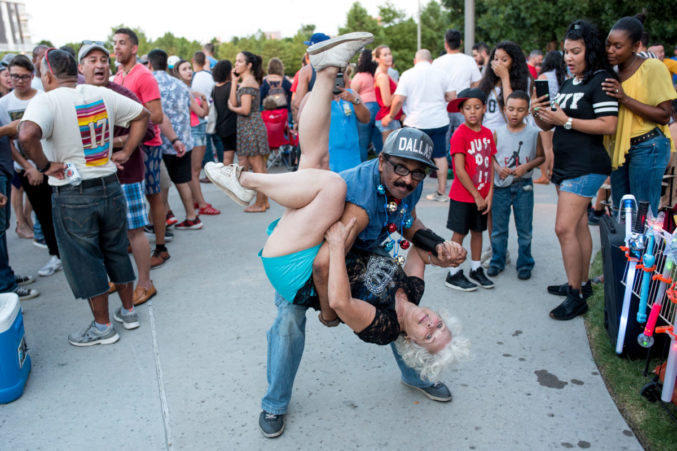 Things To Do in Dallas This Weekend: Aug. 16-19
Bye!
Enjoy this weekend, and all the weekends after it.
Thursday (8/16)
Rob Zombie and Marilyn Manson, two wild and scary guys, are playing Dos Equis Pavilion at Fair Park.
Dallas Summer Musicals has got School of Rock locked down at the Music Hall at Fair Park through Aug. 26.
Friday (8/17)
Go see Never Goin' Back at the Texas Theatre, because it's a good movie and director Augustine Frizzell lives in Dallas. But first read this profile of Frizzell from the August issue of D Magazine, because it's a good story and writer Zac Crain lives in Dallas.
The Women Texas Film Festival is already underway at the Studio Movie Grill on Spring Valley.
Saturday (8/18)
Whether you'd rather go see Ice Cube at the Toyota Music Factory or J. Cole at the American Airlines Center probably says something about your personality, age, and feelings about rap music, but I don't know what it is.
The Vitruvian Salsa Festival looks like a whole lot of fun, per our photo gallery of last weekend's festivities. The rug-cutting continue at Addison's Vitruvian Park every Saturday this month.
Sunday (8/19)
The North Texas Fair and Rodeo, which, for the record, is much more than a warm-up to the State Fair of Texas, gets going this weekend in Denton.
Lyle Lovett plays the Winspear.
For more things to do this weekend and beyond, hit our event listings.