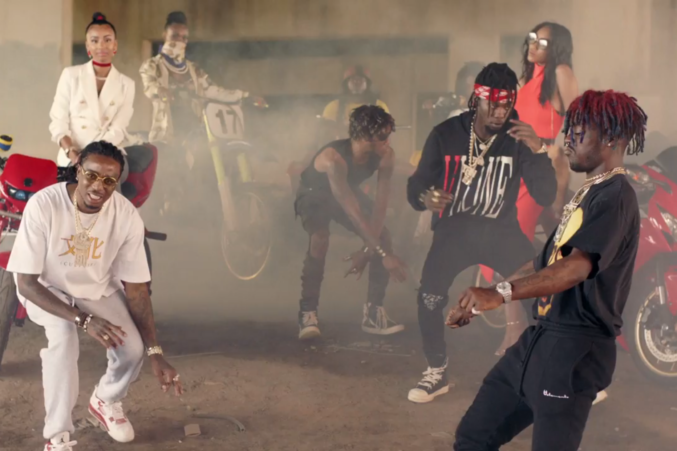 Things To Do In Dallas This Weekend: May 3 – 6
The Dallas International Film Festival, Migos and J Cole, and thick Dallas history onstage.
Today the Dallas International Film Festival begins its run at the Magnolia through May 10. The opener was made by a crew mostly from Dallas and is gaining even more praise after a round upon its premiere at SXSW; read about director Yen Tan's drama 1985  and the men lost to AIDS he made it for. There's a documentary on Bone Thugs-n-Harmony called Sons of St. Clair by a Plano filmmaker— Todd Jorgenson explains how that project came about.  And here are five more films to see, one of which stars Ethan Hawke.
Make your plans for the rest of the week, and while you're at it, the month.
Thursday, May 3
Built to Spill & The Afghan Whigs are at House of Blues. I figured Doug Martsch fans holding their breath for Built to Spill's lullaby "Twins Falls" would outnumber those who'd come for The Afghan Whigs. But it looks like people are nervous they might break up again. The '90s live to be relived.
Erin Adair-Hodges' collection of poems Let's All Die Happy won the 2016 Agnes Lynch Starrett poetry prize. On occasion of her reading at Deep Vellum, Dallas ex-pat Jenny Molberg reads also, with the reliable glow of Dallas poet Fatima-Ayan Malika Hirsi's work to open the night.
Friday, May 4
Migos, J Cole, and Young Thug top the bill for JMBLYA at Fair Park, "a daylong stew of rap" according to Zac's guide to this month's festivals.
Saturday, May 5
A rare all-star night of dance gives audiences a complete survey of the contemporary landscape, as 12 performers from leading companies animate work by legendary choreographers like Twyla Tharp and Mia Michaels. TITAS: Command Performance is at the Winspear.
Sunday, May 6
Head to the Wyly's  Studio Theatre for a matinee performance of The Freedmans, a version of the Soul Rep Theater Company production that first debuted in 1998 when Dallas' Freedman's Cemetery opened. The families and workers who lived in Dallas' Freedman's Town community, and their gripping stories, are conjured in layers of history and memory.