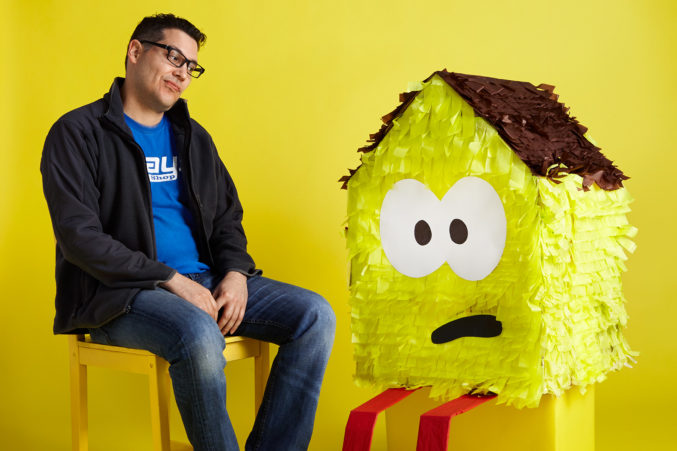 Things To Do In Dallas This Weekend: March 1 – 4
George Clinton, a festival of new plays, French sci-fi with ballet.
With the new month comes a master list of Things To Do, a.k.a the Agenda section at the front of D Magazine's March issue. See a version of that here.
Our brief spring waits for no one, and neither does the box office.
Thurs. March 1
Take a trip to the center of Dallas' redevelopment (and displacement) just outside the Bishop Arts District's main drag to hear artists Giovanni Valderas, Rafael Tamayo, Tamitha Curiel, and Montoya Williams hash out how gentrification affects artists, how artists affect gentrification, and what the larger community can learn from these arguments. Wild Detectives,  7:30 p.m.
Wally World by El Paso playwright Isaac Gomez is a psychodrama for holiday retail workers. The new play kicks off this weekend's Water Tower Theatre's Detour Festival at 7:30 p.m.
Fri. March 2
Radio country-maker, restaurateur, and picket fence conservator Blake Shelton tries to bounce back after a terrible night on The Voice. He's at American Airlines, 7 p.m. 
Now, to adventure. Have you been catching these trippy Glorp Records compilations of new songs by Texas bands? The fall installment featured Trái Bơ , whose guitarist Spencer Kenney shows on the winter release as spk. If you were once a sucker for psychedelic indie acts like Tame Impala, get bored easily, and listen to a lot of sound collage, you'll feel Trái Bơ, probably. They play Double Wide; show starts at 10 p.m.
Sat. March 3
The Dallas Neo-Classical Ballet prefaces Chris Marker's French sci-fi film La Jetée (an outdoor viewing pier at an airport, and not the ballet step with one less "e") with a new work. Texas Theatre, 9:30 p.m.
Actors read fiction by the likes of Cristina Henríquez and Steve Martin before a short story workshop in the first installment of Texas Bound I at the Dallas Museum of Art. 7:30 p.m.
How much do you want the funk? George Clinton definitely wants it more. At 76 years old, he still reigns over the singular, ambling, thump-heavy universe onstage with Parliament-Funkadelic that he established in the 1970s. Clinton has said it's a top strategic priority to keep himself relevant; still, recent collaborations with acts like Kendrick Lamar and Flying Lotus are more an act of service. 8 p.m., House of Blues.
Support North Texas' best community radio station and hear Dallas post-punk supergroup Motorcade, one-woman Denton band Chelsey Danielle, and others at Light The Wick, a benefit named for the candle business that used to take office in the shack on Elm Street where KUZU 92.9 in Denton finds its home. 8 p.m., Dan's Silver Leaf.
Sun. March 4
A survey of Asian art from the Neolithic era forward tells whole histories through material elements and signifiers most often associated with the continent, like Chinese jade and blue-and-white porcelain. From the Lands of Asia opens at the Kimbell Art Museum in Fort Worth.