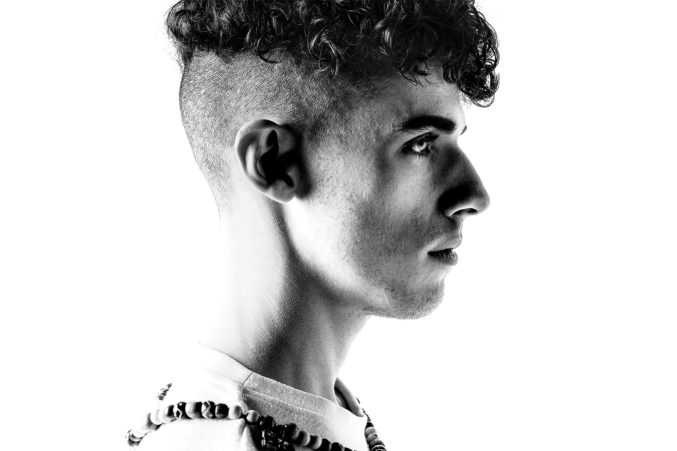 Things To Do In Dallas This Week: Sept. 5-7
Zach Witness steps out, a quarter-century of Texas filmmaking, how to handle the full moon.
Late Saturday a rumor began to make its way around Denton, and then the internet. Mable Peabody's Beauty Parlor and Chainsaw Repair, essential to the LGBTQ community in Denton, North Texas and elsewhere, would close after the weekend. A post appeared on The Dentonite voicing the hearsay. It drew responses of surprise and mourning, from performers who'd been set to appear in drag shows this week to early regulars of the spot which opened in 1979 and took a short year off only when an arsonist destroyed the first location in 2007.
When the post made its rounds I happened to be with a friend who'd met me at Mable's the first time we'd ever spent time together. We changed our plans and went to the bar. Just past the door was a table full of regulars who seemed surprised, and not a little annoyed, to see us there. "Don't write about it tonight," one of them said. Another guided us to the bar where drinks were $2 and ventured a case for letting the haven's long and vital run end quietly. Why do you think they wouldn't want people who don't normally come here to show up? he asked. Maybe some people in the mirrored interior room weren't out to everyone in their lives. Maybe they still came to the bar, off the path of downtown or UNT-vicinity, for privacy. Or perhaps the staff wanted to keep this last cheers to the inner circle. Mable's was born of a generation that had few, or no, options for socializing comfortably in public as a gay, or bi, or transgender person. We live in a part of the country where some people waited until they turned 50 years old to come out to their families, where many still haven't. Mable's was first and foremost a place for them.
If it's ever easy to forget the concern for even baseline safety in a scenario like a gay bar's last night open amid the relative LGBTQ friendliness after nightfall in Denton, consider a scene last summer at Mable's, a Wednesday night in June. There was a bouquet of flowers near the bar, a shrine to 49 lives lost in the Pulse nightclub shooting the week prior. I took a photo of it with my film camera. It was too dark for the frame to develop.
Mable's is closed. Crossroads Bar is moving to the same strip. Hopefully it'll be a good steward of the communal, protective spirit Mable's leaves behind. We'll have more on this when it's appropriate.
Tuesday Sept. 5
There's a petition to add OutKast to Stone Mountain, the confederate monument in East Atlanta, to "balance things out." The author has since conceded it's better to get rid of the thing altogether. A sonic love letter is still on its way to the hip-hop duo. Zach Witness' Electric Revival: Rise of an Outkast Nation, a homage to André 3000 with whom he's collaborated, is toasted at Deep Ellum Art Company with JON BAP, Lord Byron, Xtelle, DJ Sober, and others. If you missed the story in D's August issue on 24-year-old ZW, his work for Erykah Badu on But You Caint Use My Phone and what came after, it's all here.
Meanwhile, the mayor's task force in Dallas debates the actual artistic merit of the confederate statues at Lee Park by way of a sculptor whose most recent work of note was a context-less bronze statue for a town square. (He adores the detail on those horses though!) And meanwhile, the Denton County Commissioners' Court has yet to even add the subject of Denton's confederate monument downtown to its agenda. You can sign up to get the discussion started at tonight's regular meeting. 
Karaoke happens every Tuesday night on The Nines' rooftop patio, if attempting lobby-level Whitney Houston isn't a thrill enough.
Wednesday Sept. 6
It's a full moon tonight. There's a paddle and meditation class on Lake Worth for $25.
KERA's Frame Of Mind has given Texas filmmakers a space to show documentaries, shorts, animation, and experimental works for 25 years now. The season opens with a party and screening at Texas Theatre. Dallas VideoFest patriarch Bart Weiss produces the series; he talked to Anne Bothwell about how the selections have conversed with one another within each episode to bond both makers and viewers, and gave a preview of the retrospective up first.
For an idea of how far the series pushed for its contributors and audience, below is a work by now-renowned artist Morehshin Allahyari that aired on Frame of Mind in 2014.
Thursday Sept. 7
Wordspace: another beacon of influence in North Texas that's lasted (almost) a quarter of a century. The salon-style literary collective with an international focus launches its 24th season at Wild Detectives. (Saul Williams and Natalie Diaz are two artists Wordspace has up its sleeve, for soon.) Inferno Texino plays, novelist Brian Allen Carr and members of Dallas Poetry Slam have words.
Ladies, we've all scrambled for a tampon or equivalent in dire circumstances. But consider for a moment the aftermath of a hurricane, where everything cotton was first to ruin, and underwear itself is hard to find. Count on Planned Parenthood to anticipate the divine phase of the aforementioned moon and those underneath it: there's a party to assemble these clever period kits for Hurricane Harvey evacuees. Fill out this form if you'll assemble at the Greenville location.