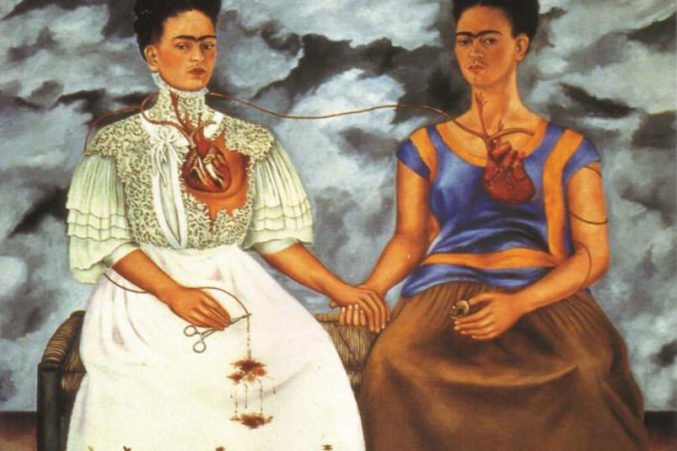 5 Things To Do For Cinco de Mayo in Dallas
Fiestas, parades, live music, and art to celebrate the holiday.
1. Eat and drink: Plenty of restaurants and bars around town are hoisting up food and drink specials and bringing in mariachi bands for the occasion. So many, in fact, that a guide to eating and drinking on Cinco de Mayo requires its own post.
2. Spend a day at the museum(s): The Dallas Museum of Art's blockbuster Mexico 1900-1950 exhibit is a stunning testament to modern Mexican art. With work by Frida Kahlo and Diego Rivera as well as a number of lesser-known but no less great artists, the show is a powerful document of Mexican culture. (DMA Director Agustin Arteaga will talk about the exhibition Thursday night.)
Another bilingual exhibition exploring the much more distant past is at the Perot Museum, where Maya: Hidden Worlds Revealed showcases ancient artifacts and gives guests an interactive look at the culture and history of the Mesoamerican civilization.
3. Celebrate with a parade and fiesta: The best Cinco de Mayo party in Dallas is on Jefferson Boulevard in Oak Cliff, where on May 6. The parade kicks off at 10 am, while the afternoon is filled with live performances, food trucks, and vendors hawking their wares.
4. March in a parade: Want to actually be a part of a parade? Join the second line behind a mariachi band touring through Bishop Arts. Check in at Better Block at 7 p.m. on May 5.
5. Listen to some classical music: Ensembles from Sunset High School and members of the Dallas Chamber Symphony play a free concert at Lake Cliff Park on May 5 at 6 p.m. Expect some light-hearted and brass-heavy programming at a very scenic venue.