Celebrating its 18th year, the Mayborn Literary Nonfiction Conference is back live – and virtually – this year – Oct. 28 & 29.
Join us for engaging conversations about reporting, writing, and editing with the nation's best storytellers. Our opening night reception is hosted by UNT Dallas' College of Law in the historic Dallas City Call where you'll be able to tour a yet-to-be-open-to-the-public museum tied to Lee Harvey Oswald, Jack Ruby, and the assassination of President John F. Kennedy, Jr.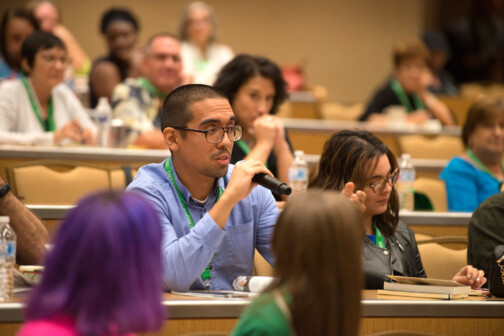 Featured panels include:
Humanizing Tragedy: Award-winning journalists will discuss the spate of mass shootings and New York Times best-selling author and reporter, Elizabeth Williamson, will share her insights from, "Sandy Hook: An American Tragedy and the Battle for Truth."
D Magazine's Zac Crain is moderating, Unveiling the Ugly Truths: Holding the Powerful in Account where journalists discuss revealing the truths about the wrongdoings of major corporations and governments.
Award-winning Author Anna Badkhen will be adding her insights as part of a panel, Writing Great Essays: Where Do I Begin, that will feature a conversation with journalists offering tips and strategies on writing compelling essays.
You can register for a limited number of in-person seats at the Dallas Morning News' auditorium or sign up to watch us virtually! The awards reception at 6:30 p.m. will recognize outstanding writers, and we'll announce a brand-new manuscript contest. We'll also feature a special Fireside Chat with Ambassador Andrew Young, the iconic civil rights leader who worked side-by-side with Dr. Martin Luther King, Jr.
Signup for D Exclusive
Get partner offers, discounts, and more delivered right to your inbox each week.