Dallas has long been considered an innovative city on the leading edge of business. Today is no different. Therefore, it's no surprise that more professionals want to be part of its explosive growth, as evidenced by an influx of people relocating to the Dallas area. In 2021, the Dallas area grew by more than 97,000 residents—the most of any metro area. Most of this growth is from relocation, particularly from California and Silicon Valley, bumping the Dallas area population to 7.7 million.1
Warm weather, affordability, low taxes, and a focus on work flexibility as more companies offer remote positions are all contributing factors to this population boom. Dallas' burgeoning tech scene is also a factor. 1 As Dallas adds more tech companies and expands existing tech giants, it has become well known as a vibrant and thriving innovation hub. The rate at which accelerators, incubators, and enablers are opening in the Dallas area is significantly increasing, with 64 coworking spaces, 40 accelerators and incubators, and 24 corporate innovation centers in the region. Much to the delight of both longtime Dallasites and newcomers, the area has become an exhilarating melting pot of successful cross-industry businesses, eclectic cultures, diverse talent, significant wealth, and booming arts and philanthropic scene.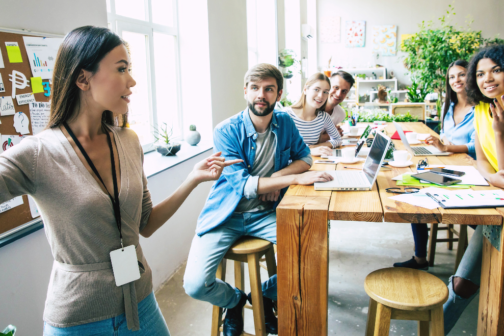 With one of the largest economies in the nation, the Dallas-Fort Worth area continues to innovate to attract top talent, companies, and investors to the region. According to the Dallas Regional Chamber1, the Dallas area is home to 3 Fortune 15 companies, 22 Fortune 500 companies, 43 Fortune 1000 companies, and 185 Inc. 5000 companies with trade, transportation, and utilities; professional and business services; and public administration industries leading the pack.1
For the past 28 years, Deloitte has recognized innovative companies through its Technology Fast 500 program, an annual ranking of the fastest-growing public and private technology, life sciences, fintech, and energy tech companies based on three-year percentage revenue growth. The rankings are compiled from applications submitted directly to the Technology Fast 500 website and public company database research conducted by Deloitte Services LP.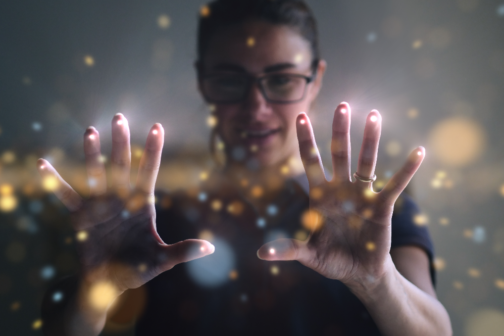 It's all about technology and, for the most part, every recognized company has or is including technology to scale their business and adapt. In this year's program, companies whose prevue is broader than the technology, media, and telecom industries can be considered, as long as they are coming to market with technology solutions. "Each year, Deloitte's Fast 500 recognizes innovative companies in the North Texas business community, shining a bright light on their growth accomplishments," says Dan Berner, North Texas managing partner, Deloitte LLP. "I look forward to seeing the diverse display of innovative approaches this year's North Texas applicants bring to the table." And, in the last 10 years, there have been over 300 IPOs of Fast 500 winning companies.
Last year, Texas claimed 26 winners on the Fast 500 list. Without question, the recognition is a boost for business. Says the CEO of a 2021 Fast 500 winner: "The Fast 500 has had an immense impact on our brand awareness. It's helped on several fronts, including recruiting, raising capital, new customers, and enhancing employee morale." Two five-time winners of Fast 500 noted, "Fast 500 leveled us up from a scrappy startup to an industry leader" and another said, it "strengthened our brand and solidified our reputation as a trustworthy company that can deliver results".
Are you a contender for this year's Fast 500 recognition? Check out the eligibility criteria:
In business for a minimum of four years
Headquartered within North America
Fiscal year 2018 operating revenues of at least U.S. $50,000 and fiscal year 2021 operating revenues of at least U.S. $5 million with a growth rate of 75% or greater
Own proprietary intellectual property or proprietary technology, which must be sold to customers in products or services that contribute to a majority of the company's operating revenues
Fall within one of the following industry categories:

Communications/networking
Digital content/media/entertainment
Energy & sustainability technology
Fintech
Hardware & semiconductors (including electronic devices)
Life sciences (includes subsectors of biotechnology/pharmaceutical | medical devices | health tech)
Software & services (includes subsectors of consumer software | digital platforms | education | enterprise infrastructure & productivity | security)
Nominate Dallas-Fort Worth-based companies you believe are taking innovation to the next level now through June 24.
The 2022 Deloitte Technology Fast 500 winners will be revealed on November 15, 2022, at national and regional celebrations. Texas will conduct its own winners' celebration following the national event. For more information about the program, visit the Technology Fast 500 website here.
© 2022. For information, contact www.deloitte.com
---
Get our weekly recap
Brings new meaning to the phrase Sunday Funday. No spam, ever.
Author