It's about time you started taking care of your skin, and that means washing your face! Make the most of eco-friendly brands that use natural ingredients to cleanse and heal. Ready to take your skincare to the next level? Check out our picks of the best natural face washes for men.
Best Natural Face Washes:
Aesop Gentle Cleansing Milk
Clinique Charcoal
Jack Black Pure Clean
Kiehl's Ultra
Ursa Major Fantastic Face Wash
Bulldog Men's Original
Method Men
Jaxon Lane Shake and Wake
Oars and Alps Charcoal
Scotch Porter Restoring
Weleda Gentle Cleansing
Kale and Green Tea Spinach Vitamins
Josh Rosebrook
Era Organics 2 in 1
Rugged and Dapper Daily Power
Chamuel Men Anti-Aging
Sky Organics Everyday
Beauty by Earth
SW Basics
Sukin Cleanser
Rocky Mountain Barber Company
Why Use Face Wash and Not Soap?
You might be thinking: If I use soap for my body, why can't I just wash my face with it? It is important to recognize that face wash and body wash are two totally different things. Face washes are formulated specifically for the skin on your face. Body soaps are often made with harsher ingredients, while face washes include hydrating properties. Soap tends to dry out the skin on your face, leaving it red, itchy, and flaky. It can also strip your skin of natural oils that help protect it. Since these oils help protect your face when you shave, you'll notice a more comfortable shave when you switch to using a facial cleanser.
Body soap can get your face's pH out of whack. This imbalance erodes the natural barrier your skin forms between itself and the outside world, which can lead to serious damage. As an important side note, face washes are often gender-specific for a reason. Men's skin has a higher collagen density than women's. Men also produce more sebum, and since men have thicker facial hair than women and often shave their faces, this can lead to further irritation.
Skin Types
There are four different skin types, and each requires a specific kind of cleanser and routine. Not sure which one you have? Read on and find out!
Dry. If your skin often flakes and feels itchy, you probably have dry skin. Your skin may also feel stretched tight over your face and may appear dull or red.
Oily. People with oily skin often feel greasy along their T-zone—over their eyebrows and down their noses. Those with oily skin may also have larger, more visible pores, and may be prone to breakouts due to their excess production of sebum.
Normal. "Normal" skin just means that it is well balanced in terms of dryness and oil. If you have normal skin, your pores won't be visible and you won't have a greasy T-zone. Your skin won't be dry or irritated, and should have a fairly even tone.
Combination. Combination skin means that you have patches on your face that are dry and patches that are oily. Typically, the T-zone is oily in people with combination skin, while the cheeks and chin are dry.
Face washes are often formulated to suit the different skin types. Here is our list of the best natural face washes for men.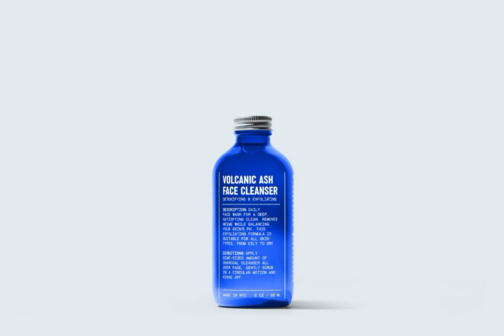 Blu Atlas sets the standard for all-natural men's grooming products, and their Volcanic Ash Face Cleanser is the best face wash for men. Formulated with pomegranate seed oil and bentonite, this daily face wash detoxifies and exfoliates your skin while balancing its pH. The product is perfectly suited for all skin types and may be used daily. We're sure you'll love this face wash, but if you don't, Blu Atlas will give you your money back, no questions asked!   
2. Aesop Gentle Facial Cleansing Milk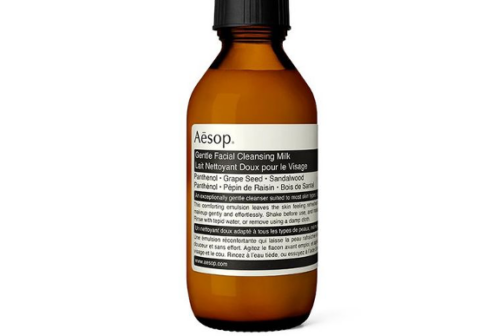 Yes, this cleanser is as gentle and nourishing as it sounds! This is a great face wash to use daily, as it contains soothing properties and helps those with dry or sensitive skin feel cleansed, softened, and refreshed. Panthenol and grapeseed improve skin elasticity while sandalwood leaves a faint scent that is woody and herbaceous.
3. Clinique's Charcoal Face Wash for Men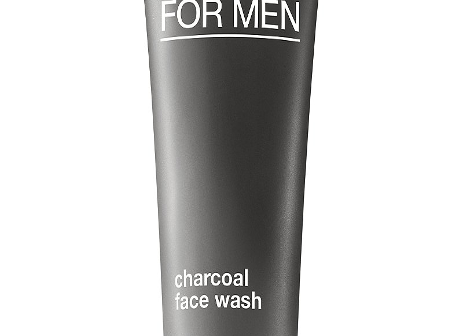 Charcoal is a go-to natural ingredient in face washes, known for its ability to draw out dirt from the skin and cleanse the excess oil that clogs your pores. This particular formula is ultra-soothing and won't leave your skin dry or tight like some face washes.
4. Jack Black Pure Clean Daily Cleanser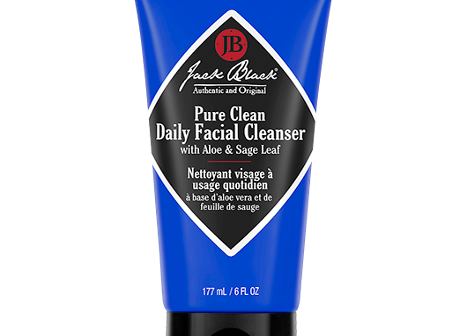 Although you may be disappointed to find out that this brand has nothing to do with the actor Jack Black, you'll be blown away when you discover that its products are some of the best in the men's skincare world.
This two-in-one cleanser and toner starts by going after dirt and oil, then tightens pores to keep new dirt out. Oat and coconut surfactants get rid of build-up, organic sage leaf soothes and chamomile reduces redness. Finally, witch hazel tones and rosemary combats bacteria on the surface of your face.
5. Kiehl's Ultra Facial Cleanser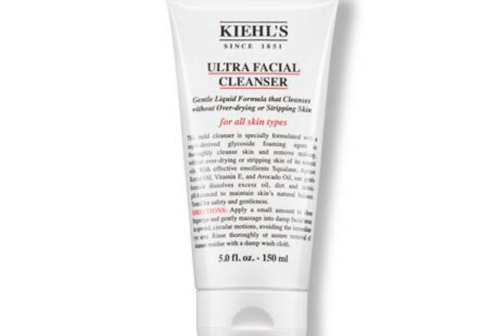 This gentle, natural face wash works great for all skin types and has no trace of parabens or synthetic fragrance. Avocado oil moisturizes and protects your skin, squalene mimics your face's natural oils in order to soften and smooth, and glycerin keeps excess oil at bay while locking in moisture. This formula is pH balanced to help keep your skin's pH in check and is tested by dermatologists.
6. Ursa Major Fantastic Face Wash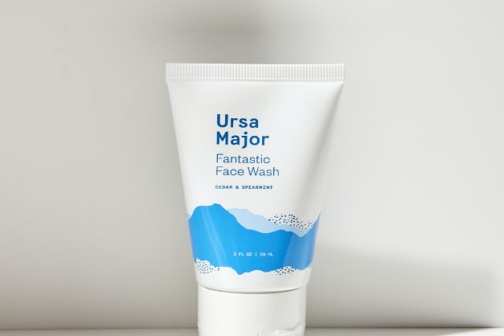 This Fantastic Face Wash from Ursa Major is a favorite thanks to its cleansing power and exfoliating properties. It boasts 99.5% natural ingredients and is vegan and cruelty-free. The wash keeps your pH balanced and works on normal, combination, and oily skin.
Powerful natural ingredients like aloe, lemon, white tea, and rice seed provide important nutrients, while sugarcane naturally exfoliates to reveal smooth, glowing skin underneath that layer of grime you've collected during the day.
7. Bulldog Men's Face Wash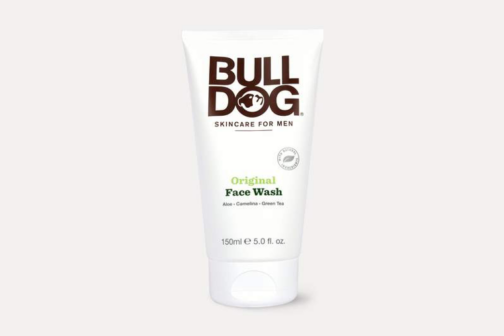 No matter what kind of skin you have or what you're hoping to get out of your face wash, this cleanser from Bulldog will work wonders. The non-drying formula features aloe for moisture, camelina oil for nourishment and conditioning power, and green tea for antioxidant power.
This high-quality face wash is made with natural ingredients and is full of essential oils for tons of skin benefits. Men with oily and normal skin love how this face wash cleans deeply but also soothes, leaving skin calm.
8. Method Men Face Wash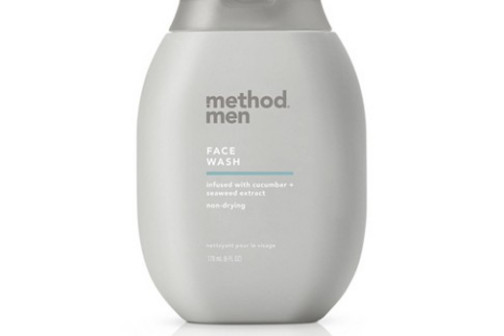 This fancy formula is infused with cucumber and seaweed extract and packed with plant-based ingredients that contribute to a satisfying cleanse. It gently cleans residual dirt and oils from your face, and leaves you feeling refreshed. At this price point, you won't find a better cleanser!
9. Jaxon Lane Shake and Wake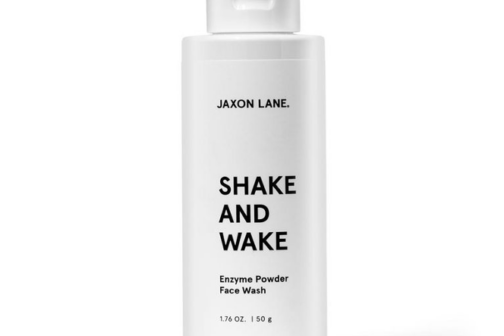 Do you travel for work or jet off around the globe often and want a face wash you can take on a plane without any hassle? Jaxon Lane's Shake and Wake is a powerful TSA-friendly cleanser! Simply mix the powder with water on your face and get that lather on until you've gently cleansed your skin of dirt and oil.
Fruit enzymes are the secret behind this wash, as they naturally exfoliate the skin without irritating, Antioxidants then get to work to give your face an extra boost. This face wash is spill-free and easy to bring on a plane, which should make it your travel go-to.
10. Oars and Alps Charcoal Cleanser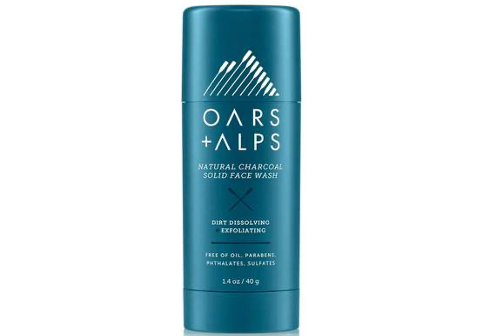 This may look like a sleek stick of deodorant, but it's actually a solid soap facial cleansing bar. Charcoal stimulates the skin and exfoliates, revealing your natural glow without any redness or irritation. Alpine caribou moss encourages skin elasticity and helps protect your face from pollution. This is another face wash that is ideal for travel and won't spill in your carry-on.
11. Scotch Porter Face Wash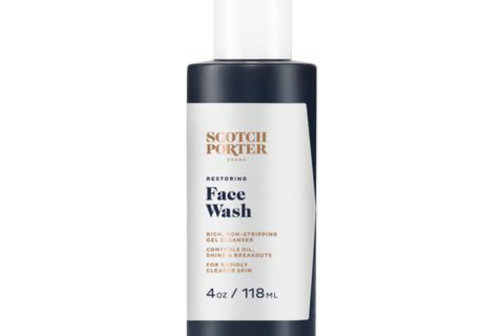 This restoring face wash for men hydrates, targets acne, and protects your skin for a full day. Turmeric brings anti-inflammatory properties to your skin and squashes acne-causing bacteria, licorice root soothes, and white willow bark acts as a natural exfoliant and acne-buster. The wash also boosts skin-cell renewal to help you avoid dull-looking skin.
12. Weleda Gentle Cleansing Foam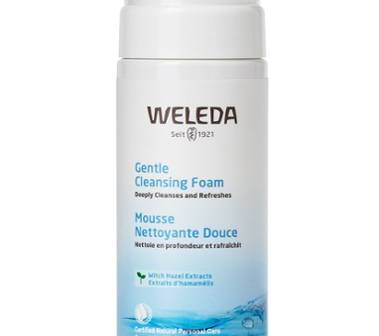 Say goodbye to that extra layer of grease on your face with this gentle foaming cleanser. Those with normal or combination skin will get the most out of this formula, which uses witch hazel to stop inflammation and irritation, leaving skin feeling soft and refreshed. It comes with a light, invigorating scent.
13. Youth to the People Superfood Cleanser
When you hear the name "superfood cleanser" and see that the ingredients include kale and spinach, you might be wary. But this formula works! This cleanser is great for normal, oily, or combination skin, and uses cold-pressed antioxidants to revitalize your skin and support pH balance.
Kale, with its high nutrient density and concentrations of vitamins C, E, and K, nourishes the skin. Spinach cools and conditions, and green tea reduces signs of aging. This cleanser is packed with sustainable, natural ingredients that are not harmful to the environment.
14. Josh Rosebrook Moisturizing Cleanser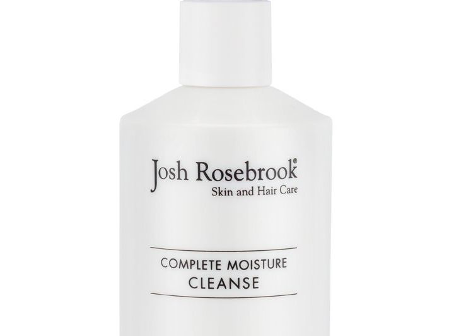 At first glance, this creamy foaming cleanser might seem like it has been created from complex artificial chemicals. But if you look at the ingredient list, you'll find you can pronounce every single item on there. Even the packaging comes from plants. Aloe vera gel and coconut oil bring the hydration, evening primrose tackles acne, chickweed treats skin conditions, and a type of seaweed called bladderwrack eases symptoms of burning or itchiness.
This formula from Josh Rosebrook is suitable for all skin types. It is gentle on sensitive skin and can be used by those who suffer from eczema, acne, and rosacea.
15. Era Organics 2 in 1 for Men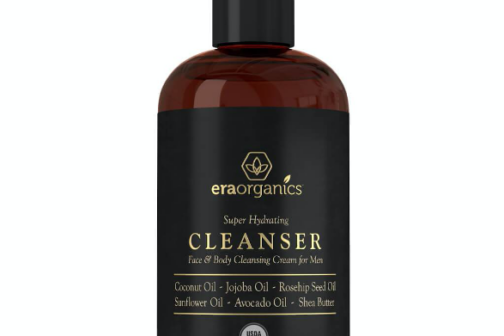 This bottle of cleanser sports a USDA organic sticker, meaning that its ingredients come from farms where no harsh chemicals have been used in the last three years. That's about as clean as it gets! You'll find nothing in this American-made face wash that will irritate the skin.
The healing powers of plant oils and shea butter come together to leave your skin nourished, smooth and hydrated. This cleanser's other talents include deep cleaning, removing impurities, balancing your skin's pH, minimizing pores, preventing ingrown hairs, and fighting bacteria that cause acne. It's safe and effective for any type of skin.
16. Rugged and Dapper Daily Power Scrub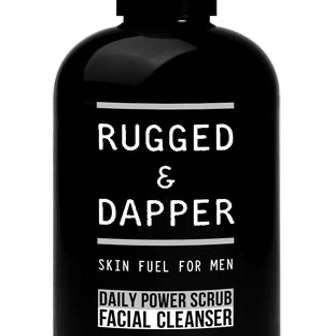 Get ready to feel like you have a whole new face once you use this powerful product that serves as cleanser, exfoliator, and toner all in one. Exfoliating beads work to slough off dead skin, while aloe vera and vitamin C cleanse and hydrate. There are all kinds of good stuff in here working to clean and tone your skin, from jojoba and olive to red clover, sweet orange, and lactic acid. This is a one-stop-shop for all your skincare needs and is suitable for any skin type.
17. Chamuel Men Facial Organic Cleanser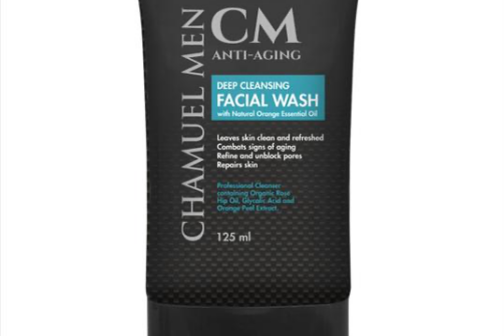 This product is a go-to for those looking for anti-aging magic. If you're self-conscious about your skin becoming dull or wrinkled, look no further than this vegan, cruelty-free cleanser that uses organic ingredients straight from nature.
The same ingredients that target wrinkles and signs of aging also happen to be perfect for attacking acne. If you suffer from breakouts, give this face wash a try. Even if you aren't concerned about aging or acne, this cleanser will work for you, as it is designed for any man's skin, and has combined hydrating, oil-busting and anti-aging properties. Plus, it can treat sun damage and stimulate collagen production.
Rosehip oil from Chilean rose bushes packs this formula with nutrients, while aloe vera extract acts as an emollient and moon orchid extract gets beneath your skin to hydrate and minimize the appearance of wrinkles and fine lines.
18. Sky Organics Everyday Face Wash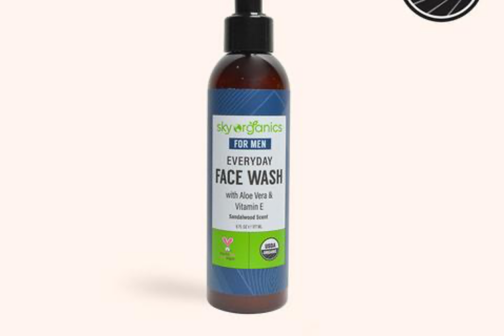 For those looking for a simple, natural cleanser, this is a great option. Its ingredients are organic and strong: vitamin E oil to get your face ready for a shave, green tea leaf extract to deliver antioxidants, and coconut oil to smooth and soften. However, the wash is not fancy: It has a light scent and cleans gently. Great for everyday use!
19. Beauty by Earth Foaming Face Wash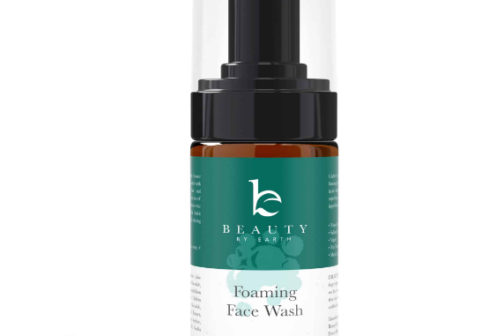 You'll love the way this wash feels on your face, with its soft foam and refreshing fruity scent. Within a couple of weeks, you should start noticing the effects of this natural formula, like stronger, smoother skin, oil control, and a clearer complexion. This is thanks to ingredients like blueberries, which provide antioxidants, and pomegranate extract, which provides anti-aging power.
20. S. W. Basics Cleanser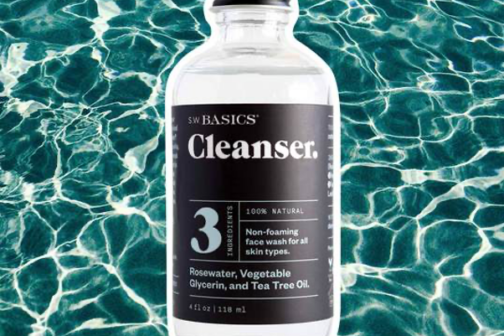 If you're not a fan of foaming face wash, this cleanser will be just right for you. This is a product that you apply to your face and then rinse off. The great thing about this formula is that it's as simple as can be, ideal for low-maintenance guys who nevertheless care about their skin health. There are just three ingredients: rosewater, vegetable glycerin, and tea tree oil. Each brings cleansing, toning, and hydrating properties, so you can just apply, rinse off and go!
21. Sukin Facial Cleanser for Men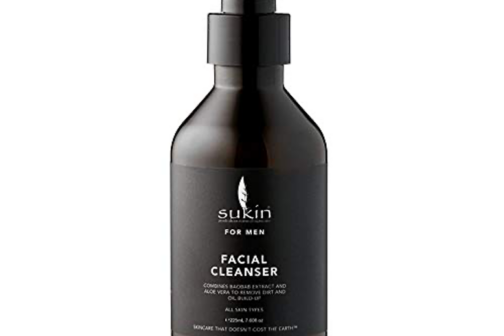 This face wash by Sukin is formulated with men's skin in mind. It digs in deep to get out all the grime that has built up on the skin, then soothes with baobab extract and Tasmanian pepper. Aloe vera helps refresh and moisturize. For the rest of the day, the only thing left on your face will be a warm cinnamon and citrus scent.
22. Rocky Mountain Barber Company Face Wash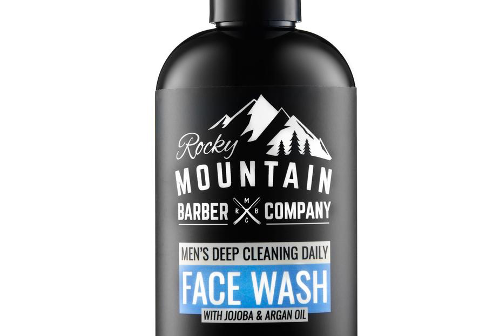 This face wash from Rocky Mountain Barber Company is great for men with all types of skin who lead active lives and sometimes get a little dirty. Aloe vera helps rid your face of impurities and leave it soft and soothed, while jojoba and argan oils pack in nutrients. You'll find no alcohol, parabens, or fragrance in this face wash, just natural goodness created in small batches for quality assurance. Men's skincare doesn't get better than this.
Are you convinced yet that there's a natural face wash out there for your skin? You can't go wrong with any of these options, which combine the best healing powers of nature with eco-friendly companies at the forefront of men's skincare. Now, will you promise us you won't wash your face with soap anymore?
Signup for D Exclusive
Get partner offers, discounts, and more delivered right to your inbox each week.