Dallas-based private equity firm, Trive Capital, has acquired Hypergiant Industries, a player in the AI defense platform and solutions field. The acquisition aims to complement Trive's existing portfolio company, Forward Slope, as both organizations focus on AI-enabled technology solutions to enhance America's defense across military domains and critical infrastructure.
Hypergiant Industries, founded by Dallas innovator Ben Lamm, has garnered recognition for its cloud-based command and control technologies, particularly its geospatial data visualization platform, Command Center, which applies real-time threat analysis and AI-generated recommendations.
Founded in 2018, Hypergiant Industries has rapidly grown and secured notable clients like the US Air Force, US Space Force, and Boeing. The acquisition follows Hypergiant's expanded contract award of more than $60 million from the USAF around its command and control platform offering. Through this partnership with Trive Capital, which has more than $4 billion of regulatory assets under management, Hypergiant aims to continue scaling its AI-powered technologies and contributing to the evolution of defense capabilities.
"Hypergiant's unique geospatial data visualization capability has positioned the company at the leading edge of C5ISR technologies that address mission-critical defense priorities," David Stinnett, partner at Trive Capital said. "In an increasingly complex battlespace, Hypergiant is capable of rapidly delivering actionable insights to the warfighter. We are thrilled to partner with Mike and the Hypergiant team to support the Company in its next chapter of growth, and to formalize a longer-term partnership with our current portfolio company, Forward Slope."
Hypergiant CEO Mike Betzer believes the partnership will accelerate Hypergiant's tech adoption. "Space, defense, and American critical infrastructure all face similar challenges and need AI-enabled common operating pictures for quick and informed decision making," he said. "Our approach is to take government-funded projects, where we are building highly performant and secure, battle-ready solutions, and bring that technology to the private sector with mission specific customization. We are excited to partner with Trive as a long-term partner who truly understands the sector and can help accelerate adoption of our platform and offerings to an even broader set of private and public sector clients."
CyrusOne Introduces New Data Center Product
Dallas-based global data center developer and operator, CyrusOne, has unveiled its latest product, Intelliscale, an innovative data center solution designed to meet the changing needs of AI and its services. Partnering with cutting-edge technology firms, Intelliscale is built upon an ultra-high-density foundation, designed to optimize space utilization. CyrusOne says Intelliscale data centers can occupy as little as 25 percent of the space of conventional data centers.
"The exponential increase in AI workloads will inevitably further impact the unprecedented demand that our industry is facing," said John Hatem, COO at CyrusOne. "In this environment, planning for long-term AI growth is imperative and ensuring cloud service providers have the infrastructure to support it is central to making this a reality. Deploying Intelliscale today will allow organizations to secure their AI future. With this global solution, our objective is to establish an AI environment for our high-density customers that is efficient and flexible, empowering customers to enter the market more swiftly and cost-effectively."
The Intelliscale data center is built more sustainably than traditional data centers as the manufacturing process is modular and uses less concrete and steel.
Eric Schwartz, CEO of CyrusOne, underscores the company's commitment to innovation, stating that Intelliscale is a game changer for the data center industry. "We are constantly challenged to deliver next-generation solutions for what our customers desire, and Intelliscale is just one example of how we are responding."
T72 Club Acquires Advertising Company Nickelytics
T72 Club, a Dallas-based firm specializing in acquiring businesses with revenue exceeding $1 million, has acquired Nickelytics, an emerging player in the ad tech industry. To date, T72 club has built a team that comprises of $5 billion in investments and more than 150 acquisitions.
"The addition of Nickelytics to our portfolio represents our dedication to investing in companies that not only show significant financial potential, but also contribute unique, strategic value to their industries" said, Rajendra Badadare, co-founder at T72. "Nickelytics' innovative approach to out-of-home advertising technology resonates with our vision for growth and diversification, and we are thrilled to welcome them onboard."
Nickelytics places ads on gig economy vehicles, autonomous delivery robots, e-scooters, and and more.
Micro-betting startup nVenue Partners With NASCAR
North Texas-based micro-betting startup nVenue has inked an agreement to become NASCAR's official micro-betting data and technology provider. nVenue has already inked a deal with the NBA and partners with the MLB and AppleTV to deliver in-game insights on live broadcasts. The startup has inroads with the NFL as it inked fantasy football expert Matthew Berry to an advisory contract.
"This collaboration epitomizes a shared vision to entertain fans and enhance the race viewing experience," said Joe Solosky, NASCAR managing director of sports betting. "We are thrilled to pair our racing product with expert technology like nVenue's to bring micro-betting to NASCAR fans going forward."
nVenue is partnering directly with the racing league to create and offer in-race odds to NASCAR fans through sportsbooks and operators. These in-race markets go beyond the usual end-of-race bets, incorporating distinctive betting options like stage results, qualifying, pit road wagers, and more. By utilizing official live racetrack data and historical race information, nVenue will produce forecasts and odds for every race and driver. These fresh betting opportunities provide fans with numerous additional ways to participate and enjoy a race.
"nVenue is thrilled to partner with the NASCAR team to build the future of in-race betting and live engagements to delight fans for years to come," says Kelly Pracht, CEO and co-founder of nVenue. "It is a terrific match: nVenue brings the real-time predictive sports platform designed for micro-bets and media, and NASCAR brings the mind-share and reach of a league ready to innovate leveled-up fan experiences. We predict this industry-first collaboration will be significantly beneficial not only for sportsbooks and media, but also for NASCAR's base of knowledgeable, and new fans."
WES Brands Partners With US's Largest Family-Owned Spirits Company
Dallas-based WES Brands, which develops, markets, and sells innovative brands in the beverage alcohol category, has entered a partnership with Heaven Hill Brands, the largest family-owned and led spirits company in the United States. The collaboration proceeds an upcoming spirits project, the details of which will be officially revealed later this summer.
Shelly Stein, chairman of the advisory board of WES Brands and former president of Southern Glazer's Wine & Spirits, expressed confidence in the venture. "We're anticipating strong excitement from the spirits community for this unprecedented release," she said. "We couldn't be prouder to work with Heaven Hill on this, knowing their reputation and history in the whiskey category."
WES Brands, founded in 2021, has a portfolio that already includes notable names like Flecha Azul Tequila and BSB Flavored Whiskey. Heaven Hill boasts a portfolio that features spirit labels Evan Williams Bourbon, Elijah Craig, and Deep Eddy Vodka.
Get the D CEO Newsletter
Stay up to speed on DFW's fast-moving business community with weekly news reports, interviews, and insights.
Author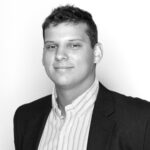 Ben Swanger is the managing editor for D CEO, the business title for D Magazine. Ben manages the Dallas 500, monthly…