Josh Irving was about 40 yards from the pin after his drive on the first hole at Lakewood Country Club. The uphill shot was blind, with a bunker right in front of the green. "I'm just going to chunk and hope," he laughed. He hit it well out of the rough and we walked up to the green. But his ball was nowhere to be found.
"I think it might have gone in," Irving said, completely stunned. Sure enough, there it was—his Socorro Tequila-branded Titlelist Pro-V1 was nestled in the cup for an eagle on the very first hole.
Irving and co-founder Pablo Antinori launched North Texas-based Socorro Tequila, which is under the I&A Agave Spirits brand, about three years ago. Going into the venture, the duo didn't have any money or experience starting their own brand. All they had was a desire to make their own tequila. "We were inspired and we decided to follow that inspiration until we saw that it was alive or dead," Irving said.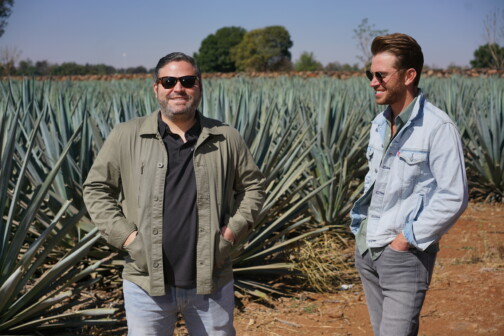 Leading up to its launch in April of 2020, the pair visited 25 distilleries throughout Mexico and raised $1.265 million in a friends and family fund. Midway through the tours, the Socorro (which translates to "help" in English) brand was born. And for Irving and Antinori, the company morphed into much more than just making tequila.
It became about the people of Jalisco, Mexico, many of whom have crippling food and clean water insecurities. "We were at a restaurant and a girl came up with her brother; they were selling candy," Irving told me on the fourth tee box after back-to-back pars. "Pablo asked her what she was going to do with the money and she said, 'We need money for water and food for our family.'"
That was the impetus behind the company's "Case for a Case" campaign. With each case of tequila sold, Socorro donates a case of clean drinking water to underserved populations in Jalisco. To date, approximately 35,000 cases of water have been donated to nine orphanages, two nursing homes, and three churches in various towns.
"You want to talk to the least philanthropic people you've ever met, talk to Pablo and I prior to starting this venture," Irving said after two straight bogeys on the par 5 fifth and par 3 sixth. "But money is tangible and inspiration is not—and I will take the intangible every day."
Within the orphanages, the company has also given computers and taught English to children. "We're different because we genuinely care about highlighting everything that Mexico is from a culture, from a craftsmanship, and from a history perspective," Irving said.
The entrepreneur played college golf at Stephen F. Austin State University. Although he said he regressed each year, his obsession for the game grew. "But my obsession is what caused me to get worse," he told me as he stared down a 150-yard shot into the pin. "And it didn't hit me until my senior year that I was not going to play professional golf for a living—I was living in denial for a lot longer than I should have." Irving stuck the shot 20 feet behind the pin.
Out of college, Irving got a gig as a caddy at Dallas National Golf Club in 2010. Three months into the job, he caddied for Mike Meece, President George W. Bush's former chief of staff. During that round, Meece asked Irving what he was looking to do for work. "I told him I was looking into distributors," Irving recalled. "And he told me he knew Bennett Glazer, who owned Glazer's." (After a merger, the company is now known as Southern Glazer's.)
Irving finished the front nine logging par-bogey-par-par for a +1, 37 heading into the turn. He admitted his putting was a bit off-kilter—but the 2015 Texas Golf Association's Player of the Year had taken more than two months off of golf before our outing in January.
Meece set Glazer and Irving up with a round of golf—a game that also included David Campisi in the trio. Out of that round, Irving secured his first job in distribution. "I was placed in Pasadena, Texas, selling Boone's Farm, moscato, and other crazy stuff to 110 gas stations, two Walmarts, and three CVS's and Walgreens," he said. In 2011, after eight months working outside of Houston, Irving was transferred to Fort Worth to sell liquor to retailers.
After more than four years of working for Glazer's, Irving joined Chopin Imports, where he sold every category of spirit including tequila to Mexican markets. "It was there that I fell in love with the Mexican culture," Irving said. While with Chopin, Irving met Socorro co-founder Antinori, who was selling tequila for Glazer's at the time.
"I told my wife that this is the guy I'm going into business with," Irving said. After closing its capital raise in December 2019, Socorro Tequila was officially born during the last week of April 2020.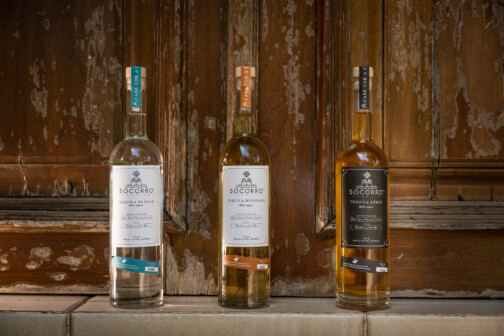 Today, the brand can be found in 750 stores throughout Texas and 680 restaurants. As he knocks in a par putt on the par 3 12th, Irving said all the major retailers carry Socorro, but added that "The world is dying because of the big corporations that are taking over.
"The coolest people in the world are mom and pop liquor stores who are working from sunup to sundown trying to make a dollar—and catering to the big guys is a poison," he said, "Our structure is built in a way that everyone gets the same price from us."
Up until July 2021, Socorro was staffed only by Irving and Antinori. Now, the company has 10 full-time employees, and by the end of 2023, Irving says the company will grow to 21.
"There are 500-pound gorillas out there—the Pernods, the Diagio, the Gallos—with 5,000 battle warriors," he said on the par 5, 17th hole from the fairway bunker. "Give me my 12, and we're such savages, we will destroy them. They don't want to go to war with us. And that is who we are as a company."
Irving is in the business to build the Titos of tequila, he says—but the philanthropic impact is what he cherishes most. Every three months, he visits the orphanages the company supports, and says getting tackled by 50 kids is the most fun he can have. In terms of the numbers, though, Socorro closed 2022 accounting for the mass majority of I&A Agave Spirits' more than $4 million in total revenue. Within Texas—the market Socorro prioritizes—revenue was $3.2 million, an increase from $2 million in 2021. This year, Irving says I&A Agave Spirits will eclipse $7 million in total revenue and $6.2 million in statewide revenue with Socorro being at the forefront at those earnings.
"In two years, you are not going to be able to say tequila and Texas without saying Socorro," Irving said on the final hole as the sun set beyond the Lakewood Country Club clubhouse. "It is a wave that is coming. And by 2025, I think we will hit 100,000 cases sold just in Texas."
Irving finished the day with a +6, 77. It certainly was not his personal best, but his eagle to start the day ranks out as a top moment thus far in D CEO's On the Links With series.
Get the D CEO Newsletter
Stay up to speed on DFW's fast-moving business community with weekly news reports, interviews, and insights.
Author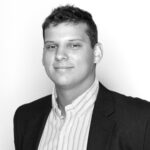 Ben Swanger is the managing editor for D CEO, the business title for D Magazine. Ben manages the Dallas 500, monthly…