Dallas College
Justin Lonon, Chancellor
Justin Lonon has been named the eighth chancellor of Dallas College, where he recently led efforts to re-name the system's seven community college campuses across Dallas County under one, Dallas College, moniker. Lonon has previously served as executive vice chancellor, interim president, vice chancellor, and several more leadership roles with Dallas College prior to his promotion. As Chancellor, he will now lead 125,000 students and oversee $204 million in economic impact.
Education: University of Maryland Global Campus (PhD), University of North Texas (MPA), Missouri State University (B.S.)
---
Skiles Group
Keyan Zandy, Chief Executive Officer
Keyan Zandy will focus on innovation as well as hiring and retention, business development for client acquisition, growing market share, diversification, and more at Richardson-based construction firm Skiles Group. He joined Richardson-based construction firm Skiles Group in 2014 and is being promoted from his most recent role as COO. Zandy also founded, and is CEO of, Smart Safety.
Education: Texas A&M University (B.Arch)
---
B+E
Wayne Bares, Founding Broker
New-York based brokerage B+E has announced the opening of its Dallas office and named Wayne Bares the area's new lead. With nearly $1 billion in career property sales, he will focus on single tenant net lease properties in Texas and nationwide. Bares was previously vice president of capital markets, healthcare and office at Colliers International. The new office is the company's eighth location.
Education: Nouveau University (MBA), University of North Texas (B.S.)
---
Nunzio Marc DeSantis Architects
James Suggs, Partner
James Suggs will continue his focus on large scale hospitality and multi-use projects after his promotion to partner from vice president. An architect for more than 40 years, Suggs has worked on projects including Broward County Convention Center Omni Hotel, City Place Intercontinental Hotel, The Auberge at Bishops Lodge, and the Chatwal Lodge.
Scott Eisenhart, Partner
Before becoming vice president of NMDA in November 2017, Scott Eisenhart was associate principal and senior project architect at Laguarda Low Architects, where he had risen through the ranks over nine years. In his new role, Eisenhart will help lead the overall company vision, growth, and management. He will continue in his role as principal project manager as well.
Education: Oklahoma State University (B.Arch)
Daniel Sacco, Partner
As a partner, Daniel Sacco will oversee corporate growth and operations initiatives for NMDA. He is also the principal project architect for the domestic and international resort design studio. Prior to his new role, Sacco served as VP at NMDA for the past two years and as associate for almost four. His company says his work is "anchored in the classical tradition."
Education: University of Notre Dame (B.Arch)
Christina Straughan, Associate Principal and Creative Director
In Christina Straughan's new position, she will work with the partners on branding, design concepts, marketing, and communications. Prior to joining NMDA four years ago, she served as marketing manager with HRV Hotel Partners for less than a year and was vice president and marketing manager for nearly 16 years at HKS.
Education: Texas State University (BBA)
---
High Street Residential of Trammel Crow Company
Kevin Hickman, Senior Vice President
In his new role, Kevin Hickman is responsible for multifamily investment development management, execution, and more. He previously served as managing director of development in North Texas for Mill Creek Residential. His responsibilities included managing all aspects of the development process, including site acquisition, due diligence, entitlements, design, financing, and disposition. Kevin has also held leadership roles with PegasusAblon and Sarofim Realty Advisors.
Education: Southern Methodist University (MBA), University of North Texas (BBA)
---
Stream Realty Partners
Dennis Skelly, National Managing Director of Property Management
In his new role, Dennis Skelly will lead Stream Realty's properties and accounting teams and oversee its national property management platform nationwide. Skelly will also collaborate with SRP's leaders across all service lines to grow the properties and services offered. Skelly has been serving as managing director of property management in San Antonio since joining the Stream Realty team in 2021.
Education: University of Maryland (M.S.), (B.S.)
---
Foundry Commercial
Jim Hayden, Managing Director of Corporate Solutions
In his role, Jim Hayden will focus on expanding and developing partnerships with corporate real estate departments. For more than 16 years prior, Hayden served in several leadership roles at CBRE, including managing director, and was national director of business development at the Staubach Company for eight years prior to that. Over his career, Hayden has managed client relationships and global account teams of 400+ members and portfolios of more than 24 million square feet with annual operating P/Ls of more than $875 million.
Education: Southern Methodist University (BBA)
---
Pollo Campero
Blas Escarcega, Director of Franchise Development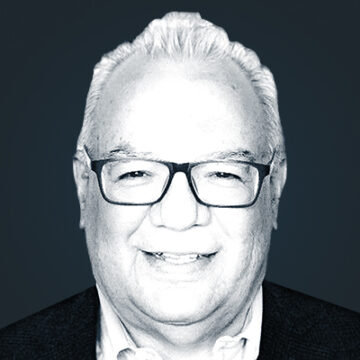 A restaurant financial executive based in Dallas, Escarcega was previously CFO at Desert Eagle, an Annheiser Busch distributor, before joining Guatemalan-based Pollo Campero's Dallas operations as corporate controller in 2007. In his new role, Escarcega will drive brand and business growth for the chicken franchise's 82 U.S. locations. The company hopes to reach 250 American locations by 2026.
Education: The University of Texas at El Paso (BBA)
---
Allen Economic Development Corp.
Jan Jungmann, Business Retention and Expansion Manager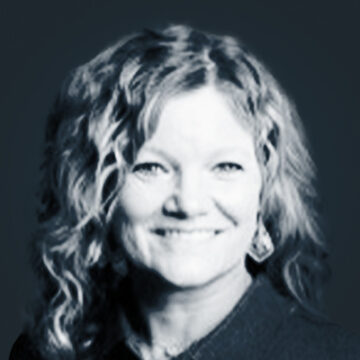 Jan Jungmann previously served as director of business development at ProNail Roofing & Solar for more than a year and as director of community engagement at Christian Care Senior Living Communities during the year prior to that. In her new role, Jungmann will focus on building business relationships and connecting Allen businesses with local resources.
Education: Concordia University (M.A.),Abilene Christian University (B.S.)
Get the D CEO Newsletter
Stay up to speed on DFW's fast-moving business community with weekly news reports, interviews, and insights.