Gambling
The city initially approved legal card rooms. Then it reversed course. Why are we the most Puritanical place in Texas?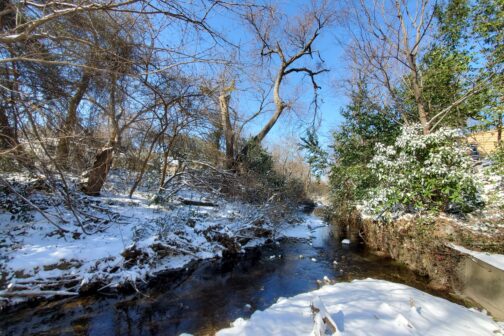 Dallas History
Much of what I have learned writing about Dallas these past 12 years can be summed up in the story of Julien Reverchon, one of the many misunderstood misfits who make this city great.
One Day In...
Stop for a taste of small-town Texas (and Korea) between Dallas and Denton.
Urbanism
The city will begin to design plans to tear down and rebuild the hulking monstrosity, but that in itself won't solve the problems Council is hoping to fix.
Local News
COVID cases plummet, Oak Cliff and the housing market boom, and Uptown reels after latest shooting
Local News
Dallas is freaking out ahead of the approaching winter storm
Local News
Two men arrested in connection to Colleyville synagogue siege, the city may buy housing for the homeless, and snow possible north of town
Urban Design
An op-ed in the Dallas Morning News reminds us that a great urban neighborhood won't 'magically' sprout from the ashes of I-345. So the city and its partners need to start planning what that looks like.
Local News
The COVID surge continues, airlines and telecoms fight over airspace, and a megachurch founder faces sexual abuse accusations
Transportation
The idea of Vision Zero is noble: one traffic death is one too many. But does the strategy work?