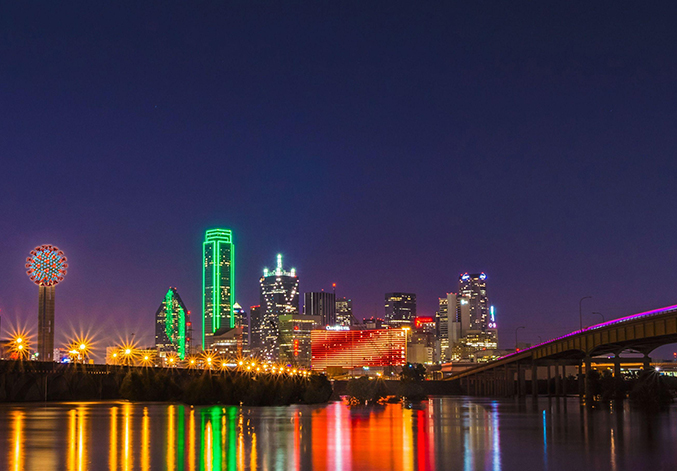 Commercial Real Estate
We know the problems that inequality has caused in Dallas, but the status quo is not intractable, says StreetLights Residential SVP Bob Voelker.
Commercial Real Estate
On a purely economic basis, density is much more efficient, says StreetLights Residential SVP Bob Voelker. Here's why.
Development
A proposal being discussed at Dallas City Hall would require multifamily developers requesting up-zoning (higher density, more apartments per acre) to include affordable housing in the project.
Downtown Dallas
Are we mature enough as a city to have this dialogue, trying to do what is best for the city and all its residents, both short-term and long-term, without immediately reverting to our old ways of name-calling? The minute we play the North vs. South Dallas card, or pit White vs. Black vs. Hispanic, we demonize very well intentioned, thoughtful people who, if you really get to know them and are willing to listen, have the best interests of the entire city at heart.
Downtown Dallas
Downtown Dallas has approximately 8,000 residents, and a goal to hit 13,000 by 2018. With changing demographics and a focus on urban living across the country, we need to set our sights higher.
Uncategorized
I've become a huge promoter of the potential that Texas, and Dallas-Fort Worth in particular, has in store for the next 30 or so years. We live in an exciting place at the right time, and several large events over the next couple of years are going to take the region on bold new paths.
Uncategorized
Dallas has an amazing skyline, to the point that at times we fixate on the vertical. Walking through downtown and looking up is at times breathtaking, with juxtaposed views of modern commercial office buildings, revitalized historic structures, recreational facilities, and worship centers. At the 20-foot-and-up level, it is hard to find a better city.
Economy
A recent report presented at the Texas Transportation Forum indicated that Texas could quickly become the most populous state in the country, passing California by doubling our population between 2010 and 2050. From a real estate development standpoint, this dramatic increase in population is exciting.
Residential
After years of planning, Lancaster Urban Village, a transit-oriented development, is under construction and one big step closer to rebranding the area to spur revitalization and economic development.
Uncategorized
Several local real estate projects are securing gap financing by luring foreign investors to create American jobs in exchange for U.S. visas. Most of this money is coming from China under a U.S. Customs & Immigration Service (USCIS) program known as EB-5.