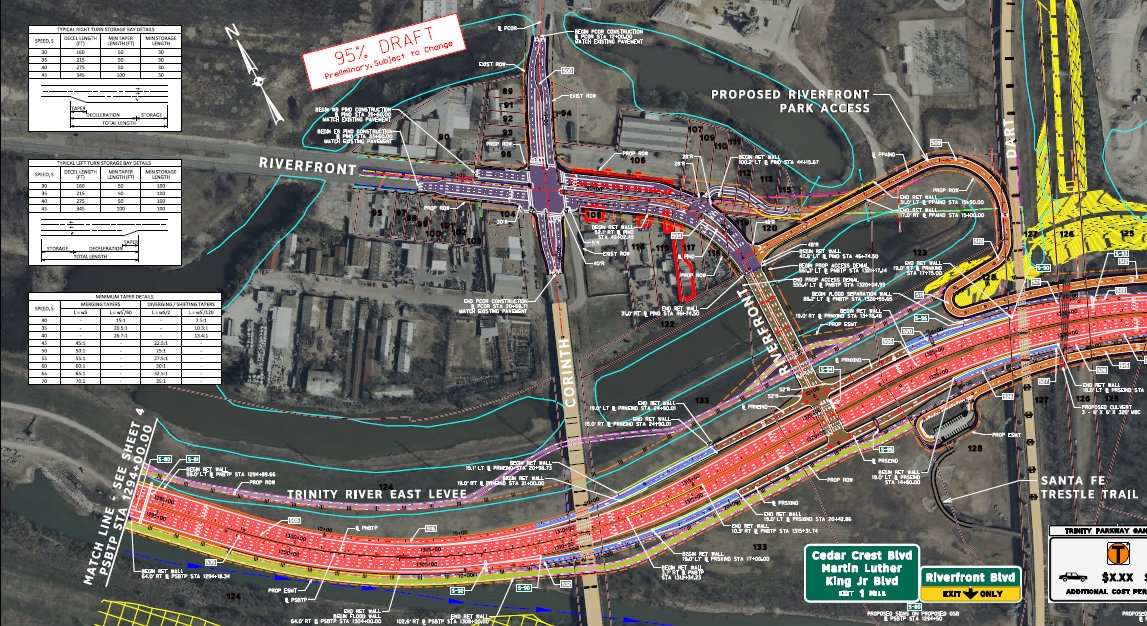 Is the City Council About to Kill the Trinity Toll Road?
Follow-up question: is Robert Wilonsky a reporter or a columnist?
Yesterday afternoon, Robert "Fingers of Fury" Wilonsky broke big news out of City Hall. Five council members sent a memo to Mayor Mike Rawlings and City Manager T.C. Broadnax demanding that the next council agenda include a vote on a resolution that would do away with the Trinity toll road. And the mayor, who has defended that road — or at least defended a process that would allow the road to be built in the future — basically said, I'm not going to support this road any longer. Like I said, big news. Good scoop.
I'm a little confused as to why the DMN's City Hall reporter, Tristan Hallman, didn't bring us this news. But whatever. What I really can't stop marveling at is this passage in Wilonsky's story:
I did not call Rawlings for this column; all I did was ask his office if he planned on putting the resolution on the first voting agenda after summer break. Rawlings called from vacation because he wanted to reiterate that he's focused solely on planting a version of the park pitched in October — Michael Van Valkenburgh's sprawl of trails and bridges running over and next to a river restored to its natural meanders, funded with Annette Simmons' tens of millions, run by a Local Government Corporation.
I believe — and maybe I'm in the minority here — that the city columnist for a major metropolitan newspaper should not be impressed with himself if a mayor calls him from vacation, especially if that mayor once appointed the columnist's wife to a board position with the city's public library. Now, if the mayor had left vacation early, tried to catch a flight back to Dallas, had been forced instead to ride in the back of a moving truck with a polka band, and then showed up at the columnist's front door to answer his question, then the logistics of the question answering deserve inclusion in the story. Any reasonable editor with a good night's sleep would have adiosed that back-patting.