We were on the way to snorkel at Islas Marietas National Park off the coast of Punta Mita when a mother humpback whale and her calf began breaching, breaking the water's choppy surface with misty spouts and playful jumps.
It was a bit late in the season to see whales, our Dressel Divers guide noted, but there they were. It was almost as if the calf was putting on a show for us, launching out of the water and splashing down repeatedly as its mother bobbed along protectively. It was a perfect metaphor for the second word in our setting's name, Mita, a take on the Aztec word Mitclan, which means "gateway to paradise."
The Fun
Just a couple hours by air from DFW, gorgeous, swimming-friendly, sunset Mexican beaches await at Punta Mita. A short ride up the coast from the hustle and bustle of Puerto Vallarta, Punta Mita offers a quieter beach existence without losing any of the amenities.
I lodged at Hilton's luxury brand Conrad Punta de Mita, named for the hotel chain's founder. As one who usually travels with two wild boys under six, I wasn't two steps into the lobby before I knew this would be a relaxing and rejuvenating trip. I didn't make it to check in before I was offered a spicy margarita to sip on as I received my room key. The open-air lobby boasts Instagrammable decor and light fixtures that open up to the lushly landscaped grounds, massive pool, and sandy beach beyond.
When I arrived at my room, which was larger than my first apartment, I could feel the stress of work and parenting leave my body as I dropped onto the plush bed and explored the luxurious space. Before the trip, I wouldn't have said I was a balcony pool person, but having my own body of water to sit near and read while taking in ocean views is now my favorite way to relax. The beach was also peaceful, and the water was clear and warm in March, with temperatures hovering between the mid-70s and 80s for the entire trip. If lounging beachside is more your style there is ample opportunity, or you can enjoy beach vistas from the massive infinity pool located near several beachside bars and restaurants.
As much as I wanted to take it easy, the hotel offers a plethora of activities and gastronomical adventures, and my three days there were not enough to fully explore everything the hotel had to offer.
I treated myself to the hotel's world-class spa between plunge-pool sessions. I chose the Chilate treatment. Named for a traditional drink for indigenous people along Mexico's Pacific coast starring cacao beans, it included a cacao-infused exfoliating massage in which the sweet chocolate aromas carried me far away from dad or work life. The spa's peaceful energy, professional staff, and calming post-treatment bamboo nook that showcased ocean views started my day on the perfect note.
That afternoon, I sought adventure on the Pacific, signing up for a snorkel trip at the Islas Marietas National Park, a protected refuge and UNESCO Biosphere Reserve off the coast of Punta Mita. After taking our time getting to the islands to watch the whales play, we explored the surrounding waters, which are home to a large population of blue-footed boobies. Under the water, the islands' coral reefs abound in tropical fish and manta rays, which we could see clearly even on our low-visibility dive day. Nothing whisks my mind away more than floating with the rhythms of the water, my thoughts and eyes focused on a colorful fish living with the same simplicity.
The next day we took a trip to Sayulita, a bohemian-chic town farther up the coast, squeezed between the Sierra Madre mountains and the 200-mile stretch of coast called the Riviera Nayarit. The village streets were still adorned with streamers from Holy Week, and the town bustled with a mixture of surf-seeking nomads and boutique shoppers. Whether you want a slow lunch on the beach or an afternoon scoping out a unique piece of art or jewelry crafted by indigenous artists, Sayulita has a little something for everyone.
My last day was a pool day at the resort. The adults-only pool makes for a quieter afternoon, while the family pool, complete with a water slide and infinity drop-off, offers kid-friendly fun. Reserving a cabana is the way to go, and the attentive staff ensured we never had an empty glass. If you would rather swim up and order your own beverage, the Aura Pool Bar is always ready to keep you hydrated.
The most memorable part of the trip may have been the tequila and mezcal tasting experience in the hotel's Agave studio. The tasting included education and sampling of several varieties of Mexico's most famous liquor, from dangerously smooth and sweet Blanco Tequila to the amber tones and caramel notes of Añejo Tequila (my favorite), which is aged in oak barrels for up to a year. The accompanying bits included a crunchy chapulín (grasshopper) for the more adventurous eaters, which tasted like a crunchy piece of popcorn.
Beyond the incredible sensations evoked by the food and drink, my favorite part of the Agave studio experience was learning about the different agave varietals, how the agave is grown (some plants can't be harvested for 20 years), and how mezcal is made. Nayarit, the Mexican state in which Punta Mita resides, is one of only five Mexican states that produce tequila.
The Food
I'm a big fan of good food while on vacation. In fact, most of the activity and exercise I undertake on a trip is in service of making room for the delicious meals that await. Conrad Punta de Mita does not disappoint, with many options that shine in presentation as well as taste.
We began most days with the extensive breakfast buffet at Arbol (tree), which provides indoor and outdoor dining that overlooks the curated grounds and pool. In addition to baked goods and a traditional breakfast buffet, the made-to-order omelets, breakfast tacos, and quesadillas were among my favorites. The chefs even accommodated my request for migas made with chorizo and peppers, a recipe I make at home all the time. Everything was fresh, as spicy or mild as you like, and delicious.
Arbol made for an excellent way to close out our evenings as well. On our last night, we started with beef stew tacos with crumbles of Oaxaca cheese, and I ate every bite of the mole braised short rib, an incredible mix of familiar and the exotic. We finished the evening with s'mores on the beach, where we found an already-made fire and picnic baskets with everything we needed. It was a moment so perfect, I would have welcomed an interruption from my 3 and 5-year old boys, just so they could enjoy the picnic as we were.
The most memorable of the meals was our lunch at Mezquite, an open-air eatery right on the beach, where all the food is prepared over open coals. As we did with nearly every meal, we dug into some fresh guacamole. Then, we opted for the Zarandeado, a meal where we got to watch fishermen catch our lunch in the surf just a few hundred yards from the restaurant. They brought it in by boat just minutes before the whole fish was cooked over a live fire. Talk about fresh and local! We gave up counting calories and finished the meal with fresh churros.
My favorite dinner was at the hotel's signature restaurant Codex, a secluded beachside space where diners explore traditional Mexican dishes accentuated with modern techniques. You will want to order the oysters and the pork belly confit tacos, and the roasted Pacific sea bass hit the spot when paired with Codex's unique green mole. We finished with what the restaurant calls the Three Golds of Mexico, which included an avocado chocolate mousse, vanilla cake, and a cacao pod filled with vanilla.
Growing up, our family's annual vacation was to the Texas coast, where I would spend hours in the surf, jumping waves, body surfing, and hunting for hermit crabs. The beach has always called me and felt like home, so I knew that before I left, I needed one more swim in the clear Pacific waters of Punta Mita. As I floated in the warm, gentle undulations and reflected on all that the region and Conrad Punta de Mita had to offer, I knew I had arrived on the other side of the "gateway to paradise."
Get the D CEO Newsletter
Stay up to speed on DFW's fast-moving business community with weekly news reports, interviews, and insights.
Author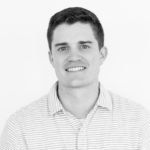 Will is the senior editor for D CEO magazine and the editor of D CEO Healthcare. He's written about healthcare…