End the date night debate about where to eat and which movie to see and give your standard night out an overhaul by booking a datecation at Four Seasons Resort and Club Dallas at Las Colinas. Upgrade a typical few hours out to an entire weekend away. Four Seasons Dallas is Texas' original urban resort, far enough away from your own driveway to feel like a true escape, but close enough to get there in no time at all. Situated perfectly between Dallas and Fort Worth, it's not only well within reach but offers affordable luxury, too. There's no better way to unwind, reconnect, and savor the opportunity for date night done right.
[d-embed][/d-embed]
1. Coffee with a view. Although Four Seasons Dallas is also a top choice for families, vacationers, and business travelers, it's as if the resort were designed with downtime for couples in mind. Kick off the weekend with a morning cup of coffee on your private villa that overlooks the Resort's scenic TPC golf course, a Certified Audubon Cooperative Sanctuary. This may just inspire you to take a few swings yourself.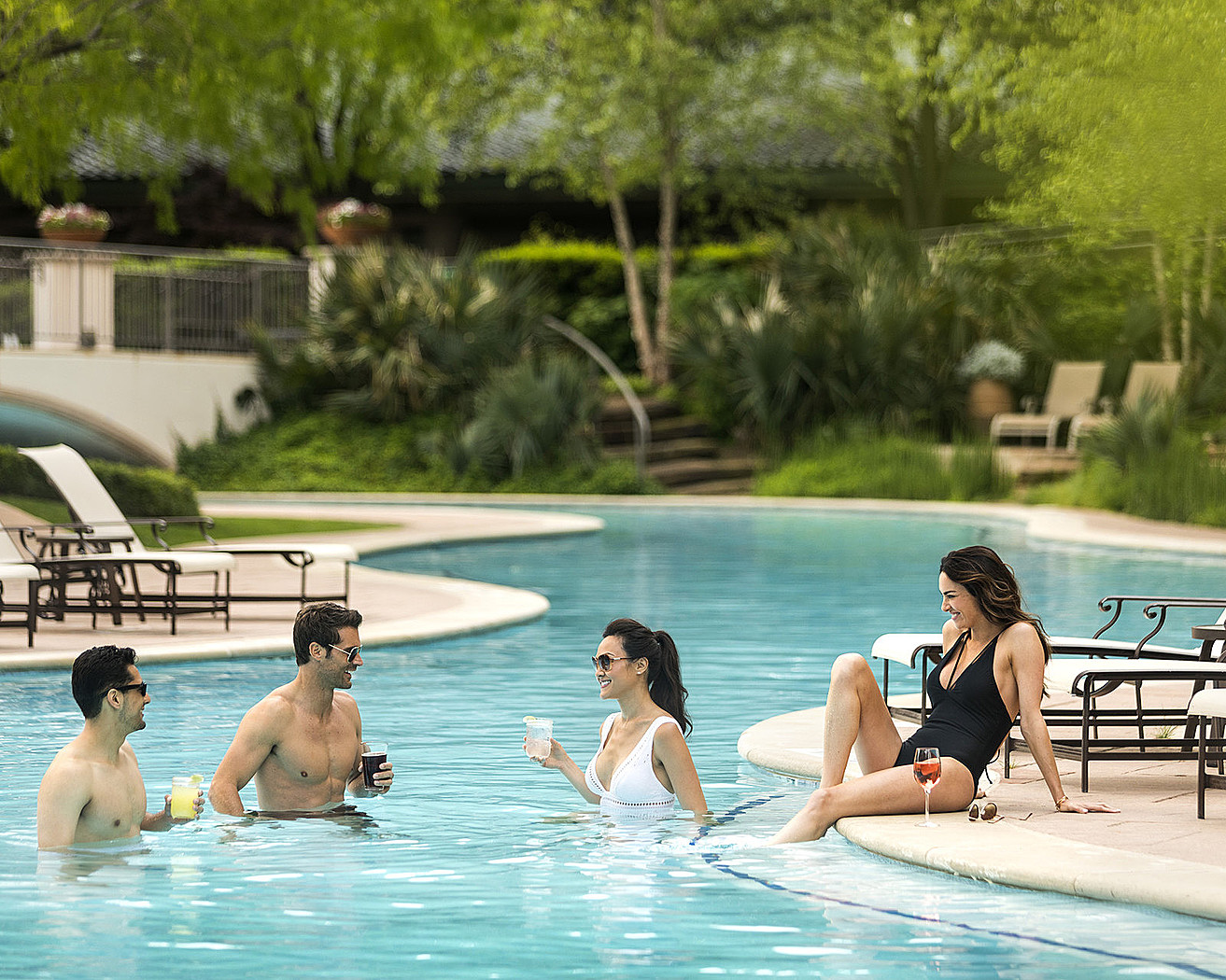 2. Pool it. Spa it. Or both. Whenever you decide to leave your balcony or the course, follow it up by soaking up the sun from a private daybed at the main resort pool, ordering drinks and light snacks poolside between diving into to the water or a great book. Or, indulge yourselves with a couple's massage at the Resort's Well & Being Spa. You can each choose your own massage but enjoy them side by side. Healing hot stone, stress relief, Thai, deep tissue—the spa's massage menu offers plenty of ways to achieve the relaxation you've been waiting for.
3. Turn in for the night or turn it up. You'll quickly realize the Resort is well suited for either. Catch some live music on the patio at OUTLAW Taproom and talk about anything but work or the kids while enjoying appetizers, Texas beers, wine, and hand-crafted cocktails. Live music is offered on-site from 6 to 9 p.m. Thursday through Saturday, and if your getaway takes place during the week, be sure to take advantage of happy hour from 3 to 6 p.m. Monday through Friday. No matter what you order, you can't go wrong, but if you're undecided, go for the Janis (yes, as in Texan musician Janis Joplin), made with a Patron-certified custom batch of single barrel Patron Anejo which is bottled exclusively for Four Seasons Dallas.  The Janis was created by bar manager Alfredo Sanchez, who is a tequila specialist, sommelier and mezcalier.  Spend the evening sipping and quizzing him on his tequila knowledge.
4. Reminder—you're not cooking this weekend. When you book or upon arrival, reserve a table for two at LAW, the Resort's signature restaurant serving dishes from land, air, and water—with a Texas twist, of course. If it's brunch you crave, LAW has that, too. LAW Benedict with brisket, Guajillo-Brisket Omelet, Texas-Size Biscuit and Gravy—it's a delicious prelude to whatever comes next.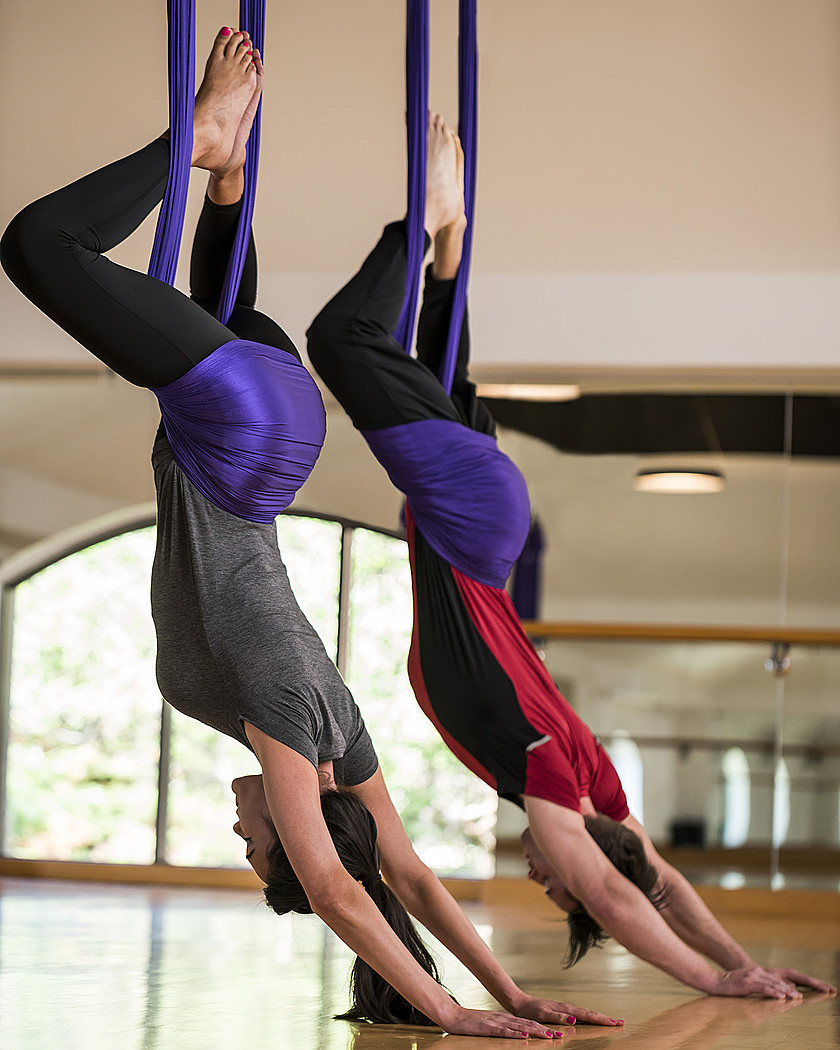 5. Work out, then wind down. In between eating or relaxing, you won't be at a loss for things to do. Improve your tennis game with a friendly couples' competition or take a cardio tennis clinic on one of 12 indoor/outdoor tennis courts. Go for a jog on the resort's lush jogging track or be adventurous and take a new exercise class together. Choose from more than 60 classes offered at the Resort each week, including Surfset, Total Body Conditioning, and AntiGravity Aerial Yoga taught by group exercise coordinator Meg Plotsky who is certified in eight levels of AntiGravity Fitness. End each day by planning your next visit here fireside over a glass of wine at any one of the Four Seasons' cozy fire pit lounge areas nestled around the resort—there's one waiting for you both.
To book your couples' getaway at Four Seasons Resort and Club Dallas at Las Colinas, visit online or call 972-717-2499.  Click here to sign up for Four Seasons Resort Dallas' marketing newsletter to stay in the know about all events, activities, and promotions at the Resort.
Get the TravelClub Newsletter
Explore the best deals, inspiration, and opportunities for your next travel destination to escape in style.