Dallasites seeking a quaint weekend getaway, without the fuss of hauling luggage through a crowded airport, may find what they're looking for in Granbury, Texas. The sleepy town, just 70 miles southwest of Dallas, boasts an array of annual festivals and events, vintage shopping, dining, vineyards, and one of the most darling town squares in the state.
I was invited to spend a weekend in Granbury and several times throughout the trip forgot that I was only an hour away from the Big D.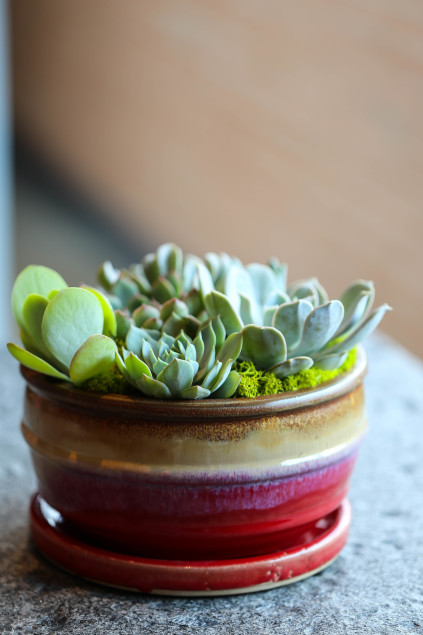 The Windmill Farm
We started the trip with a drive through The Windmill Farm. Chuck and Ruby Rickgauer have collected and preserved more than 40 windmills throughout the years. They also offer bed-and-breakfast accommodations in their private cabins.
Our next stop was Barking Rocks Winery, situated just around the corner from downtown Granbury. Owners Sissy Andrews and Lawrence Tiberia grow grapes on-premises and source from Texas' fertile Hill Country. "Everything is subject to blend here," a playful Tiberia explained. "We're serving wine we think tastes good. Tradition, although kind of important, is not the last card we're playing."
This laid-back winery was established in 2009, and its tasting room opened in 2014. While the owners are not mass distributing their wines as of yet, vino-lovers can stop by and order a glass (or three) of their red or white blends. All of the grapes used in Pemberton Cellars' wines are grown on site in their vineyards. There are currently seven and a half acres planted, and they're aiming for 12 in the not-too-distant future. The winery also plans to build a covered patio to accommodate live music performances.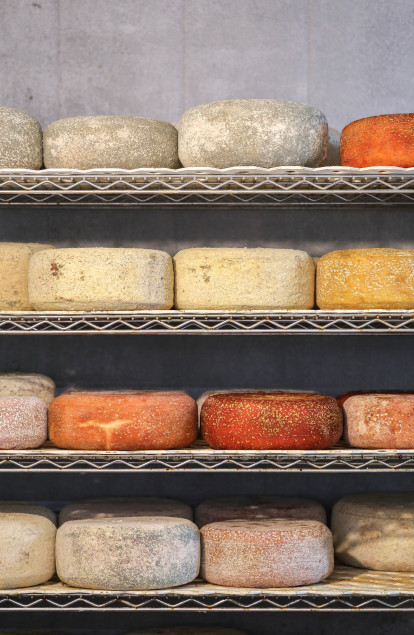 Eagle Mountain Farmhouse Cheese
Dave Eagle began making cheese in 2009 and produced his first commercial cheese in 2010. Eagle is currently making up to 800 pounds of cheese per week in his quaint shop on E. Lipan Drive, which he says is "frequented by bikers, cyclists, and classic cars." Eagle plans to import a cheese case to add to his shop and aspires to add ice cream to his repertoire. "I want to have my hands on everything," he said while showing us around his facility.
We stopped at the family owned restaurant that's situated just off of the downtown square. The menu features barbecue, cajun staples, and a variety of sandwiches. Order a cup of gumbo; you won't regret it.
You may forget that you're in Texas as you sip a glass of wine on the porch of this lively winery. Bluff Dale Vineyards offers wine tastings by the glass or full bottle service for parties up to 40.
This award-winning bed and breakfast, located less than three blocks from the downtown square, offers 15 lavish rooms, a saltwater pool, and sprawling views of Lake Granbury.
Mingle with locals and tourists at this popular wine shop, situated directly off the downtown square. D'Vine Wine offers wine by the glass, by the bottle, and personal labels. Guests can even make their own wine.
Eighteen Ninety Grille and Lounge
This popular steakhouse located off the square was busy during Friday night dinner service and for good reason. The cozy environment, strong cocktails, and selection of fare make it an ideal go-to destination for date night and special occasions alike. The menu offers items such as crab cakes topped with house-made remoulade sauce, jalapeño bacon mac and cheese, shrimp and grits, and steak. So much steak. Make sure to save room for dessert because they have a banana pudding that'll blow your mind.
This popular brewery hosts a tour event every Saturday. Admission is $10 and includes live music, a full tour of the facility, and a logo-printed glass for beer tastings.
This historic bed and breakfast located right on the downtown square is a must-stay for those who appreciate a little history with their accommodations. Casa Farina offers three luxurious rooms, each adorned in rich woods and antique furniture. Fun fact: Jesse James was rumored to have stayed in the room aptly named the "Jesse James Suite." Hungry? Head down to Farina's Winery & Cafe and nosh on hand-tossed pizzas and pastas.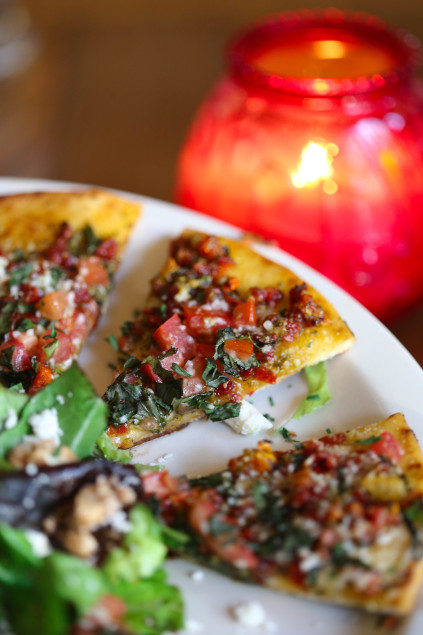 Get the TravelClub Newsletter
Explore the best deals, inspiration, and opportunities for your next travel destination to escape in style.