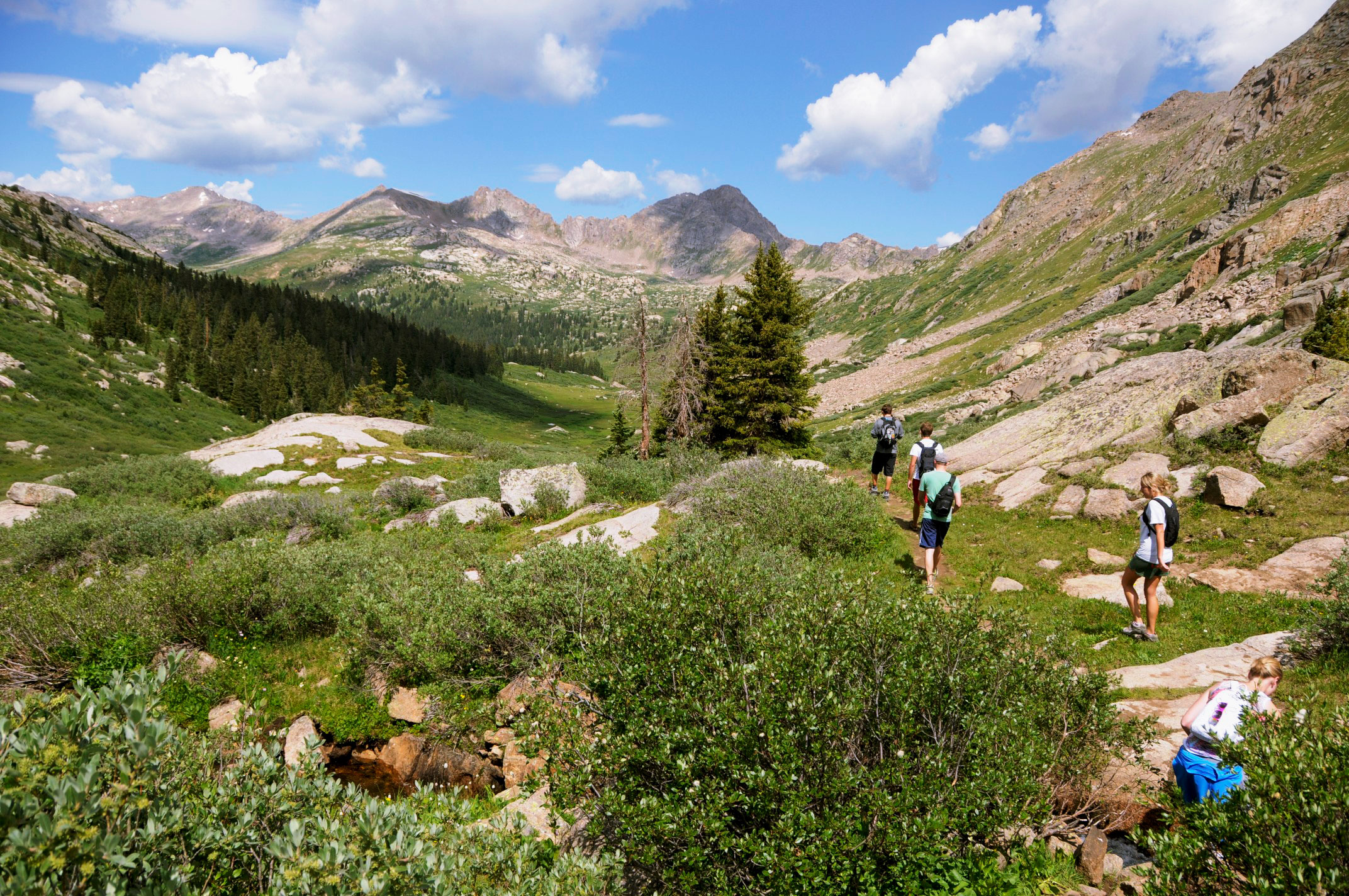 There is a man's face at the end of my rifle. It's squinting at me, and its facial nerve has ordered dozens of tiny muscles to hike its lip in mild disapproval. "Nope, you're left-eye dominant," the man says, then disappears from my line of sight.
I realize that my head has been cocked awkwardly over the top of the rifle. I'm right-handed, yet my right eye is shut tight and my left eye is dictating the aim. When I shove some bullets into this thing and squeeze, I miss the mark by half a foot.

The man at the end of my gun was Karl Page, an instructor at The Aspen Outfitting Co. inside the St. Regis Resort. We're about 20 miles outside that idyllic, high-class mountain town preparing to shoot at clays that come sailing out of what's called a trap house.
It's September in Aspen, and the mountains are covered in bright yellows and deep greens. The snow has yet to blanket anything except the tip-tops of these massive mounds, and the Silver Queen Gondola lift in the center of town functions solely for the views. Tomorrow, we're set to wake up before daybreak and go hunting for pheasant, quail, and partridge with a pair of dogs. An English pointer sniffs out the birds, and a springer spaniel flushes them out.
This isn't the Aspen you'd see in the winter. I'm comfortable wearing a windbreaker and a baseball cap, sucking in cool, crisp air. Later, I'll ease into waders and fight the current of a nearby river in an unsuccessful fly-fishing bid for trout.
You may not see snow this early and the weather is fickle. That night, while walking through downtown, I turned a corner and the previously beautiful sky opened up and dumped rain on everyone meandering through town. The downpour also drenched the grass where we were going to go hunting, zapping the dogs' ability to follow the scent of the birds. Alas, we went on a hike instead.
I'm about 10,000 feet up, about halfway done with the steep Cathedral Lake hike. The land levels out after another hour or so, and I'm rewarded with a small, surreal aquamarine body of water near its summit. But from where I am now, the Aspen trees are neon yellow, and as I'm staring into a valley at hundreds of them it's almost too much—my eyes dilate, my depth of field is shot, and the realization suddenly sets in that if I lurch forward even an inch too much I'll plummet down the rocks where the mountain goats sometimes roam. (Come to think of it, maybe this disorientation was because of all the wine from dinner the night before.)
Aspen is a place that balances its natural, outdoorsy excesses with the five-star staples of home you'd find anywhere—except on a much more concentrated level. After the hike, we sink into a booth at the Ajax Tavern downtown and I had an upscale version of an In-N-Out Double Double and a Dale's Pale Ale. Chef's Club by Food & Wine, the on-site restaurant in the St. Regis, features dishes that are served at some of the best restaurants in the country. The eatery nails the Korean braised goat and dumplings, no matter that the dish's home base is 1,200 miles away at the James Beard-award winning Underbelly in Houston.

This is a resort town with only 6,700 permanent residents and an airport that sees an annual 240,000 visitors. So when you're ready to soak your thigh muscles after a hike or rest your trigger finger, there are plenty of luxurious, relaxing hotel rooms into which you can disappear. I stayed at the Aspen outpost of the St. Regis chain, a classy mountain resort with wood-paneled elevators and hotel rooms with clawfoot tubs. Each evening kicks off with a staffer slashing the cork off a bottle of champagne with a saber in the courtyard. 
But my favorite St. Regis amenity isn't technically an amenity at all. It is Jon Hollinger, the tall, white-haired, gravelly voiced man who founded and owns The Aspen Outfitting Co., which is tucked into a hallway enclave not far from the front desk. Hollinger, 71, has lived in Aspen since he was 24 and can give you detailed background about the mountains, about the native plants and animals, and about the best portions of the river to fly fish in. He can also tell you about what makes this place appealing to folks like the gonzo journalist Hunter S. Thompson, who once ran for sheriff here.
It's easy to see Aspen as a playground for the rich, and in many respects, it is. But it is also a city that has won over its residents with its natural wonders and independent approach to governance. So keep your eyes out when visiting Aspen in the summer. A wry smile on a local's face could lead to a wondrous adventure.