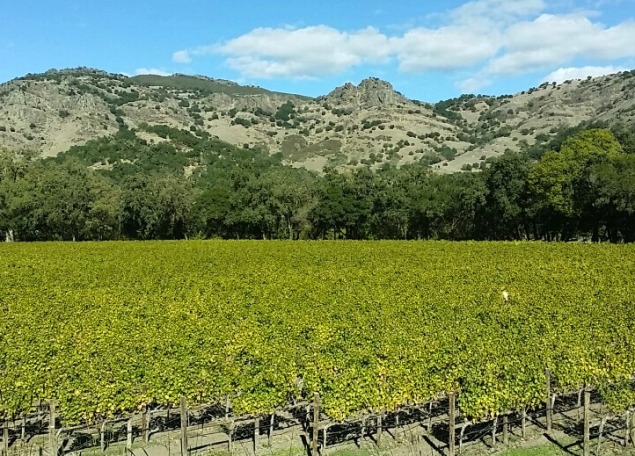 Fall harvest is a glorious time to be in Napa Valley with the delicious yeasty aromas of fermenting grapes hanging in the air, mixed with cool autumn breezes and foggy mornings. Though harvest wrapped slightly earlier than normal this year, it is still the ideal time to visit one of the best wine regions in the world. I had a chance to visit earlier this month, enjoying several must do experiences as a guest of the wineries I visited. Here are the top 5 new things to do in Napa this fall, spring, or any time.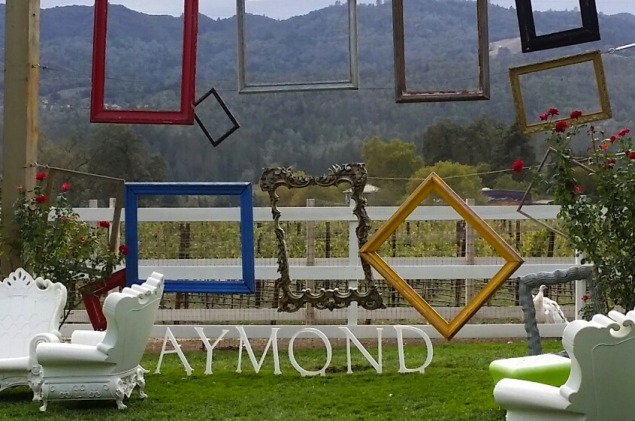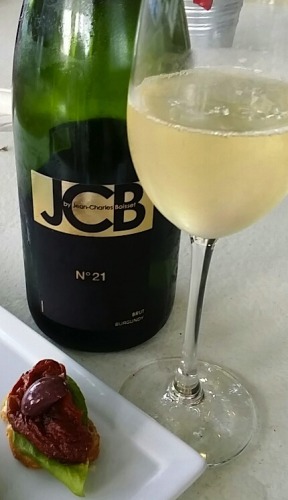 1) The Red Room Tasting and Grove Dinner at Raymond Vineyards – Chef Michou Cornu, leader of a talented and hardworking kitchen team at Raymond Vineyards, is as outgoing and charming as his extravagant boss, Jean-Charles Boisset. However, Michou adds in an additional layer of fun to the tasting experiences at Raymond Vineyards, with his decadent, rich and delicious preparations influenced by his Parisian hometown. Though every experience at Raymond involves a bit of whimsy and decadence, like the estate tasting in the luxurious, plush, red velvet and Baccarat chandelier filled Red Room or the refined, leather and oak filled Barrel Cellar, the outdoors maintain the strictest dedication to clean, bio-dynamic farming, both for the Rutherford vineyards of Raymond, as well as the expansive gardens that Michou gathers produce from daily.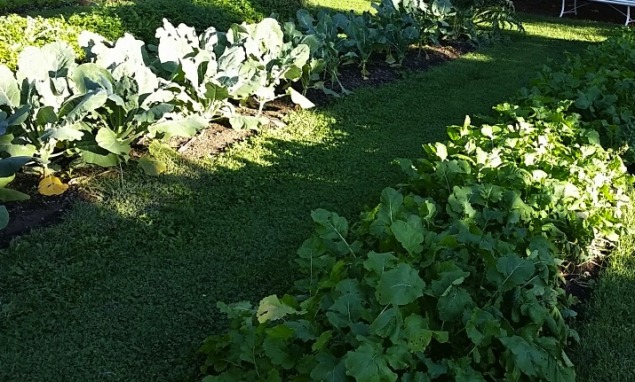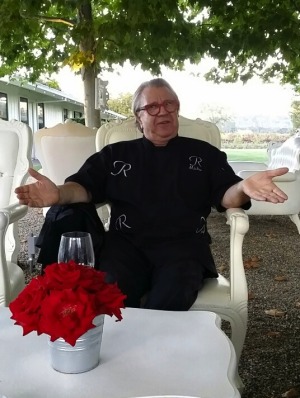 Start your evening with a late afternoon tasting in the Red Room to unwind from how hectic tasting in Napa Valley can be, then head outside into the manicured, twinkle light lit Grove behind the Raymond tasting room for a locally sourced dinner created by Chef Michou. He is French, so butter and cream are a requirement in many dishes, but he is also deliciously talented, creating lavish meals from garden products, local creameries, fisherman and ranchers, pairing perfectly with wines from throughout the Boisset portfolio, like JCB Cremant sparkling wine from Burgundy, Buena Vista Pinot Noir, and of course, earthy, dusty Raymond Rutherford Estate Cabernet Sauvignon. Reach out to Anne, 707.963.6941, to inquire about setting up a private winery dinner that will create long lasting memories.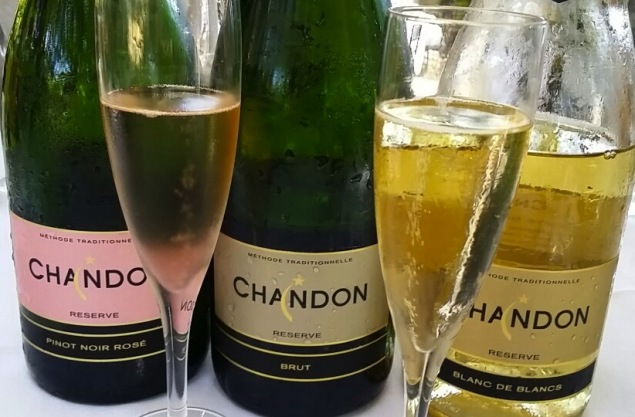 2) Bubbles at Domaine Chandon – A requirement for any visit I do to Napa is to start one day with sparkling wine. One of my favorite places to do this is at Domaine Chandon, Moet & Chandon's Napa Valley property that celebrated their 40th anniversary last year. Sustainably farmed Chardonnay, Pinot Noir and Pinot Meunier vineyards in the Carneros, Yountville and Mount Veeder AVAs are the base of their traditional method sparklers.
These grapes are the base for a wide array of products from the entry level, non-vintage Chandon Brut and Rose, to single vineyard, vintage sparklers coming from their three estate properties, to their incredible Blanc de Blanc Reserve and 5 year aged Etoile Brut and Etoile Brut Rose. Tasting the 3 year aged single vineyard 2007 Chandon Carneros Brut was a true treat, filled with yeasty bread notes, melding with apple, pear and stone fruit in the Chardonnay led bubbly. And, any day I can drink Etoile NV Brut Rose is a good day. Tasting prices start at $20 per person/reservations are only required on larger groups.
Can't make it to Napa, a new Chandon bubbly is being released exclusively to Texas and Florida within the next few weeks. Delice promises to be the ideal sparkler to pair with anything from spicy Asian and Thai food to sweet chocolate or fruit filled desserts. Should hit stores shelves locally by the end of November so keep an eye out for this special sparkling wine, perfect for toasting the holidays.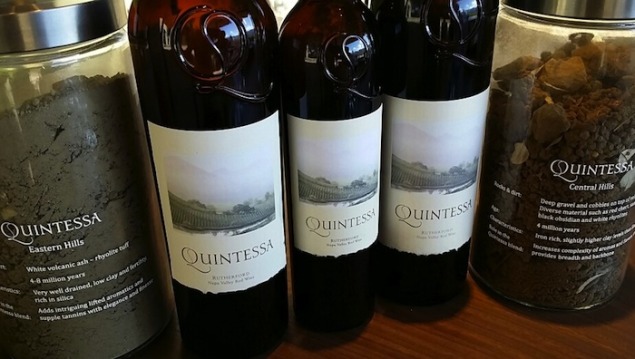 3) Quintessentially Quintessa – Three months ago this premium winery launched a new experience destined to help visitors understand how special this completely biodynamic property is by taking in serene views of their Rutherford bench vineyards from an advantageous viewpoint. The winery was started in 1991 by Agustin and Valeria Huneeus. They bought the 280 acres of Rutherford land both because they knew they could produce stellar Cabernet Sauvignon on the property, but also because it had never been planted to vineyards. The couple, who had once been a part of Chilean wine elite with Agustin working as winemaker for Concha y Toro for years, transformed the property just off the Silverado Trail into one of the leading Cabernet producers in the Valley. A testament to their desire to keep the property in as natural state as possible, they planted without ever disrupting a single tree on the property, keeping the land as unchanged as possible. Only 170 acres of the property are planted in 26 different vineyard blocks, keeping the natural habitat in place and ensuring the ideal variety or varietal clone is planted in the best soils to help it thrive.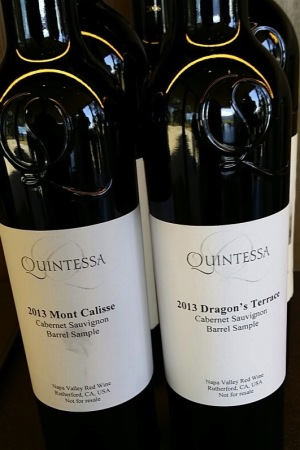 The new Quintessentially Quintessa experience takes visitors to the top of one of these vineyard blocks, Dragon Hill, where a private pavilion welcomes welcomes guests to a tasting of the small production Illumination Sauvignon Blanc, barrel tasting samples of a few of the individually fermented vineyard blocks, as well as a current release and library vintage tasting of the Quintessa Cabernet Sauvignon. Quite, elegant and exclusive, much like the wines, the pavilions are a special place to taste amongst some of the most beautiful views in Napa Valley. Add in touches of education and information from Joe Weisenhorn, Quintessa's Trade Wine Educator and a part time wine-maker, and you will walk away with a satisfied palate and a knowledgeable mind. By appointment only, $125 per person/4 person minimum.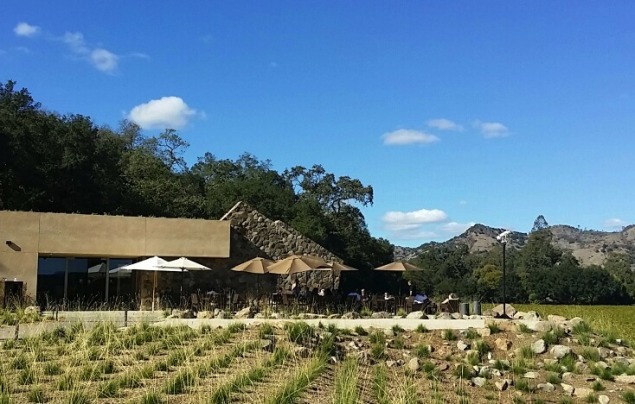 4) The new tasting room of Stag's Leap Wine Cellars – Traveling south down the Silverado Trail you will eventually find yourself in the Stags Leap District AVA, at the home of the top winning Cabernet Sauvignon wine in the famous 1976 Paris Tasting. Though Chateau Montelena got a lot of press about their incredible Chardonnay (also a must visit spot in Napa,) Warren Winiarski's 1973 bottle of Stag's Leap Wine Cellars Cabernet Sauvignon took the top tasting prize for the red wines. And, to this day, this earthy, robust yet balanced and refined wine is still a favorite among lovers of quality Napa Valley Cabernet. The winery began over 40 years, today owned by Ste. Michelle Wine Estates and the Antinori family, but until recently they didn't have a designated tasting area for visitors.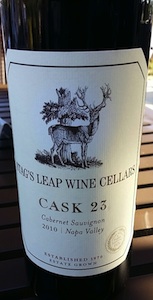 Late in September that changed with the opening of their gorgeous tasting room set against their FAY vineyard, built from the boulders and stones removed from the vineyards when they were planted. The colors of the rocks flow from the outside in, making the whole facade feel like one. Couple in the charming talents of the members of their tasting team, like our host Anna Carminito, while sipping their ultra-premium leather, black cherry and tobacco filled Cask 23 Cabernet Sauvignon and you are sure to have a memorable and delicious tasting experience. Keep your eyes peeled as well, though winemaker Marcus Notaro, formerly of Col Solare, is leading the team today, Warren Winiarski is still around, living with his family at the top of hill on the Stag's Leap Wine Cellars property. If you are in the right place at the right time, you may have the special opportunity to shake his hand. Tastings start at $25 a person.
5) Blending Session at Conn Creek – I have written about this experience at Conn Creek Winery in Rutherford before, but it continues to be one of the smartest way to taste through the Valley. For a very affordable $90, guests are welcomed with a glass of Conn Creek Sauvignon Blanc, and led to a barrel room filled with 18 barrels. Of the barrels, 14 from the various AVAs in Napa Valley (Oakville, Yountville, Howell Mountain, etc.) and 4 additional blending barrels (Cabernet Franc, Malbec, etc.) all with the intention to make your own bottle of wine from your own custom blend.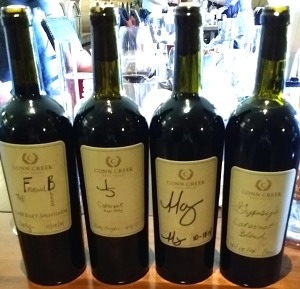 Just the thought of this is very cool, as every wine lover wants to be winemaker for a day. But this experience takes it a step further giving guests the opportunity to really taste through the valley, discovering regions they either never knew they liked or even knew existed, like Pope Valley up on the other side of Howell Mountain. Last time I did this blending experience I was with friends who had visited Napa Valley a dozen plus times yet they had never had wine from specific AVAs that were available to taste individually, discovering new areas and flavors in Napa Valley, driving them to try new wineries and regions.
This trip I went with friends who are not as familiar with the Valley, giving them a total overview of Napa and fruit, and allowing complete discovery. One fell in love with Yountville fruit, another Rutherford. This then helped us decide the rest of our trip destinations, delving more deeply into the wines in both AVAs. Bonus, after you taste through the Valley you are able to prepare your own custom blend, then put it in a bottle, make a label, cork it and take it home with you. Truly a must do for both regular visitors and newbies to Napa Valley. $90 per person, reservations required. Sister-winery Northstar in Walla Walla, WA also recently launched a similar blending experience at their Walla Walla tasting room with their award winning Merlot, giving guests the opportunity to create a great Right Bank style Merlot blend from their Washington vineyards.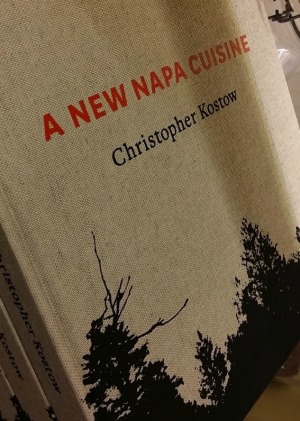 Bonus number 6) Meadowood –Heading out to Napa and need a place to stay, Meadowood is always at the top of my list. Cozy, quiet, elegant and luxurious, in a casual, completely comfortable sort of way.  You feel right at home and yet papered at the same time. If you are a fan of Chef Christopher Kostow, like I am, and his delicious creations made at the 3 Michelin starred Restaurant at Meadowood, his first cookbook, "A New Napa Cuisine," was just released. With a rustic yet refined presentation, looking as much like a coffee table book as a thoughtful cooking guide, the book is completely Kostow and everything that diners at the Restaurant love about joining him on his nightly culinary journey. Though he is ultra-modern, molecular and original in his cooking at the Restaurant, the recipes in the book are written for anyone to be able to prepare and enjoy. A tasty treat for holiday gifting. The book is available here. If you can't get away for a Napa trip until next year then put Meadowood that much higher on your to do list as the new spa will be completed summer 2015, making this luxury property that much more delightful, and difficult to leave.
Get the SideDish Newsletter
Dallas' hottest dining news, recipes, and reviews served up fresh to your inbox each week.