We love a reason to travel in Dallas, and though our winter will be up soon, our weather is not as perfect as the weather in Napa Valley right now. Though a severe drought has many winemakers, vintners and farmers worried throughout the state, record high temperatures are making getting away to Napa sometime in the next few weeks very appealing. I was recently in the region, traveling as a guest of the wineries I was able to visit, and saw first hand how winter and spring in Napa is the ideal place to be. Here are a few reasons why and tasting rooms that should be on your must visit list this season. If you can't get out to Napa now, most of these wineries selections can be found locally at wine shops throughout the city.
A few years ago Conn Creek Winery began a program to allow consumers to join them in a blending session, becoming "Winemakers for a Day." I have done several of these sessions before, but this is open to the public with prior appointment booked, and it was the best one I have done. The story of Napa Valley is the difference in their soils from one end of the valley to the other. Oakville brings one flavor profile, Calistoga another, Howell Mountain another. Conn Creek allows guests to join them in tasting through 14 Cabernet Sauvignon barrels from AVAs across Napa (currently only excluding 2 that they don't buy from for their own blending process) as well as a Merlot, Cabernet Franc, Malbec and Petit Verdot. A sample of Conn Creek Anthology, their Cabernet Sauvignon blend made from various vineyards throughout the region, is given as a guide, along with a brief introduction on the best way to taste and then what will make the best blend, which will be the most you should include…like the meat in your sandwich….then what may be the accoutrements, the sauces, etc.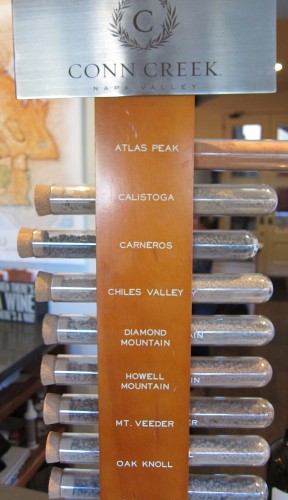 And then you are off, tasting through the barrels finding styles and flavors you like and then creating your blend, bottling it, creating a label and finally putting a cork in it for you to take home at the end of the day. Having an opportunity to taste the same single variety wines from varying AVAs side by side allows your palate to find favorites, identify the area you truly like the most and go from there. If it is your first time to Napa taking part in a session like this is a great way to taste the valley, helping potentially guide you to the areas of Napa your palate would most like to taste through. The blending lasts 2 hours and is $100 a person, a bargain for all that you get to experience, and you get to take your own wine home. I can not recommend this enough. There were 12 people in our blending session, which you would think may result in stepping on toes during the blending, or an impersonal service, but with the help of our guide and the adventurous attitude of all the day was ideal…..especially as you get to taste your fellow participants blend. Can't get out to Napa, the Conn Creek Anthology Napa Valley blend is available locally at Spec's for about $55 a bottle.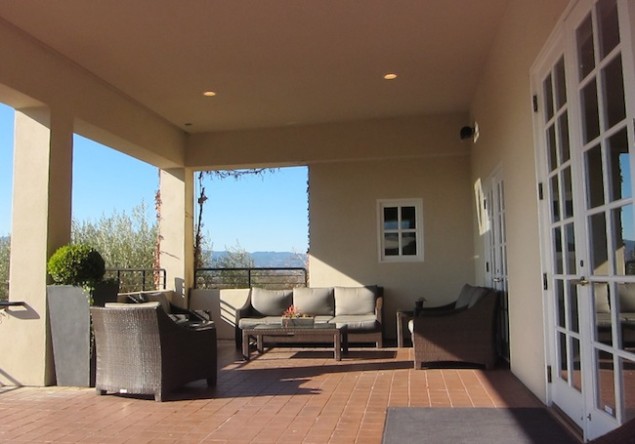 Sitting on the patio at Miner Family Wines on the Silverado Trail looking out onto the vineyards of Oakville and Yountville is one of my favorite places in the world.  It has been since my very first visit to Napa Valley in the late 1990's, not long after the winery was started by owner Dave Miner and his late wife, Emily. Having a chance to sip their wines makes it a completely ideal experience. From their divine Wild Yeast Chardonnay from fruit grown in the Carneros region to their Bordeaux style blend, Oracle, to their hearty Stagecoach Vineyard Cabernet Sauvignon, the winery consistently creates quality wines that show how diverse and distinct Napa Valley is.  Dave Miner is also a huge fan of the Rhone region of France, leading him to start making Rhone style reds and whites under his second label, La Diligence. Smoky, spicy La Diligence Syrah melds pepper and baking spice with slightly gamey, smokey, bacon fat notes, layered with black fruit and cedar. Sigel's carries Miner wines locally, the La Diligence wines are available via the winery website.
Visiting Frank Family Winery has been a favorite of many throughout their 20 year history. Their tasting room has a reputation for fun, that winemaker Todd Graff and owner Rich Frank celebrate as tasting wine should be fun, enhanced by the film and television memorabilia from Rich Frank's long tenure in the entrainment industry, working as a development executive at Paramount and then Disney. Frank Family still does it right as well, starting your tasting with a Traditional Method sparkler made from the classic Champagne varieties, honoring their history of the property that was once Kornell Champagne Cellars on the site of historic Larkmead Winery. When Rich Frank looked at Napa as a place to potentially retire 20+ years ago he found a prized property just off the Silverado Trail in Rutherford, Winston Hill. It is from here that his single vineyard, high quality Winston Hill Cabernet Sauvignon comes from, filled with black cherry, dark chocolate, leather and spice, finishing with just a touch of dusty earthiness Rutherford is so well known for. Frank Family wines are available locally at Goody-Goody and Total Wines stores, Winston Hill is available via their website.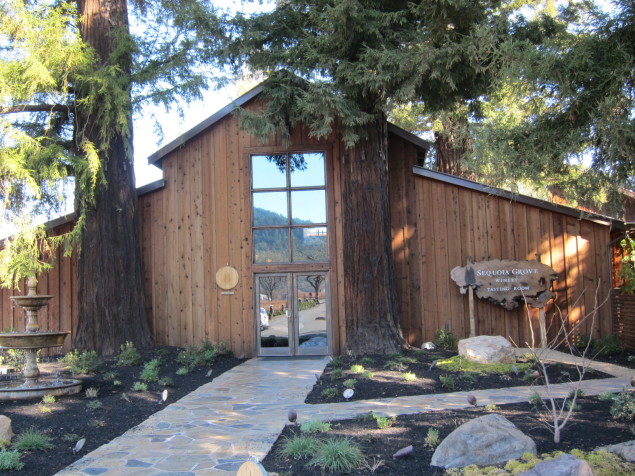 Rutherford fruit also shines in the wines of Sequoia Grove, run by President Michael Trujilo, a well respected winemaker and consultant throughout the valley. The small, high quality production winery focuses on making approachable, refined, terroir driven wines from vineyards dotted throughout the valley. With the help of winemaker Molly Hill the wines of Sequoia Grove are layered, earthy and rich, produced in their winery set right on Highway 29, yet set back off the road surrounded by massive Sequoia trees creating secluded, relaxing atmosphere. Their Sequoia Grove Napa Valley Cabernet is aged 20 months in oak creating a ripe red fruit, chocolate and spice filled wine, and available for the delicious price of just $38 a bottle – very reasonable for Napa Valley Cab. Their single vineyard Lamoreaux Vineyard Cabernet Sauvignon from Oak Knoll fills the palate with black cherry, blackberry, toasted vanilla and leather notes with a lush, lengthy finish filled with soft tannins creating an elegant wine with personality. The Lamoreaux Cabernet Sauvignon is available via their website for $100 a bottle, the Napa Valley Cabernet is available locally at Spec's, along with their bright, lively and fresh Chardonnay.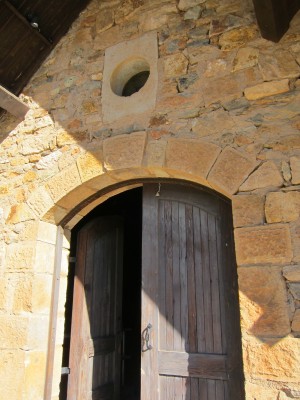 When Pat and Ann Stotesbury told their children that they were selling their ranch in Montana and moving to Napa valley, and that they had bought a vineyard, their kids were a bit nervous…understandably. Tasting recently at Ladera Vineyards and Winery with their daughter, Nicole Stotesbury Duncan, she describes that she thought her parents had to be in the middle of a mid-life crisis. However, then she visited their Howell Mountain property and knew her parents had made one of the best decisions of their lives. Today the winery, originally built in 1877 and fully restored, brick by numbered brick to maintain complete integrity of the original design, produces robust, mountain fruit Cabernet Sauvignon filled with mineral earthiness from the red volcanic soil of their vineyards, creating wines that are bold and rich, while maintaining elegance and refinement, each having lots of personality. Perhaps the best I tasted from the winery is their Ladera "S" 2010 Howell Mountain Cabernet Sauvignon ($175). Only 97 cases of this velvety rich 100% Cabernet were made from the best fruit grown on their estate, tasting block by block to find the perfect layers of flavor creating a wine with depth and dimension. Delicious now after allowing it to open for a few hours; the wine will also continue to soften with a bit of aging. The winery's fresh, balanced Ladera Sauvignon Blanc ($29) melds bright citrus and gooseberry with steely, herbal notes with just a touch of creaminess from aging the wine on the lees (yeast). The "S" is available through the winery website; the Sauvignon Blanc is as well and carried locally at Spec's and Pogo's.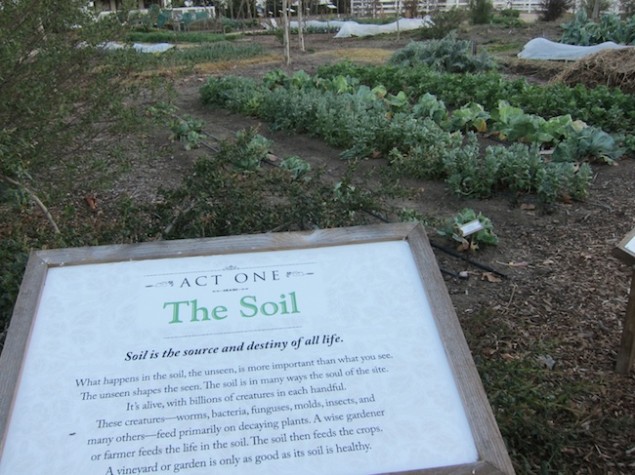 On any tour through Napa visiting the extravagant tasting areas of Raymond Vineyards is a must. Jean-Claude Boisset and Boisset Family Estates purchased the St. Helena property in the 1990's transitioning it to a bio-dynamically farmed vineyard, and garden used for dinners and events at the winery, focusing on the moon and rain cycles to help manage their properties. But as green focused as they are outside is how fun they are inside, from a VIP tasting in their lush Red Room, available to club members, filled with crystal chandeliers, lush red velvet couches, pool tables and video games….it is a place that you can go into at 10am and never want to leave, with one of their helpful staff walking you through a tasting of anything from the Raymond, as well as several other Boisset Wines, including JCB 21 and 69 Cremants de Bourgoune from France, a selection of his Buena Vista, Sonoma Wines and of course, the various tiers of Raymond including their Raymond Generations – 100% Cabernet Sauvignon from fruit grown in St. Helena and Oakville created as a tribute to the long history of the Raymond family in Napa Valley, having made wine in the region for 5 generations. 1000 cases were made in 2010, aging the wine for around 20 months in partially new French oak, creating a leather and licorice filled wine rich with notes of black cherry, tobacco and spice. A special wine from one of the most fun tasting experiences in Napa Valley. If you get a chance to visit, definitely ask to do the tour to really appreciate all this property has to offer. If your 4 legged children are with you while tasting, you can bring them along. Boisset has created a special area on the property just for dogs. Frenchie Winery was named after Jean-Charles and his wife, Gina Gallo's, precious pup Frenchie, creating the first winery in Napa just for dogs.
If you are able to venture out, a few of my favorite places to stay include Meadowood Resort, with their cozy cottages set in the hills above St. Helena with Christopher Kostow preparing whimsical tasting menus at his 3 Michelin star Restaurant at Meadowood. The resort just completed a major renovation to their rooms and are in the midst of completing a renovation of their spa. Napa Valley Lodge in Yountville is a beautiful inn set not far from the main shopping, dining and tasting area of Yountville, across the street from Redd Wood, the second restaurant in the area from acclaimed chef, Richard Reddington,  just down the street from French Laundry and their massive gardens, close to Bottega, Bouchon and across Highway 29 from Chandon's sparkling wine estate vineyards.  And, if you are already planning for your summer holiday, tickets for Auction Napa Valley 2014, put on by the Napa Valley Vintners, are on sale now…and they are going fast. I can't recommend this annual event enough.  A celebration of all things wine, raising money for healthcare and education programs within Napa Valley.
Get the SideDish Newsletter
Dallas' hottest dining news, recipes, and reviews served up fresh to your inbox each week.