Things to Do in Dallas This Weekend
The ultimate event list to plan your week around.
This Week, June 24 through June 26 
Monday, June 24
Jennifer Lopez's first ever US headlining tour, aptly named It's My Party, comes to American Airlines Center at 8 p.m. The superstar is bringing two decades worth of hits and her signature dance moves. Tickets start at $55. 
It's your second and last chance to see Shakespeare in the Bar's rendition of Twelfth Night. The players are at Deep Ellum Art Co. on Monday at 8 p.m. Tickets are $10. The bar opens at 4 p.m. and today's drink specials are a $4 Razz Cosmo and a $7 shot of whiskey with a tall boy. 
The Balcony Club, next door to the old Lakewood Theater, has a Monday Jazz Happy Hour featuring The Willis Duo starting at 6 p.m. There's no cover. 
Uchiba has another edition of Uncommon Ramen. This month features James Beard Award-Winning chef Alex Seidel from Colorado. Make a reservation on OpenTable or call 214-855-5454.
Norma's Cafe celebrates its 63rd anniversary with throwback pricing from the 1950s. Favorites like chicken fried steak, meatloaf, and chicken and dressing will be $1.79 at all of the restaurant's locations. 
Tuesday, June 25
With the demand for murals and public artwork increasing in cities like Dallas, it's important for artists to understand the contracts and artist rights connected to their work. The Cedars Union is hosting a talk with attorney Semmetria Goodson on the subject on Tuesday at 6 p.m. Tickets are free via Eventbrite. 
Hip Hop Book Club is meeting at House of Blues on Tuesday at 7 p.m. to discuss Jay-Z's pivotal album The Blueprint. Come ready to engage in conversation with critics and fans. It's free to attend. 
Trusko, a jazzy band led by Robert Trusko, plays the music of Robert Glasper at Reveler's Hall on Tuesday from 8-11 p.m. There's no cover. 
The Samurai Collection, housed in The Ann & Gabriel Barbier-Mueller Museum in the Harwood District, hosts nighttime tours on Tuesday from 5-8 p.m. It's free to attend. Stop by Saint Ann for a post-museum cocktail and make a night of it. 
Wednesday, June 26
ArtCultivation, an artsy variety show, is back on Wednesday at 7:30 p.m. at 723 Fort Worth Avenue. The performances include rap, comedy, drag, ballet sword fighting, piano, clowns, and a mystery act! Attendees will roll the dice twice upon arrival to determine the price of admission. 
See some local art while getting a work out. Dallas Fitness Ambassadors are hosting two classes on Wednesday at Sweet Tooth Hotel's Discotech. There's a dance cardio class at 7 p.m. and a yoga class at 8 p.m. Tickets are $35 and include one class, access to the installation, a glitter and glam bar, one glass of champagne, and one scoop of Steve's Ice Cream. 
Cody Lynn Boyd and The Bralettes play a free concert at Ruins in Deep Ellum on Wednesday. Doors open at 8 p.m.
Two free Lindsay Lohan movies to catch: The Parent Trap plays at The Adolphus's pool at 8:30 p.m. and Mean Girls plays at Sundown at Granada at 8:30 p.m. 
Ongoing Events, Through July
Visual Art
Goldmark Cultural Center has a group exhibition of new works from 11 African American artists from the Dallas area. The Flagrant Rules of Ensued Emancipation (F.R.E.E.) explores the artists' individual perceptions of freedom through a variety of media. Gallery hours are 11 a.m. to 4 p.m. Monday through Friday. On view through July 12.
A stunningly beautiful exhibition of Dior haute couture is finally on view at the Dallas Museum of Art. Due to popular demand, the show requires all visitors to have time-specific tickets. Read our write-up of the exhibit here.
The DMA also has the first major solo museum exhibition of lauded contemporary painter Jonas Wood. It's free to attend as part of the museum's general admission policy. Read more about the show here.
The Nasher Sculpture Center has a survey of American artist Sheila Hicks on view from May 11 – August 18. Hicks, who works primarily in fiber and textiles, will weave vibrant installations throughout the Nasher galleries and garden.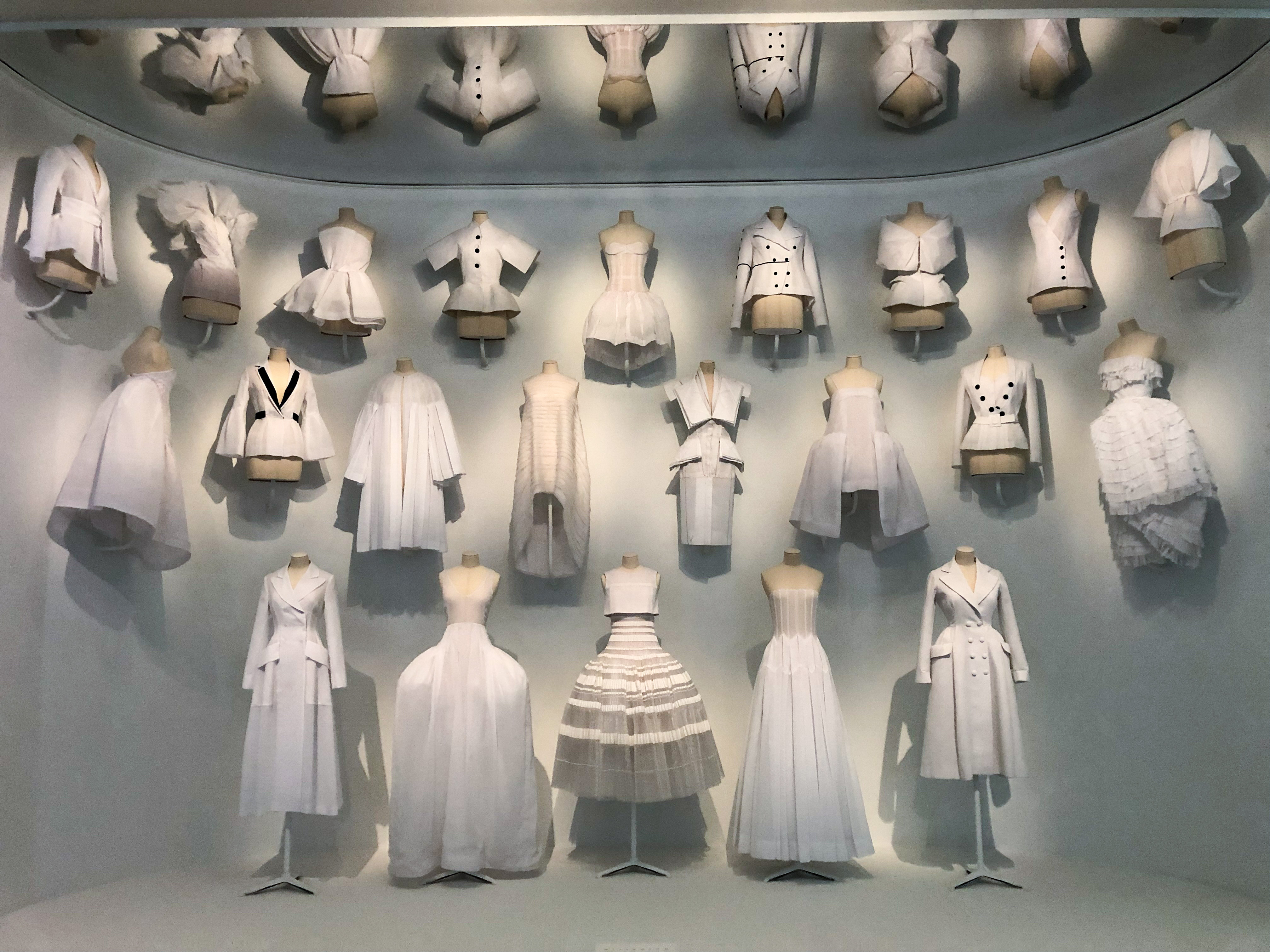 Kimbell Art Museum's new exhibition, Monet: The Late Years focuses on the final phase of the artist's career, a fruitful period from 1913 to his death in 1926. 52 paintings will be on display, including dozens of Monet's beloved water lily scenes, and lesser known works borrowed from major public and private collections. On view June 16 through September 15. Read our write-up here. 
Theater 
Dallas native and Dallas Theater Center's playwright in residence Jonathan Norton presents Penny Candy. In Pleasant Grove, a 12-year-old boy and his father run a candy shop out of their one-bedroom apartment, but the business turns from sweet to sour as the neighborhood sees a surge in violence. Shows are at Wyly Studio Theatre through July 14. Read our review here.