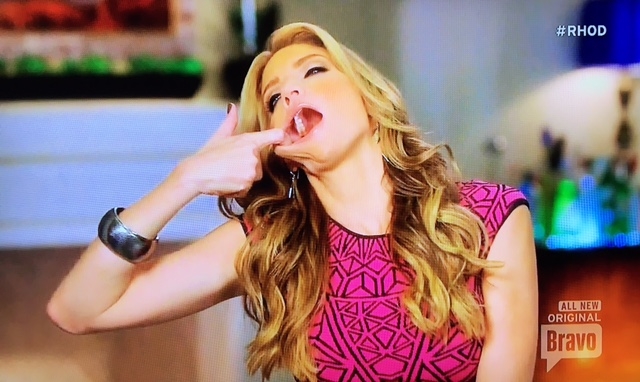 Arts & Entertainment
Yesterday, to celebrate Memorial Day, I played golf. I shot a 40 on the front nine at Tenison Highlands. Pretty good little start to the day. But after that, everything went to hell. I shot a 48 on the back nine and then used a digital image of my scorecard to try to pick a
Twitter fight
with Ed Bark because the day previous he'd
declared
that Jordan Spieth had finished the Dean & DeLuca Invitational with the best three-hole stretch of his career, which was patently ridiculous. But Bark is a Marine Corps vet. I shouldn't have been hassling him on Twitter. After my round, I went back to the house and threw out my back while cleaning my gutters. Karma. Plus, I had a reaction, I think, to all the catkins in the gutters and started feeling sick. Then, while my wife went to have dinner with a bunch of our friends, I had to stay home and watch
The Real Housewives of Dallas
. Episode 8 was titled "Hollman Holiday." It did not cheer me up.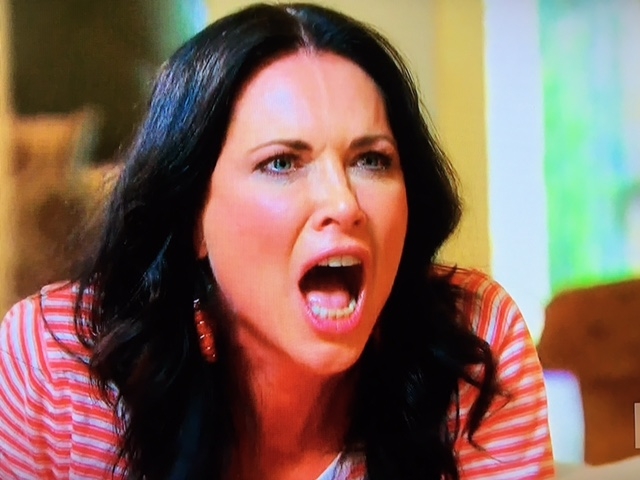 All Clichés Are Bigger in Texas
Before we begin, if I may: at a dinner party last week, a friend of mine was telling me how much she enjoys my Real Housewives of Dallas recaps. Always nice to hear. And painful. "You know," she said, "those recaps could lead to a writing job." Yes, I suppose that is possible. Maybe one day I will have a writing job. Perhaps this recap of Episode 6, titled "Locken Loaded," will impress someone enough to give me a job that entails writing.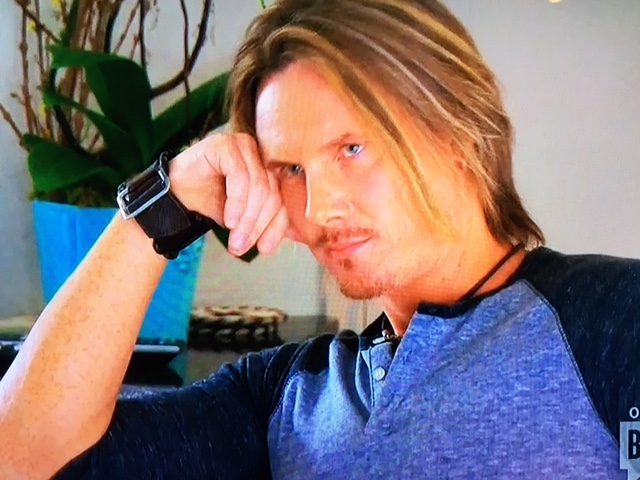 Local News
Last weekend my sister-in-law got married to a lady in Virginia. Great wedding. Lots of laughs. Lots of dancing. Anyway, I met some of the other bride's family for the first time. Her sister lives in Baltimore. As she's shaking my hand, she says, "Oh, you're the guy who does The Real Housewives of Dallas recaps." Yes, I am. I am the guy who does The Real Housewives of Dallas recaps. My obituary will begin: "Tim Rogers, who was best-known for writing a series of reality-television recaps, died yesterday after a long battle with his liver. His kitchen floor was found to have two layers of old vinyl sandwiched between the subfloor and a layer of plywood, which is why they had to leave the dehumidifiers and blowers in his house longer than expected, which really pissed off his wife because all that stuff was loud and made sleeping difficult." This recap is for Baltimore! Episode 5 was titled "Guess Who's Coming to Dinner?" So clearly it's about interracial marriage, right? No! There's not a single black person in this episode!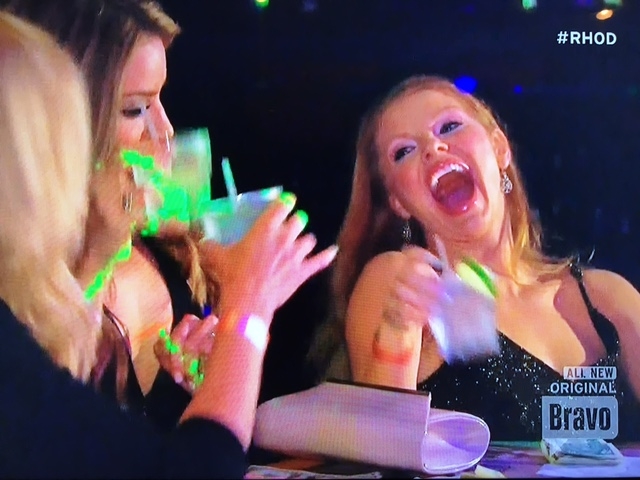 Arts & Entertainment
Once again, my personal problems are of no concern to you. How bored would you be by the story of my house being flooded by a burst washing machine supply hose? What do you care about my hardwoods and the army of fans deployed throughout my house, making an infernal racket, forcing me to turn up the volume on my TV to watch The Real Housewives of Dallas to the point where my wife had trouble hearing the insurance adjuster on the phone? All you care about is the recap. I understand. I am here to satisfy you -- much like the cowboy ecdysiasts at LaBare that we meet in Episode 3, titled "Making Frenemies."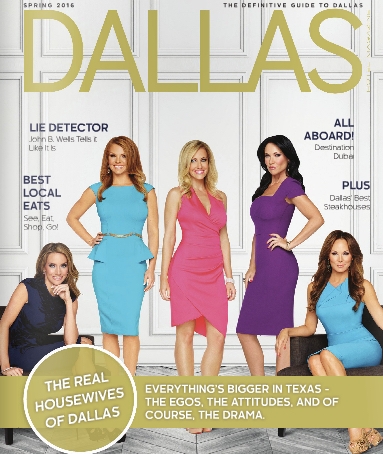 Media
The Real Housewives of Dallas
premieres in about a week. If you're anything like me, in a state of excited anticipation, you've been devouring anything and everything related to the show. Which is why I was curious to see the Spring 2016 issue of
Dallas Hotel Magazine
,
whose cover story
, written by Cynthia Smoot, is about the housewives. It was there, on page 33, that I read the following about housewife Tiffany Hendra: "Tiffany has a troubling past from her time in the limelight, but with her unwavering faith and growing foundation in Dallas, this Asian-American spitfire hopes to create her own voice and rediscover her roots." That passage was lifted word for word from the
Bravo site
. Listen, I don't want to overreact. But
Dallas Hotel Magazine
was once considered one of the finest hotel magazines in the country. If Graydon Carter could see what has become of it today, he would weep. This is an outrage.

Sex
Yesterday Bravo
announced
the cast for the upcoming
Real Housewives of Dallas
. Well,
we are learning today
that one of the ladies, Tiffany Hendra, has done some work in adult films. And when I say "done some work," I really mean "had some intercourse." Hendra isn't hiding from her past. "So what I showed my tits and had love scenes, but what actress hasn't? I did that [Cinemax] series before I was married, and it's part of my journey. I own it." I think Cameron Diaz is one answer to that first question. I was going to say Helen Mirren, but then the
internet told m
e that she has, in fact, done nude scenes. So anyway, like I was
saying
, adding lanes to highways only makes the problem worse.