Commercial Real Estate
Reports say the financial institution is looking for 1 million square feet in Dallas. Let's talk about where it could go.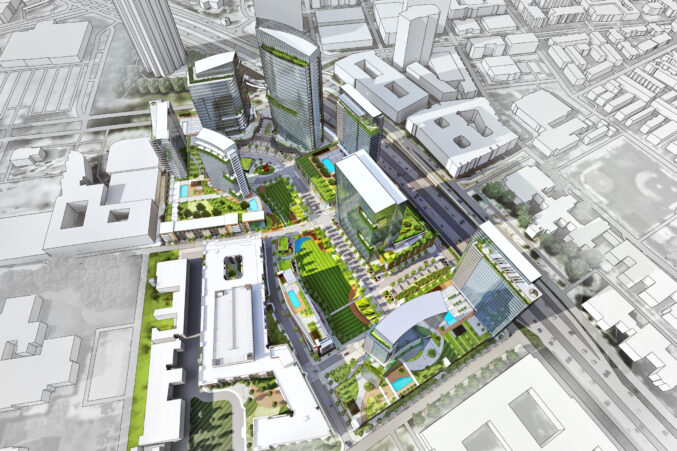 Commercial Real Estate
De La Vega Development has tapped Falcon Realty Advisors to lead retail leasing for the 27-acre project; new high-rise from StreetLights Residential also planned.