Local Government
The chairs of Dallas County's Republican and Democratic parties weigh in following election night.
Controversy
Lt. Gov. Dan Patrick brings potty talk to Fort Worth schools.
Patrick visited the FWISD Board of Education complex yesterday
to call for superintendent Kent Scribner's resignation. He says Scribner violated parents' right to know what's happening with their schoolchildren by implementing a policy that allows transgender students to use the bathroom and locker room of their choice. Patrick also said Scribner "is putting the privacy and rights of 78,000 or 79,000 students in the back seat for a few." However, Scribner says he simply tweaked a 2011 policy and called Patrick a "bully." Patrick didn't have a solution for transgender students, but I'm thinking maybe there's an
extra empty naval base lying around Grand Prairie
. Stick a few porta-potties on that. All good.
Local man's son back in the Senate saddle.
Ted Cruz returned to his Washington Senate office yesterday, receiving a
tepid welcome back from colleagues
.
Murdered Midlothian fitness instructor case weird enough for national tabloids.
Flirtatious messages pointing toward infidelity, financial and marital problems, a solid chance the hammer-wielding killer caught on surveillance video
might actually be a woman
, and a mother-in-law who blames Camp Gladiator for taking her daughter-in-law's life —
People has all the strange details
.
Watch the bovine go.
Yesterday's local news broadcasts brought us two loose livestock videos. A
bull trotted through Arlington and Dalworthington Gardens
with police in tow for nearly four hours before a rancher was able to wrangle him. This incident totally showed up the guy who said "only in Stephenville" after a
calf booked it through town on Sunday
.
Crime
All the most awful news in one convenient place.
Investigators believe the Midlothian fitness trainer murdered in a church nine days ago
was in fact targeted
, but by whom they do not know. Up north, the Collin County medical examiner concluded that a Frisco mom, found dead in her car with her three children still alive, died of an
intentional overdose
of antihistamine medication. Finally, out west, a Haltom City grandma was booked in the Tarrant County jail on charges relating to the
scalding death of the toddler
CPS had put in her custody.
Local man's son still not doing so hot in primaries.
In spite of Sunday's announcement that Ted Cruz and John Kasich were joining forces to stop the Republican front-runner, Donald Trump went on to
sweep all five states
in Tuesday's primaries. Cruz was also
Twitter-pummeled
for using the words "basketball ring" in the Hoosier State yesterday. On the Democratic side, Hillary Clinton lost only Rhode Island to Bernie Sanders.
Johnny Manziel indicted, enjoys bieber show.
The former football pro was officially indicted yesterday on a misdemeanor assault charge. Manziel allegedly restrained, assaulted, and kidnapped his ex-girlfriend in Dallas in January. Last night,
he was seen at a Justin Bieber concert
in Cleveland.
"Hail no" headlines abound during storm threat.
Ok, I only spotted
one
, but last night's much-hyped storm deserved more. Grayson County was
hit by tornadoes
, but thankfully the grapefruit-sized hail meteorologists feared never appeared in Dallas. News outlets posted
pic after pic
of the extreme measures North Texas car owners took to avoid hail damage yesterday. Now what I'd really like to see is coverage of those folks as they peel sopping mattresses and pick bits of wet cardboard off their Hondas this morning. Send it my way!
[email protected]
Animals
FBI seeks Uptown killer, a broken CPS system, and the Boss rocks Dallas.
Local News
Are you among the businessman's supporters?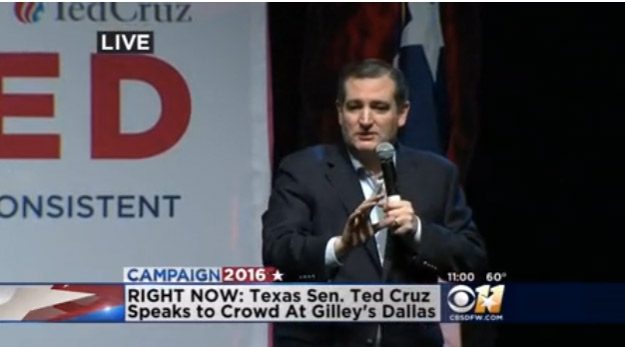 Local News
He's one of a host of candidates in town in the last few days.
Local News
I know Rafael Cruz, father of Ted Cruz. He once baked a pretty incredible flan for Elizabeth Lavin and me. And I wrote a
story about him for our January issue
. So it didn't surprise me when I saw news of his latest controversial remarks. While speaking to the
Williamson County Republicans
last month about minimum wage and race relations, he he cited a black member of the
Wall Street Journal
editorial board, Jason Riley: "Jason Riley said in an interview, Did you know before we had minimum wage laws, Black unemployment and white unemployment were the same? If we increase the minimum wage, Black unemployment will skyrocket," Cruz said. "See, he understands it, but the average Black does not."
Crime
DISD recruiting, STARR testing results, A New Orleans-style Funeral, and Ted Cruz stardom.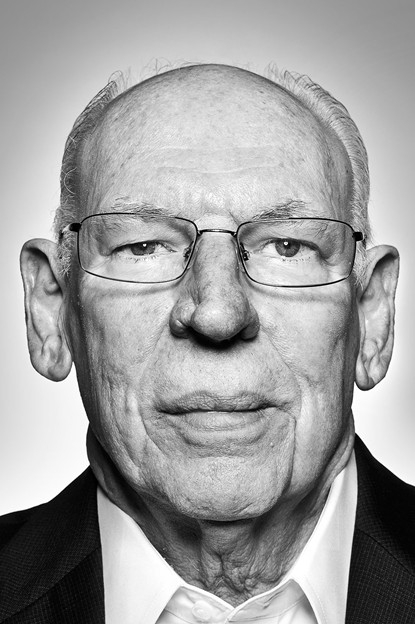 Crime
Frigid Temps, Craig Watkins, A Life Suport Battle, An Epic Tattoo Session and Senator Ted Cruz's Citizenship