Lunch Box
This café is attached to a warehouse and is hard to spot, but it's a treasure of place.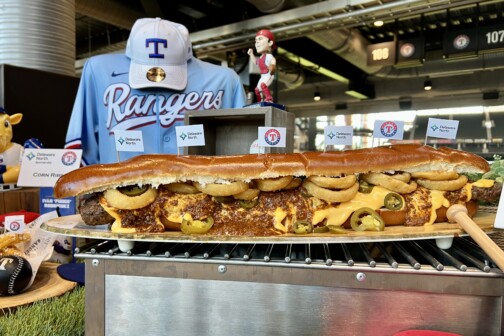 Food & Drink
Please, if you get the extremely long burger, share.
First Bite
After months of waiting, the brewery finally has a kitchen to go with its brand-new taproom.
Lunch Box
This week, we turn over the Lunch Box column to a loving ode to an underrated sandwich you should be eating at any (and all) times of day.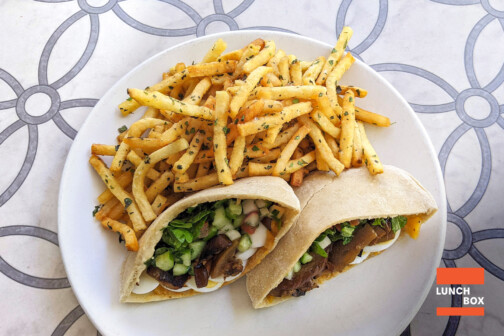 Lunch Box
Sabich is a street food sandwich that combines fried eggplant, sliced egg, salad, and hot sauce in a loaf of pita.
Lunch Box
Mr. Po'Boys, just down the street from the Allen Premium Outlets, is unafraid to combine the classic New Orleans sandwich with other foods like gumbo and jerk chicken.
Lunch Box
La Bodega, in Oak Cliff, has a specialty in rotisserie chicken. But a more unusual ingredient is the star of a cult favorite hit.
Lunch Box
One of its offerings is our pick this year for Best Sandwich in Big D. But did we choose the right one?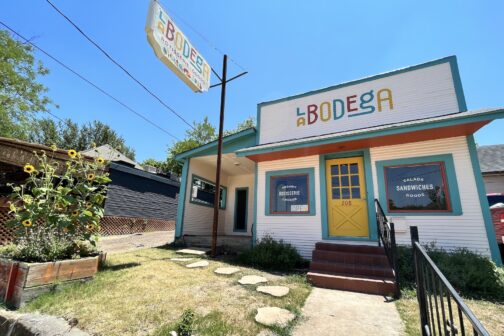 Food & Drink
The little grab-and-go restaurant boasts a number of inspirations: its neighborhood, its quest against food waste, and of course an ex-boyfriend.
Lunch Box
Chef Josh Harmon makes a comeback with koji-brined and fried chicken. Yakitori and frozen Kool-Aid drinks are next.