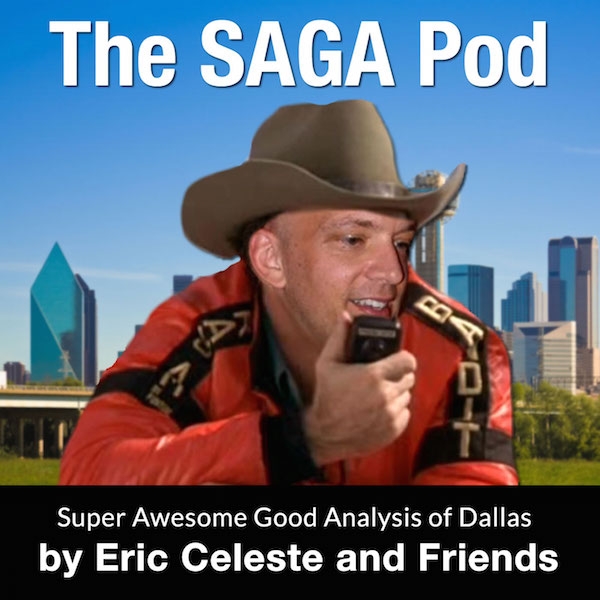 Pre-K
He also makes fun of my old world HQ, which is not nice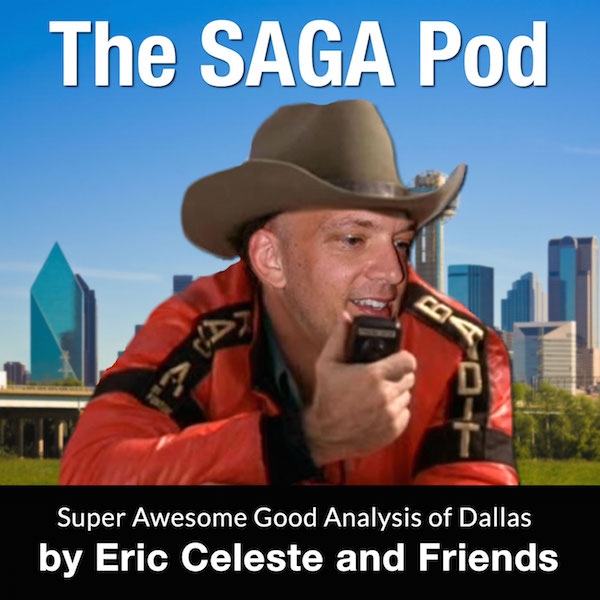 Local News
Also, he makes fun of my old world headquarters, which is just not nice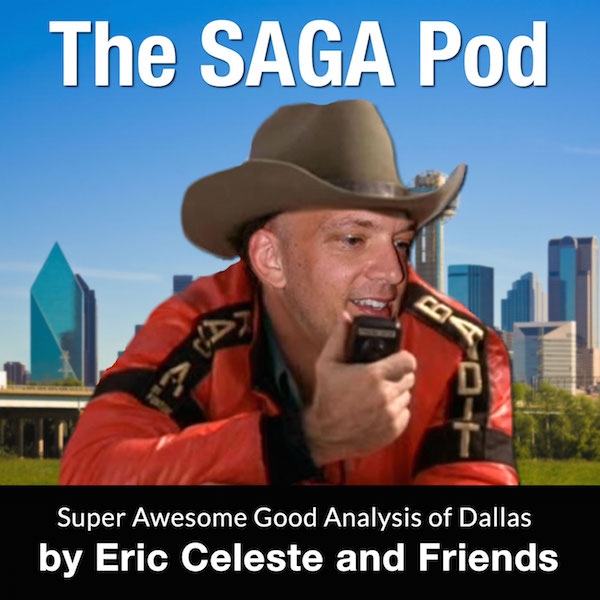 Education
We recorded this one twice because I screwed up. Oh, well.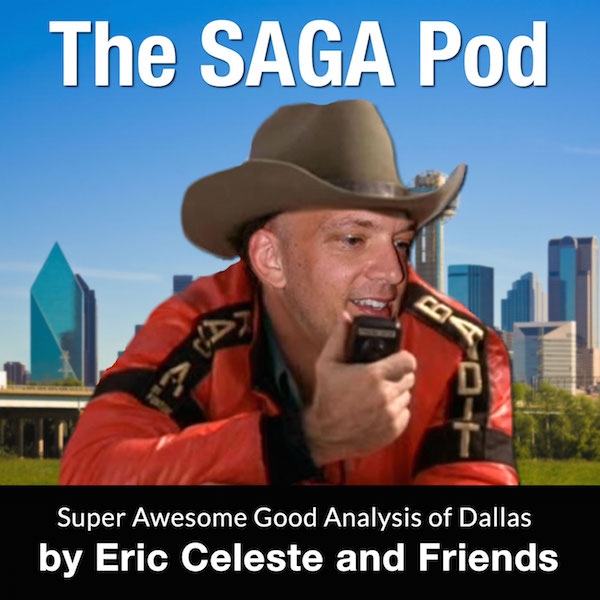 Education
Jim Schutze from the Dallas Observer drops knowledge.
Uncategorized
We're back! Jim Schutze promises to make this at least a bi-weekly exercise. We'll see. This week we talk about the
D Magazine
story on Susan Hawk's return, why Democrats are wrong to call for her resignation (at least over this), the real story behind the end of Michael Hinojosa's honeymoon, and whether Highland Park has a pocket of racists located within. Oh, and we ask Jim why he's such a baseless speculator. There's also a some light cursing. Fun for the whole family. Go
to Frontburner for the full post
.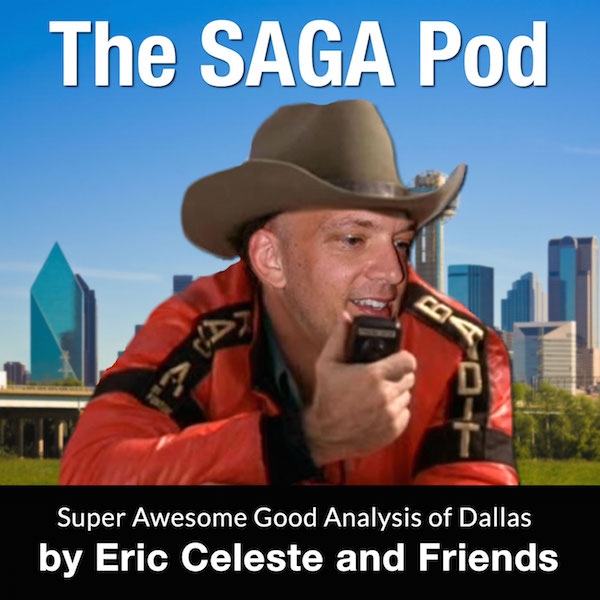 Politics & Government
It's SAGA Pod After Dark! We stop by Schutze Manor to discuss the Trinity Toll Road, the Mayor, the people who really run this city, the group trying to get the Toll Road done at any cost, the Dream Team plan and more traffic noise. Then we go over the latest non-scandal scandals in DISD and wonder if the Bad Guys have finally won. Also, you can find it
on iTunes here
. As always, please listen with your ears.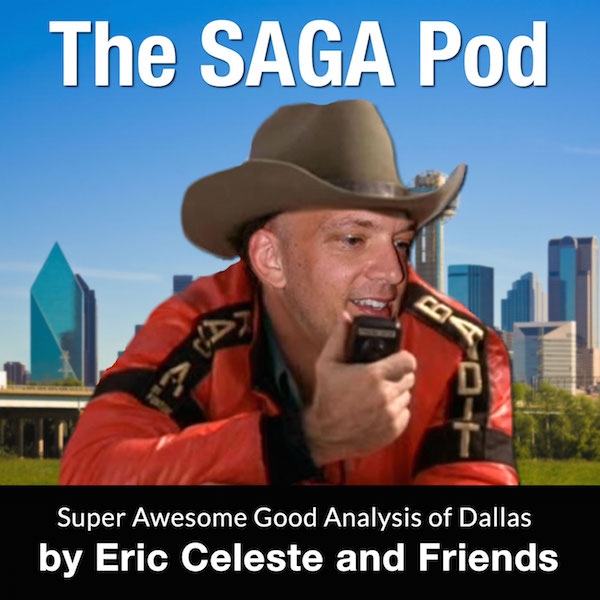 Local News
Shy, quiet District 14 Dallas City Councilman Philip Kingston stops by world SAGA pod headquarters to discuss his ongoing opposition to the Trinity toll road -- including, but not limited to, bashing the mayor and his "dream team" of architects and urban planners. We also discuss the new PAC co-founded by D Magazine Group chairman and D Magazine publisher Wick Allison, and its efforts to back politicians for city council who support restoration of urban neighborhoods by replacing and rerouting I-345 and I-30*. We then touch on what the city could learn from DISD and its comprehensive plan. And, oh yeah -- we talk about Kingston getting kicked out of [...]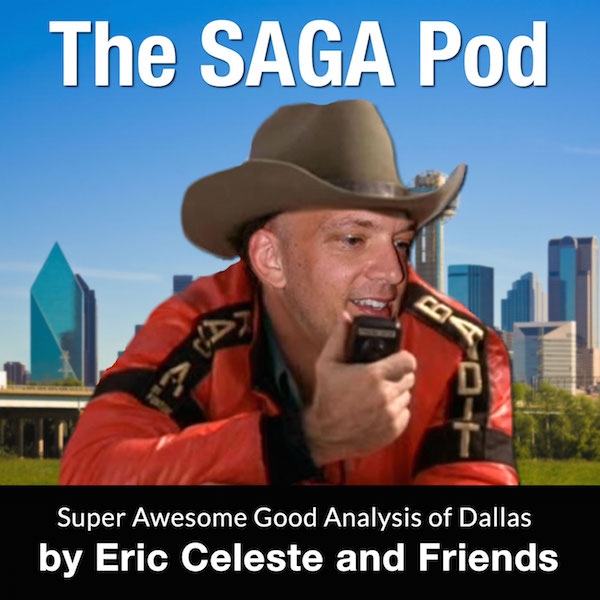 Education
Also, I curse a lot. Don't let the kids listen!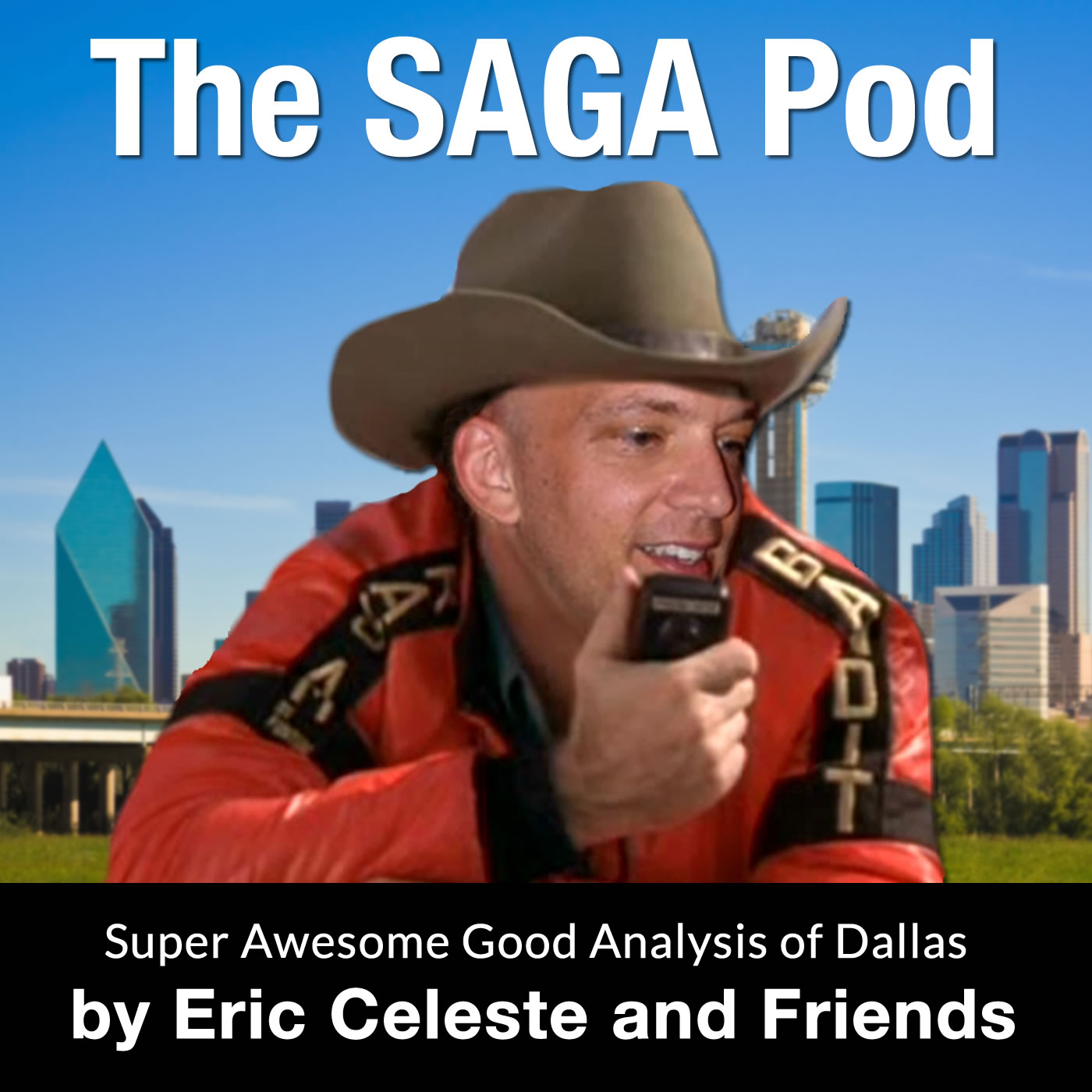 Local News
Horizontal Jesus is also discussed. Seriously.