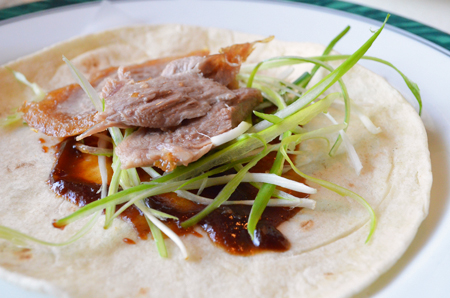 Food & Drink
The restaurant opened in Plano in 1989 to serve its special Peking duck.
Food & Drink
You're already sweating, so why not try this hot pot place and sweat a little more?
News Bites
Plus, a new speakeasy at Sea Breeze in Plano that is named after the owner's dog. 
Food & Drink
The art of coffee began in Yemen. Now, Dallas has a place to share its history.
First Bite
Go ahead, order the "New Orleans" seafood dumplings. But save room for the cumin lamb and other stir fries, too.
Food & Drink
A new chef has expanded the reach of a menu which now includes dishes from The Gambia, Senegal, Mali, and Ivory Coast.
Shopping & Fashion
Keeks Designer Handbags features luxury brands like Hermes, Givenchy, and Louis Vuitton in its 4,000-bag inventory.
Dallas 500
The senior vice president at The Kravitz Group at UBS Wealth Management USA talks about his first job as a foot messenger, the importance of belief, and more.
Chefs
Seven Black voices from the city's restaurant and bar world share what this means for the culinary community now and moving forward.
Local News
Like, what even is happy though, y'know?